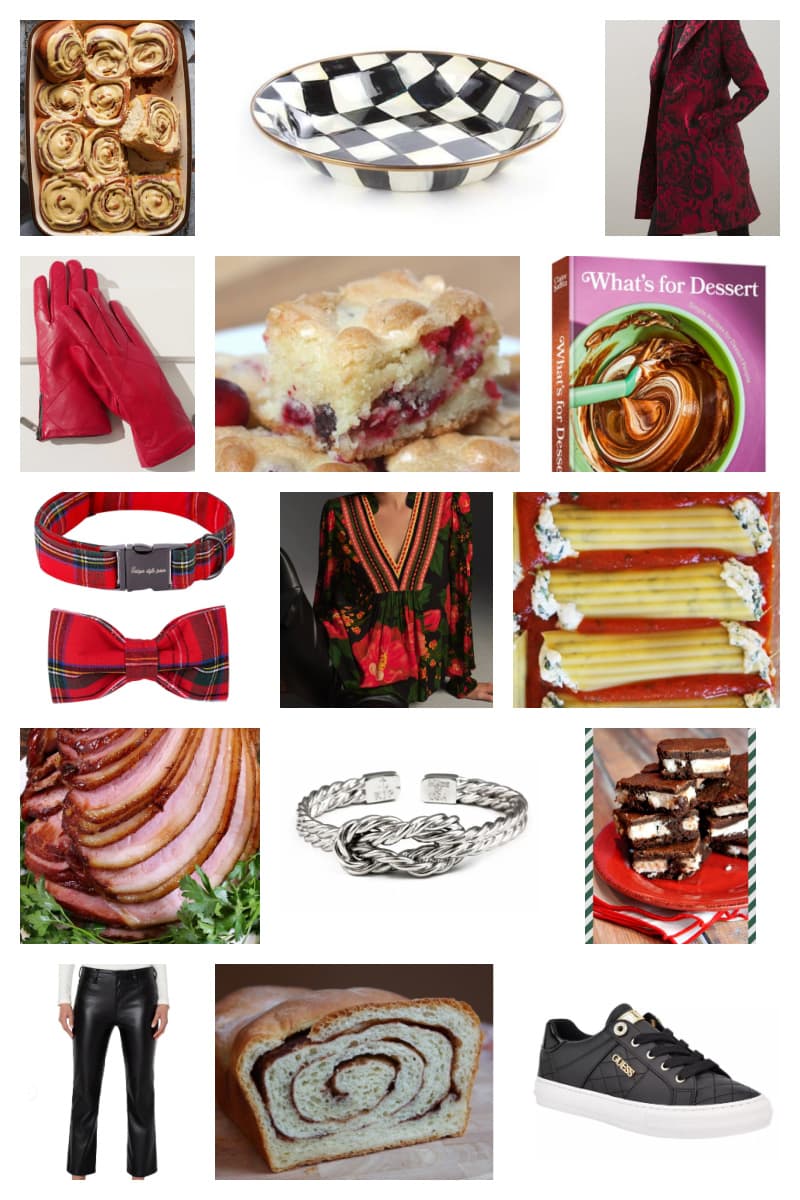 Hi Friends!
Here's my weekly post sharing about what's going on in the world of RecipeGirl, as well as some fun links to things I've come across lately. So here it goes: following are 10 things to share with you this week- everything from recipes to shopping to a few fun articles and more. There are a few affiliate links included here and there. Have a great week!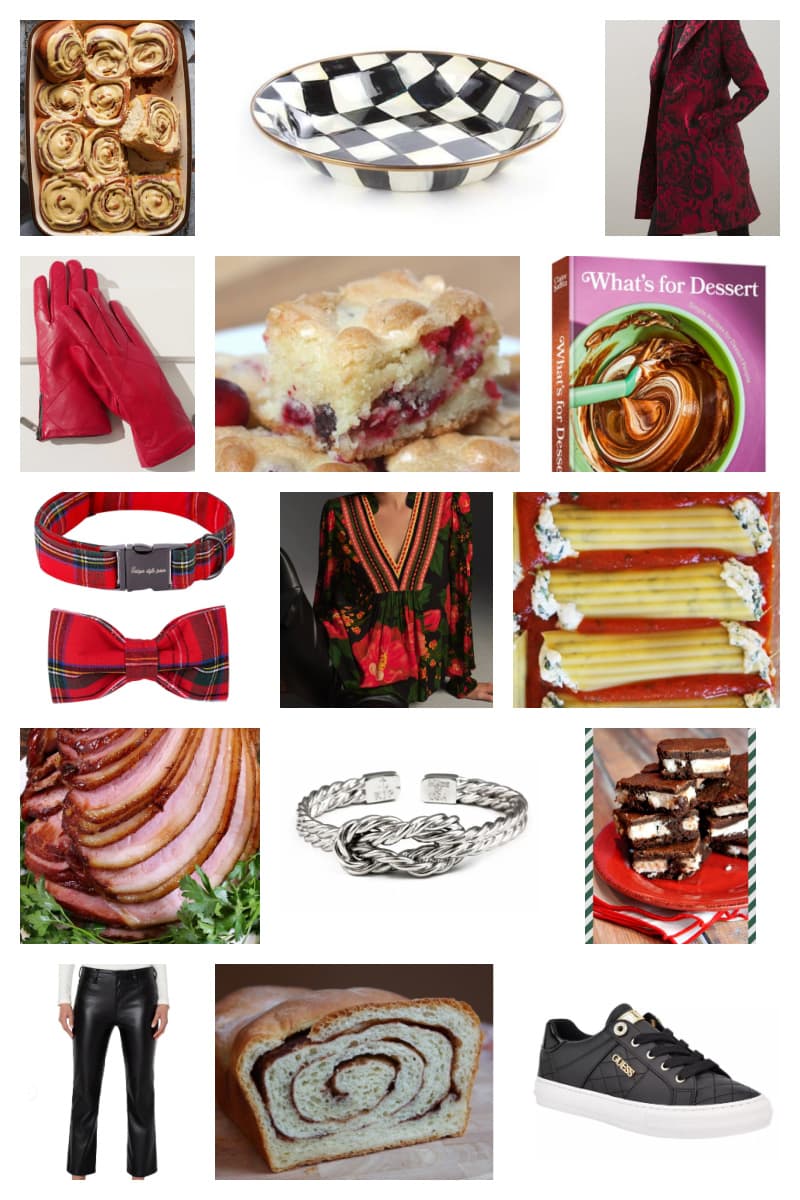 Christmas Dinner Ideas:

Fun Shopping Finds:

Instagram accounts to follow:

What I'm watching and reading:
We started watching the latest season of Yellowstone on Paramount Plus. The family in the show is a total train wreck, but we love the show.
I'm still listening to Educated by Tara Westover on audiobook. Sometimes I get distracted when listening to audiobooks, but I'm enjoying this one and staying engaged with this compelling memoir.

Fun Recipes I've spotted on the internet this week:

Here's what's going on in my life:
I bought a new car! I won't say what it is because I'm kind of private that way… but I ordered it last January, and it finally arrived. Very exciting!
It rained in Scottsdale last week!  I know that doesn't sound all that interesting, but we actually rarely get rain so it felt like a couple of winter days for once. Otherwise our winter usually has highs in the 50's and low 60's during the day.

Catch up on food-related news of the week:

Products I'm loving:
This is kind of a weird share, but I've had several people tell me over the last year that I have amazing skin with very few wrinkles for my age. I'm not sure why, but I like to think it's because of the face moisturizer that I use. It's Blue Copper Prime Face— and it's ridiculously expensive, but you can usually find it on sale. It's one of the things I totally splurge on.
Look for Bonne Maman brand Cherry Preserves. I bought a giant jar at Coscto, but they probably carry it in the regular grocery store too. It's delicious!
If you are looking to buy a jewelry gift, I wanted to share that I have a pair of bracelets that I absolutely love, and I wear them together. One is a pearl bracelet, and the other is a knot bracelet. I have them both in silver, and I wear them all the time.
Look for Blue Diamond Gourmet Almonds- Garlic, Herb and Olive Oil. I bought a big bag at Costco, but they might have it in the regular markets. They're spiced Marcona almonds, and they're so good!
Fill the guys stockings this year with cool cocktail ice cube trays and cute swizzle sticks.
Dress your doggie up for the holidays!
A checkered pie plate with a matching server, anyone?

Bake this weekend: 

Next Week's Recipes:
On RecipeGirl: Smoked Chicken Chowder, Bourbon Balls, Mountain Christmas Cookies, Brussels Sprouts with Cranberries, Cream Scones and Rocky Road Fudge
On RecipeBoy: Candy Cane Grahams
On RecipesForHolidays: Biscuits and Gravy for National Biscuits and Gravy Day (Dec. 14th)
Have a wonderful week!
XO 
Lori (RecipeGirl)
The post 10 Things to Share #10 appeared first on Recipe Girl®.