10 Things to Share #12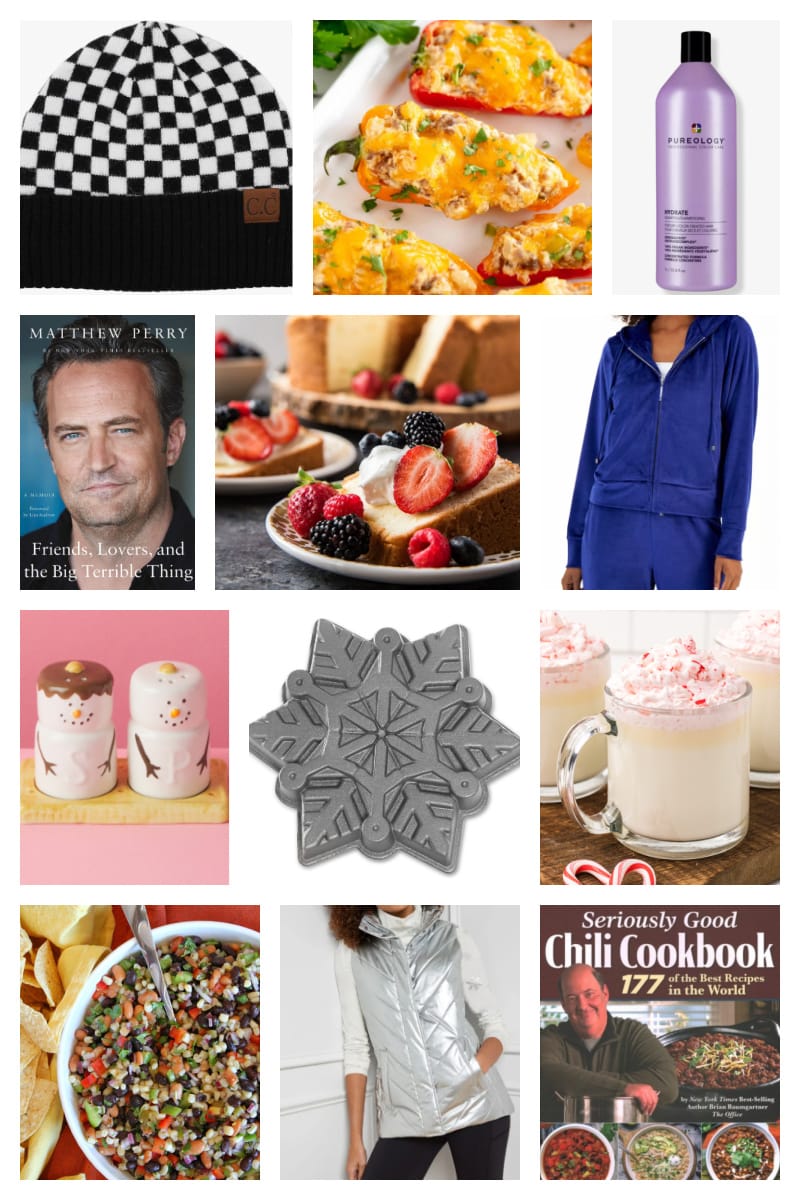 Hi Friends!
HAPPY NEW YEAR! Here's my weekly post sharing about what's going on in the world of RecipeGirl, as well as some fun links to things I've come across lately. Just a note to let you know that I will be sending two emails per week in 2023. If you're subscribed, you'll get a Sunday email with 10 Things and just-published recipes, and you'll also receive an email on Wednesday with new recipes. If you haven't subscribed yet, look for the subscribe form in the right sidebar (on desktop) and scroll down to find it on mobile. So here it goes: following are 10 things to share with you this week- everything from recipes to shopping to a few fun articles and more. There are a few affiliate links included here and there. Enjoy!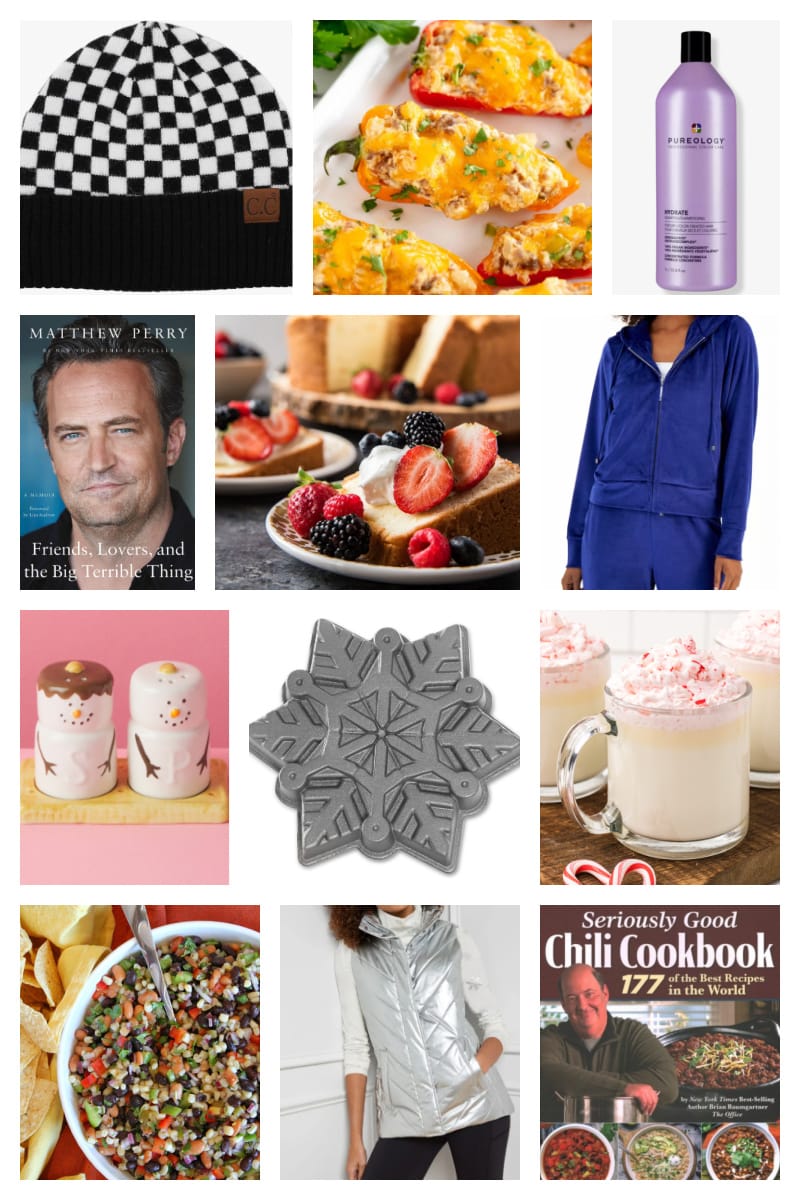 Happy New Year Recipes!

Cozy Shopping Finds:

Instagram accounts to follow:
Follow TourismIreland and you're going to want to plan a trip to Ireland!
Follow TheBodyCoach for some motivation and recipes for eating lighter in the New Year!

What I'm watching and reading:
We are watching Under the Banner of Heaven on HULU. A devout detective's faith is tested as he investigates a brutal murder seemingly connected to an esteemed Utah family's spiral into LDS fundamentalism and their distrust in the government. It's based on John Krakauer's nonfiction book. It's an enjoyable series and is well-acted, but it's pretty awful to see the extreme beliefs and what it does to this family.
I listened to Matthew Perry's memoir: Friends, Lovers and the Big Terrible Thing. We all saw him and loved him on Friends for so many years and no idea that he was battling addiction. I don't know how he's still alive, but I wish him the best in his recovery.
Be sure to check out my sister Susie's list of the Best Books of 2022!

Fun Recipes I've spotted on the internet this week:

Here's what's going on in my life:
We went to Park City, Utah for Christmas! I was really hoping to get out of sunny Arizona for the holidays, and we definitely sailed right into a dreamy, snowy, winter wonderland. It was wonderful. We rented a not-so-great VRBO, but it was perfectly fine. I brought a small tree and decorations with us, and we made it cozy and cute. Park City was busy with tourists. We shopped, ate too much food, visited High West Distillery, did Christmas Eve dinner with friends, had a lovely lunch at the famous Stein Erikson Lodge and our son skied Deer Valley. I want to be in the snow every year for Christmas!

Catch up on food-related news of the week:

Products I'm loving:
Did anyone get engaged over the holidays? Here's a cute idea alternative for a guest book at your reception.
My hair stylist told me my hair was super dry… and recommended this shampoo and spray. It has changed my hair– it's now soft and wonderful! It's an investment, so my husband is not allowed to use it LOL.
Look for Popcornopolis' Nearly Naked Popcorn at Costco. It comes in a giant bag, and I'm obsessed.
These Snowman Salt and Pepper Shakers (cheap) are cute enough to keep out all winter long!
What a cute laptop backpack!
This snowflake pan would be adorable for winter cakes.
Look for THINK! Keto Protein Bars (Chocolate Peanut Butter Pie) in your market's protein bar aisle. I eat one of these every morning before I take the dog for a walk. It's like eating dessert for breakfast, and they're filling too.

Bake this weekend: 

Next Week's Recipes:
On RecipeGirl: Arugula Salad with Olives, Pancetta and Parmesan, Garlic Chicken Stir Fry and Roasted Butternut Squash Soup
On RecipeBoy: Salt and Vinegar Smashed Potatoes
On RecipesForHolidays: today… published Hoppin' John
Have a wonderful week!
XO 
Lori (RecipeGirl)
The post 10 Things to Share #12 appeared first on Recipe Girl®.
Foodrecipes
via Recipe Girl® https://ift.tt/02DyegX
January 1, 2023 at 04:09AM