Need some thoughtful gift ideas for Mum for all budgets?
Whether it is for Mother's Day, Christmas, Mum's birthday or just to say 'you're special', here are our suggestions for all price ranges in mind.
Mothers Day is one of the biggest Gift Giving days of the year for that special Mum in our lives that wiped our butt and boogers, and still rings to check and see if we are okay, even though we are now all grown up.  That lady, she is special.  She is always there for us.  But Mum's can also be notoriously hard to buy for.  My Mum isn't really into anything which makes her really hard to shop for, I usually end up getting her flowers and earrings every year which is a bit snoozefest.
We cover all budgets – from FREE gifts – right up to fancy gifts worth hundreds of dollars.

Not this year, I'm going to shop around.  She has had a big year, and I want to thank her for all the times she picked up my kids from school or did my food shopping because I just didn't have time. Thanks Mum.

If you want your business included in this guide – Please Click Here!
All girls love their pretties.  Bellabox sends out a beauty box to your Mum's door every month, filled with 5+ beauty samples to try at home.  You get to try the latest and greatest skincare, makeup and beauty items before everyone else – and it is a really affordable and thoughtful gift, especially when Mum is home during isolation.  Whilst you are at it – grab one for yourself too!
Use the code: BELLASAHM for 20% Off Monthly Subscription Boxes!

Don't you loooove going to bed and lay your head on soft sillky pillowcases? I'm sure every mum would love it! The great thing about silk pillowcases is that it is soft on hair – and there is less 'hair-pull' than cotton pillow cases – so if Mum has lovely locks – a silk pillowcase is perfect for keeping them in tip top condition.
No need to search for the best silk pillowcase

3. A Coffee Bean Subscription
Buy Mum a coffee bean subscription!  There are loads of different stockists now that will post your Mum a monthly supply of her favourite coffee beans.
Our Recommendations:
Can't decide between flowers and chocolates? Well now you don't have to! Get the best of both worlds – real flowers mixed with lollies, edible chocolates and sweet treats for twice the fun.
5. Alcatel 3T10 Tablet + Speaker Station
The Alcatel 3T10 Tablet and Audio Station is the perfect gift for the busy mum this year, allowing her to multitask hands-free thanks to Google Assistant and far-field voice recognition (up to 3 metres). This means she can control the Alcatel 3T10 from afar, and ask it to play music, answer questions, receive step by step recipe instructions and more.
This clever 2-in-1 system includes a detachable tablet and Bluetooth speaker, so she can watch her favourite Netflix shows with great sound on the 10" HD display. Additionally, Face Unlock, a 4G LTE connection and long-lasting 4080mAh battery ensures effortless browsing and cordless all-day energy.
RRP $329 outright, or from $5 a month at Telstra over 36 months. The Alcatel 3T10 Tablet + Speaker Station is only available in black.

For the most beautiful soy candles on the planet, you can't go past the Glasshouse range – and they have limited edition Christmas Themed candles!  Squeeeee!
Stockist:  Glasshouse Fragrances
7. A Foodie Subscription Box
Subscription Boxes are all the rage at the moment and there are some beautiful ones available.  This is a Foodies Collective Discovery Box with all Australian artisan food.  For a comprehensive list of Subscription Boxes, check out our article, The Ultimate List of All Australian Subscription Boxes.
Mum's need coffee to exist.  Grab her a HUGE mug!
Mum love a glass of Prosecco?  Hell yes!  Why not make that glass of fizzy bubbles even better with these delicious Prosecco flavours!
Stockist:
10. A Cheese Making Kit
There aren't many Mum's out there that don't love cheese!  But as we are all locked down in isolation at the moment – why not grab Mum a home cheese making kit?
This kit from Etsy ships from the United States, but if you are located in Australia – you still have some options.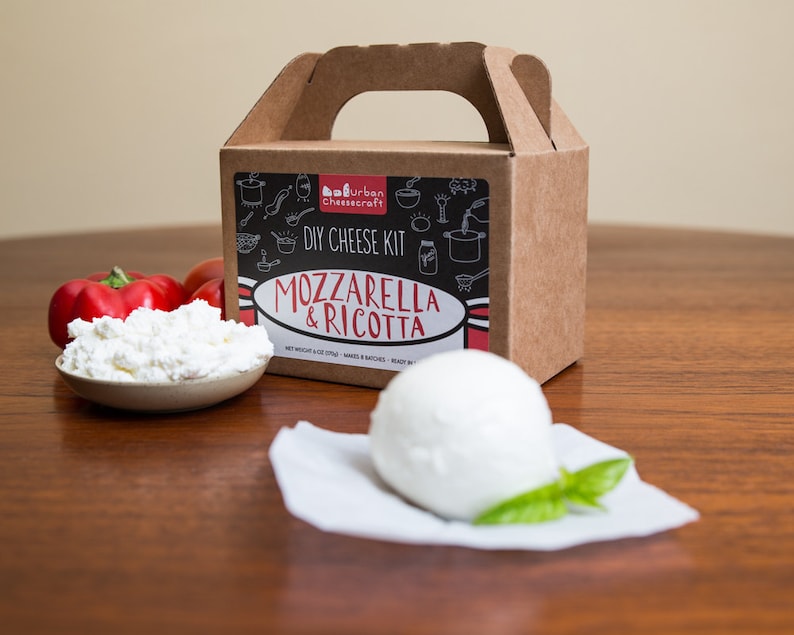 Get organised in 2020 with the tremendously practical annual 'Mum's Family Calendar'.
Grab it from Angus & Robertson for $31.25
I love these!  Active wear can be so boring, but there are now cute and nerdy ones for every personality!   These suck in your tummy, support every move and smooth over any imperfections.
Stockist: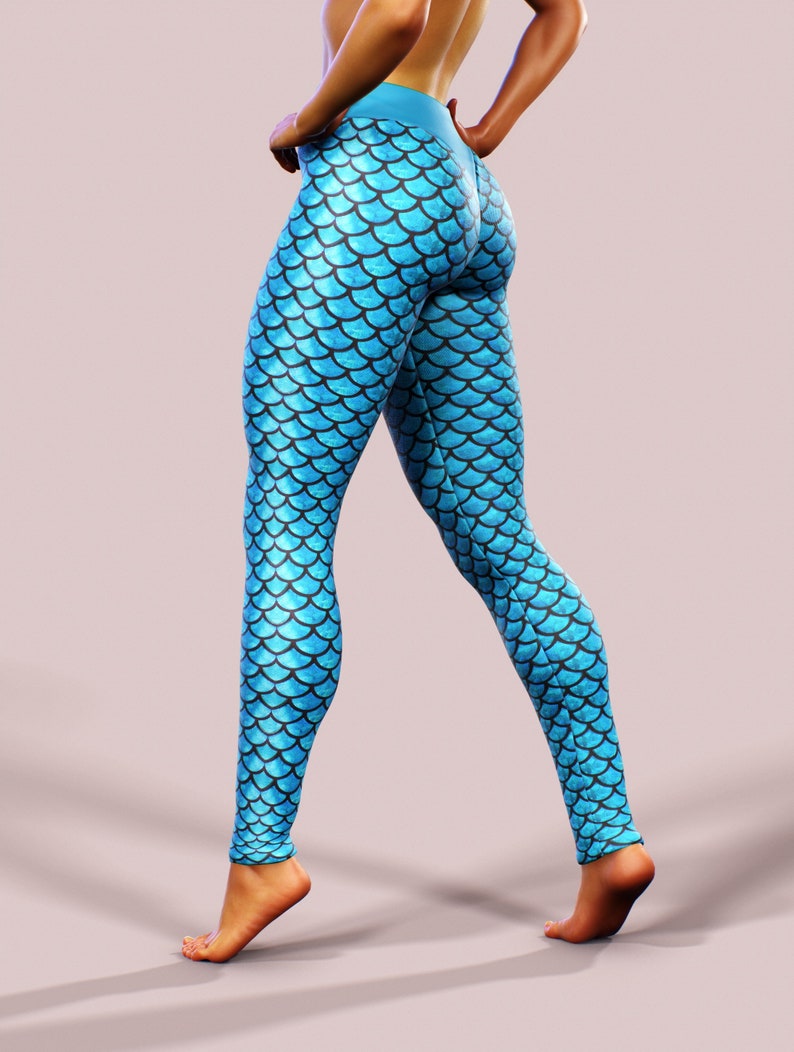 If Mum loves ice cream – this is the ultimate gift to make her favorite recipes at home! The kit includes a Cuisinart Frozen Dessert Maker, Dessert sauce pack with four different flavours, a professional non-sick ice cream scoop, three tubs of confectionery to top the ice cream – all bundled in a gift box with a ribbon.
Stockist: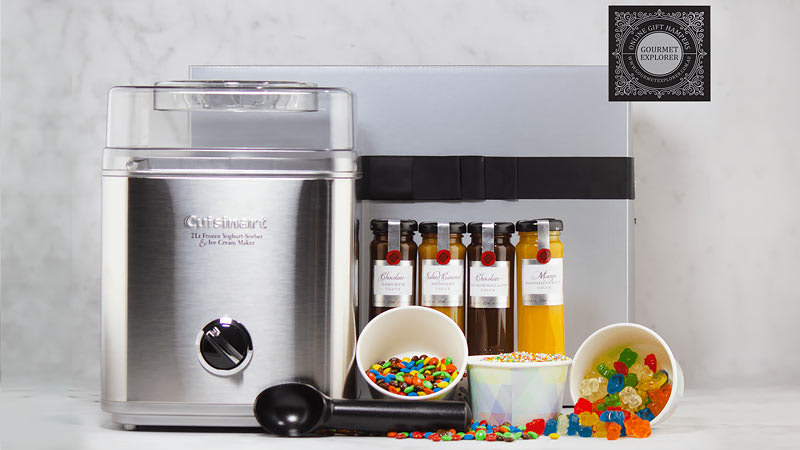 If Mum loves her wine, why not get her a real glass!!!
Stockist: Yellow Octopus
15. A Beautiful Kimono Robe
Mum probably already has a million dressing gowns from Target, but what about something beautiful, something silky and something that will last Mum a lifetime?  We love this beautiful Kimono Robe from Byron Bay.  I'll have one please!
A silk scarf is a beautiful and thoughtful gift for Mum – because it is a luxurious item that she can wear forever.  Our pick is this Italian Luxury 100% Pure Silk Twill Satin 90cm square scarf that can also be worn as a shawl.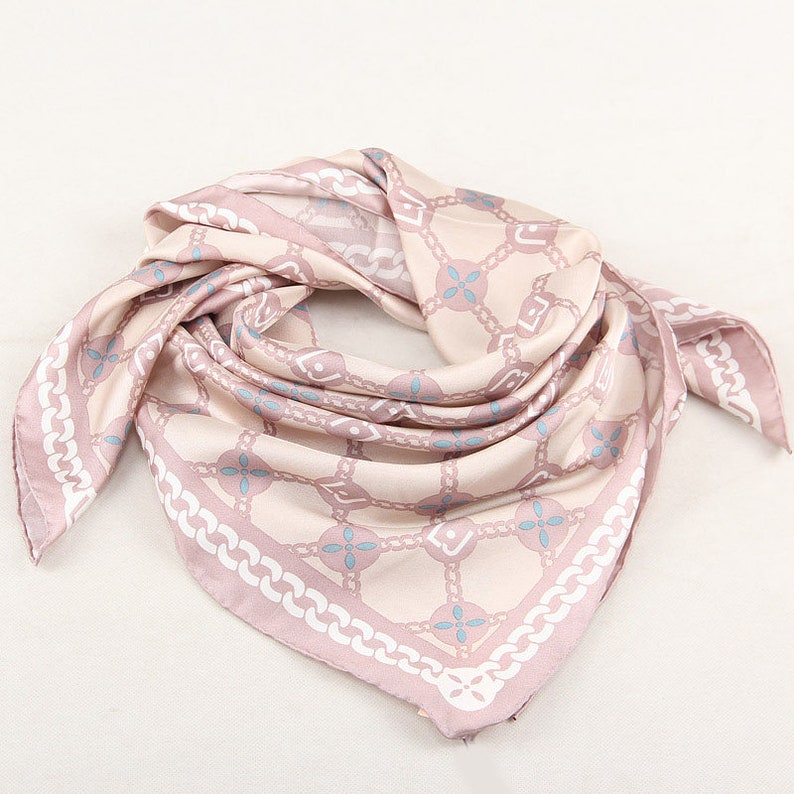 Make sure that Mum's makeup brushes are impeccably clean with this Brush Cleaner.  It uses centrifugal spin so that brushes are literally ready to re-use immediately.
Have a star chart that shows the sky at the exact moment both Mum and Daughter were born.
Stockist: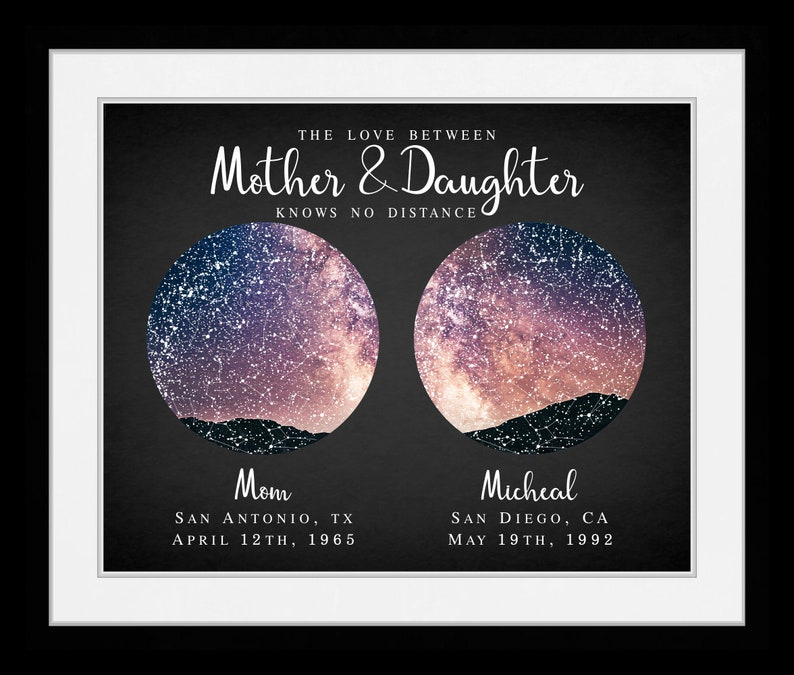 19. Cute Tassel Drop Earrings
A gorgeous set of earrings that will be perfect to wear on Christmas Day!
Stockist:
Mum will love this wine glass – it has been professionally laser engraved on a crystal glass that holds 350ml.
Stockist: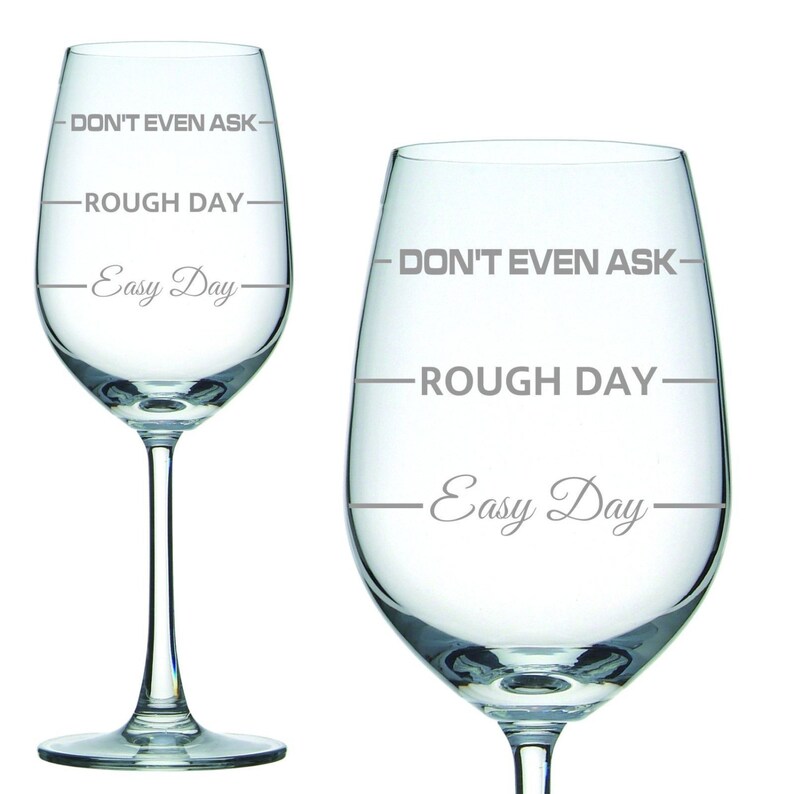 This is a great (and free) one for kids to make at home.  A booklet of chores that Mum can give you at any time – and you have to obey!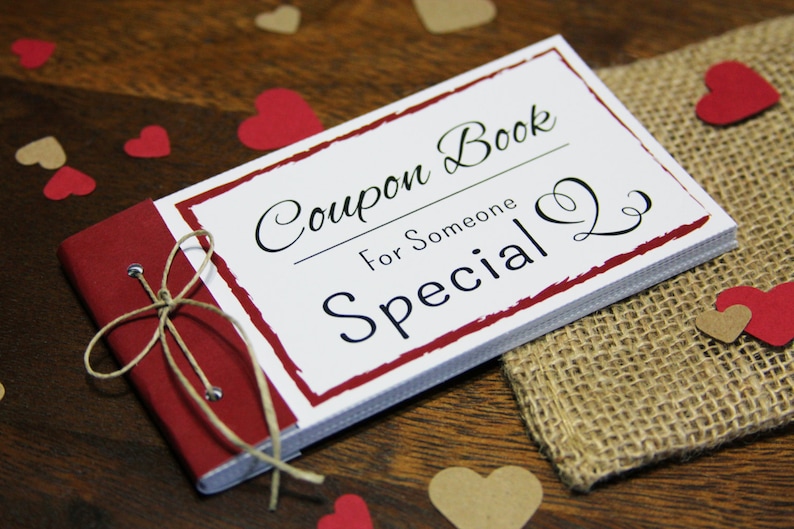 Mum (and Dad and the kids) will never have to vacuum the house ever again! The Roomba 670 gives you clean floors every day. Use the iRobot HOME App to clean or schedule from anywhere, anytime. It recharges itself when the job is done, while the powerful cleaning system captures dirt, dust and all types or hair and larger debris from hard floors and carpets. With patented dirt detect sensors, Roomba 670 works even harder where dirt is hiding.
Give Mum the gift of gourmet.  Dinnerly provide all the ingredients and step by step instructions on how to cook a quick and tasty masterpiece! Dinnerly has meals from $5.75 per person.
Use this code to get $15 off your first box and $15 off the second box.
Essential Oils smell so good, and Mum can make her home smell just as fantastic with this Eco Modern Essentials Ceramic Mist Diffuser.  Mum just needs to add water and a few drops of essential oils and the diffuser automatically disperses a fine mist of cool vapour into the air.
A beautiful and thoughtful gift!
What can tell Mum you love her more than a fancy bottle of French wine!
This hamper looks just delicious – the best thing is that you can choose which wine and cheese that you want – so it is fully customisable!
Stockist: Gourmet Baskets
Make all your favourite sparkling drinks at home with your own Soda Stream!
Stockist:
Getting IPL done in the salon can cost thousands of dollars – but now there are devices that allow you to do it yourself at home for a fraction of the price (and in your own time!).  This Remington i-Light Pro for both face and body is fast, effective and gentle on the skin.  It uses intense pulsed light to achieve up to 95% fewer hairs after just three treatments.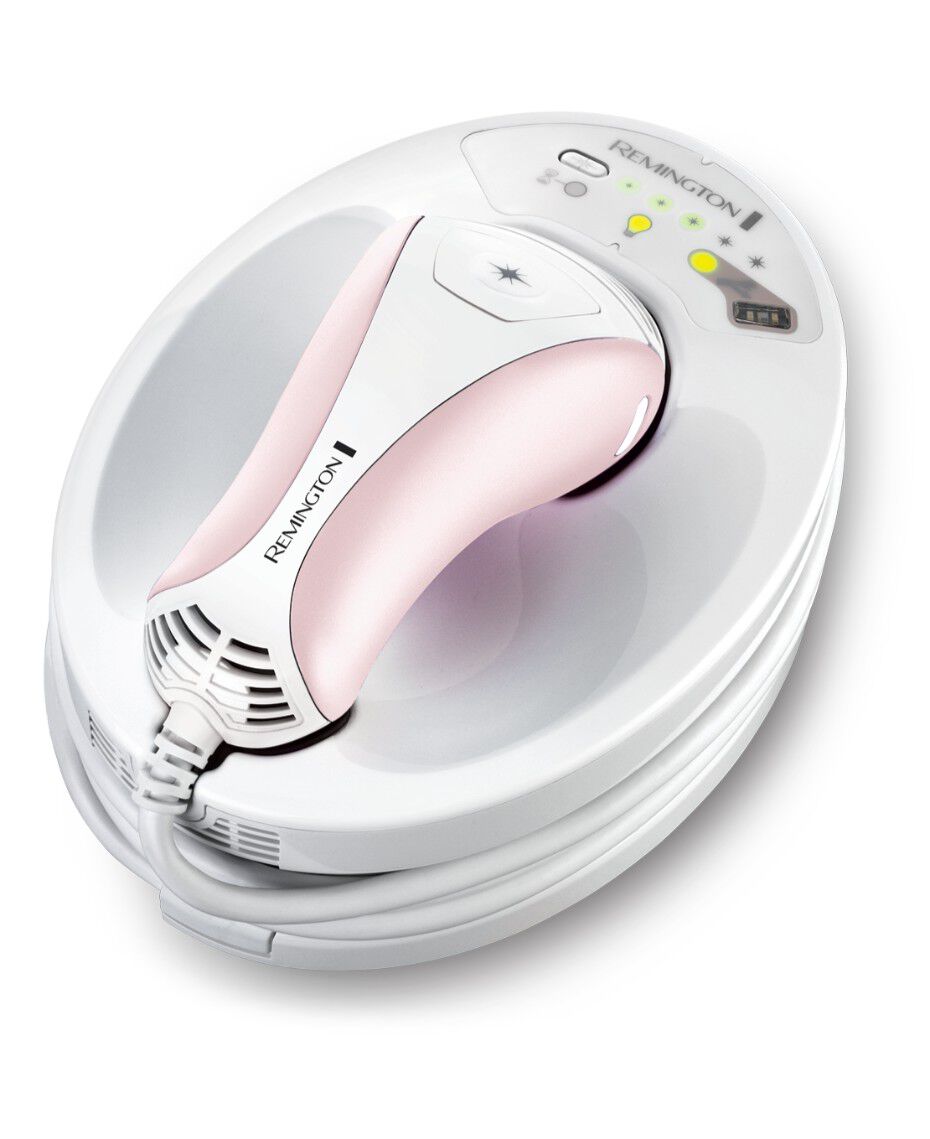 Did foot spa's ever really go out of fashion?  This one has a built in heater, has double the bubbles, 4 massage rollers and an easy pour water spout.
Stockist: Kogan
Price: $79.00 + delivery
If you aren't sure what brands of wine you would like or just want an element of surprise with your bottles of wine, grab this Mystery Box.  12 bottles of wine, mixed white wine and red wine.
Stockist:
Kogan for $59
Make Mum feel great with this pack of seven Foreo Hydrating Face Masks (only $13.50!).  These masks are Korean style treatments that are infused with ultra-hydrating acid and antioxcident rich red algae.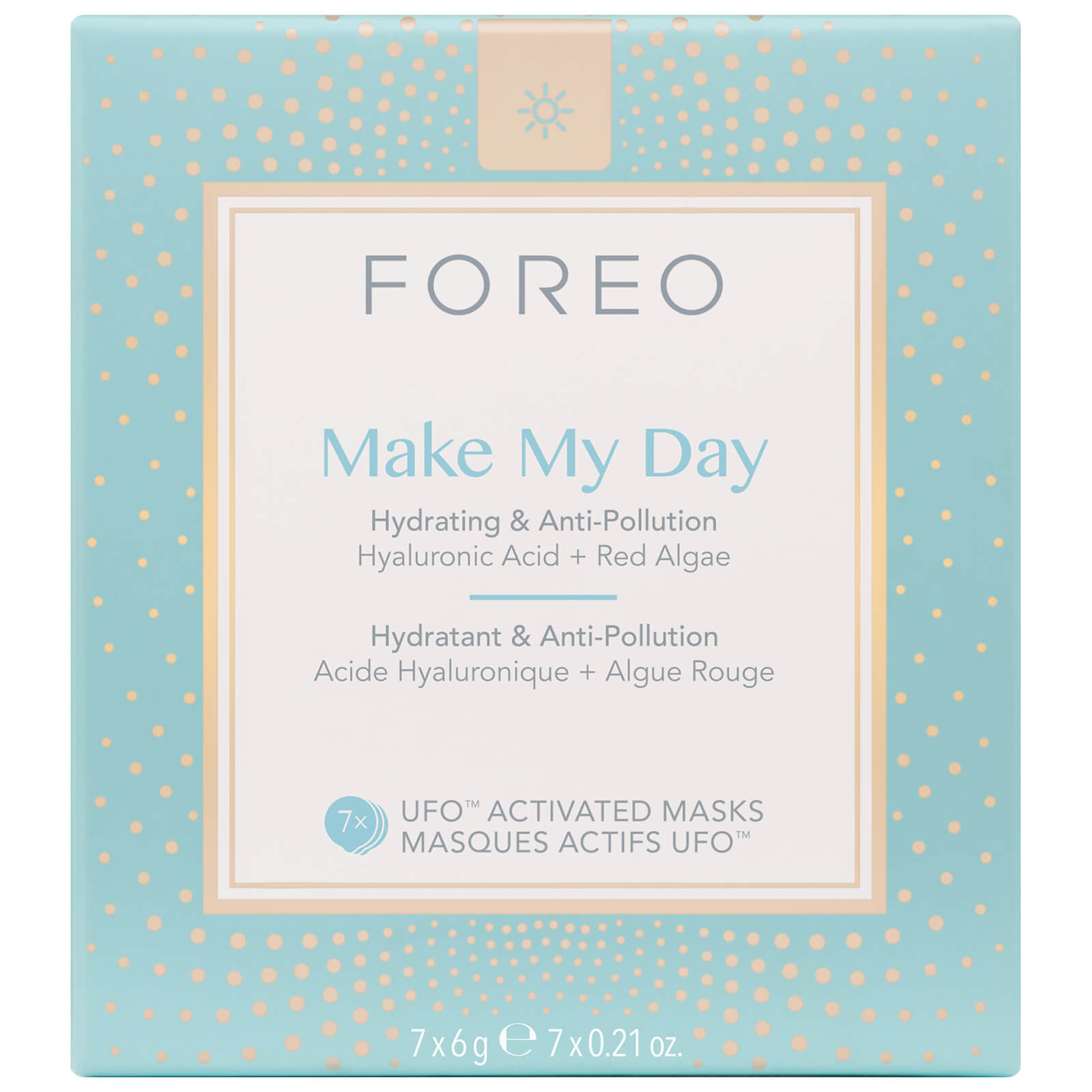 Many Mum's lose their sense of style after having babies… because every item we own ends up covered in vomit.. If Mum is in a rut as to what to wear, why not get her a Stylist to help her style her wardrobe and help her choose pieces that are right for her!
We recommend:
If Mum has always wanted to have her teeth fixed, a new set of boobs or lap band surgery – why not help contribute to her 'Surgery Fund'  I seriously need a nose job!
An all-in-one palette packed with 12 silky-smooth, Amazonian clay-powered shades that play with light and shadow to #slaywithclay. It's your can't-live-without-it beauty wardrobe – whether you're feeling the low-key or high-key look. *Benefits* These essential, universally flattering shades sculpt, define and highlight your features. Nine neutral-to-smoky shadows (6 matte, 3 lustre) create unlimited wearable looks, while three face powders (including blush, bronzer and highlighter) add definition and make the skin glow. Each creamy, microfine powder is infused with Amazonian clay, so it offers rich payoff that blends to a natural, long-wearing finish without creasing, caking or flaking.
Stockist:
This premium quality giclee art print has been produced on German made heavy weight (230gsm/matte finish) fine art stock using using archival quality inks resulting in a superior print suitable for museum or gallery display.
Stockist:
Hard to Find for $129.00

36. Painted Hand-prints of the kids in a frame
A gift that you can keep forever.  Grab some water based paint and paint your child's hands and press them onto a piece of cardboard and allow to dry.  Then cut the cardboard to fit into a frame.  A simple, inexpensive and beautiful gift for Mother's Day.
37. A Pair of Custom Converse
Connies are perhaps THE most comfy and practical pair of shoes for Mumma Bears that there is (I have 16 pairs…. OMG I'm a hoarder…).  But now you can get custom connies – so have your Mum's favourite singer or actor front and centre on a pair of her favourite Converse.
Stockist:
We love these Pink 'Beautiful Trauma' Converse from Bump Shoes

38. Take Mum to a country market
Here is a list of where to find all the best country markets: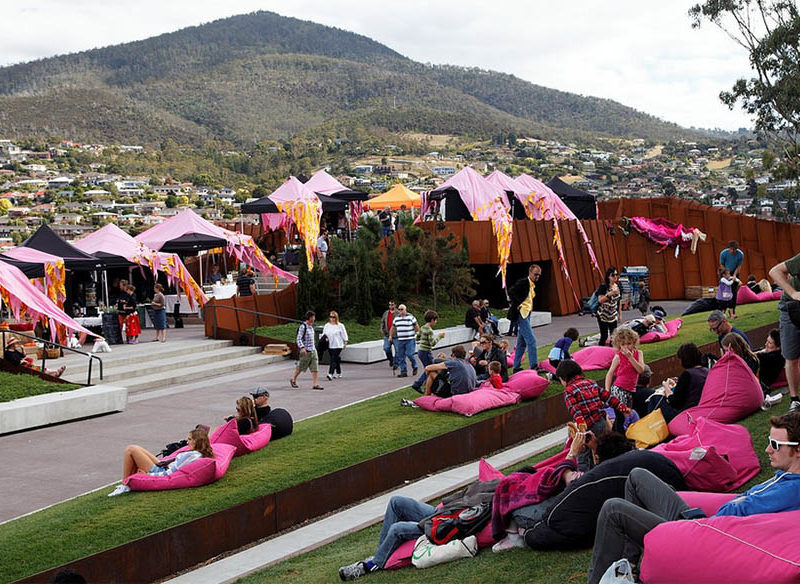 39. Historical Walks or Heritage Trails
These are free and self guided walks – here is just a few that I could find:
40. Cemetery walk or ghost tour
These are fantastic fun – and there are many all over the world.  Here are just a few that we have found: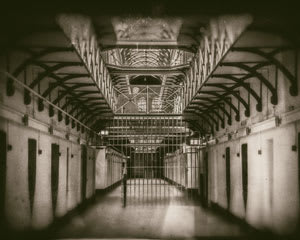 Take Mum on a food journey at all her favourite people's homes – particularly good for all the kids to host a entree, main or dinner at each of their houses.  Progressive Dinners have fallen out of favour in the last few years, but they are a super fun way to enjoy a dinner!
Board Games make for a tremendously fun night with the family!  Just steer clear of the games that end up in shouting matches (cough cough Monopoly).  Here are some of the most fun board games to play:
43. Organise a fancy Breakfast in Bed
44. Watch her favourite movie without complaining (supply popcorn and a foot rub)
45. Cinema Tickets
When was the last time Mum went to the movies? Why not get her a few pre-paid tickets so she can go whenever she likes!
Grab your tickets here: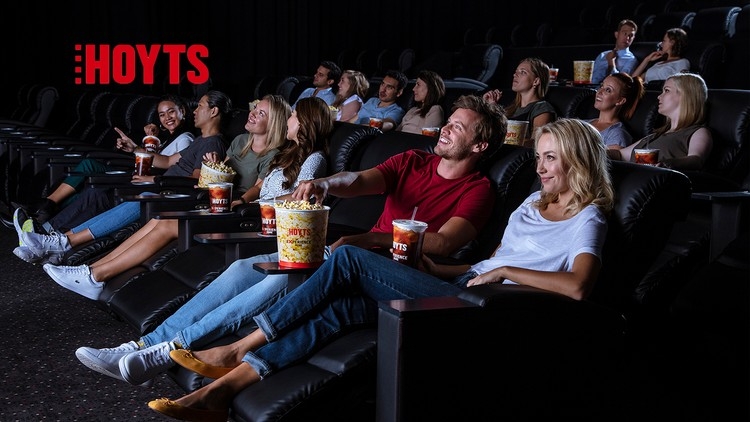 Set sail for two fantastic hours on Sydney Harbour! Enjoy spectacular views and delicious food.
2-hour Harbour Cruise on a genuine Tall Ship
Delicious food
From the moment you step on board the tall ship, you will be transported back to the early 1800's when Sydney was still an infant colony. You'll be entertained throughout the cruise by many of the crew's stories as. Everyone is encouraged to get involved. Haul on the ropes and help set the sails or simply sit back and enjoy the magnificent views as the sun sets over Sydney Harbour.
This cruise is sure to delight as you enjoy watching the sunset with delicious food.
The Tall Ship Enterprize Williamstown (Melbourne)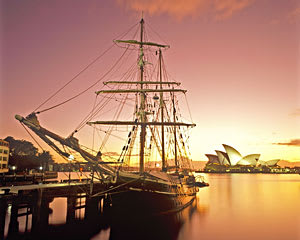 48. A Hair voucher for a Cut and Colour
Find out where Mum regularly gets her hair done – and purchase a gift voucher!
Or find great deals for hair, beauty and nails on Scoopon.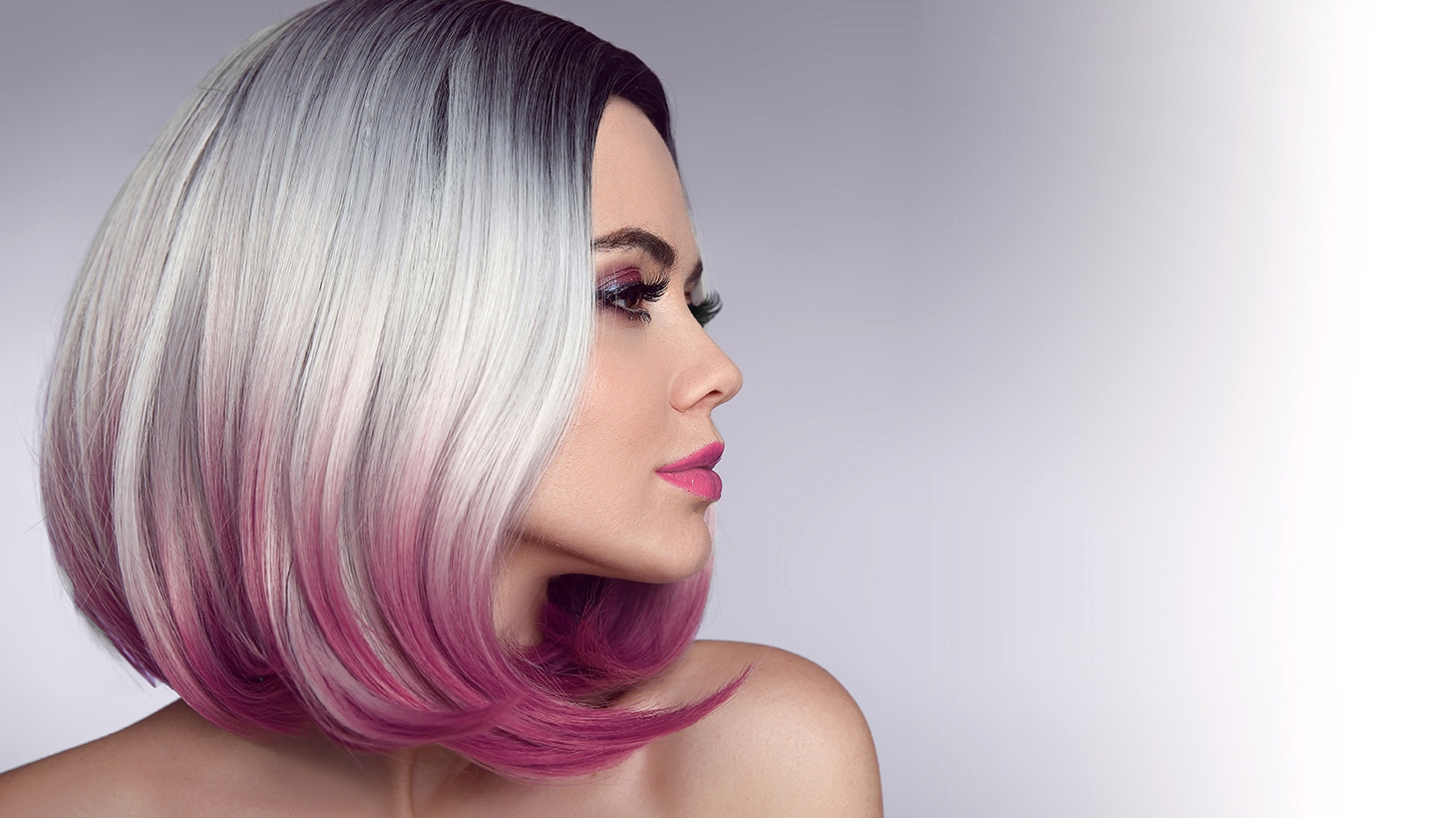 49. Chocolate Making Course
Professional foodies and chocoholics alike will simply love this beginners' chocolate-making workshop. To begin with, Sylvia, a professional chocolatier, will talk you through the process of turning cocoa beans into a block of chocolate and give you some tasty information on the history of chocolate. Then you'll be ready to temper the chocolate and turn it into chocolatey delights! Correct tempering of chocolate is the key to perfectly-made delicacies. During the workshop you will work with only the highest-quality Belgian couverture chocolate, which averages over 64% cocoa.
You'll make ganache filling, choose your own flavouring and pour into moulds that are the same as those used by the world's top chocolatiers! You will also get to call on your creative side when making little curls and other decorations for your chocolates. Throughout the four-hour class you'll make a variety of chocolates and decorations – all of which you'll get to take home with you afterwards! Everything is done to the highest professional standard and the atmosphere is all about fun. One of the best things about this class is the size. With no more than eight participants in the group you will all work together and receive all of the attention you need in order to bring out your innermost chocolatey creative flair!
Located in Melbourne!
Grab tickets from Adrenaline for $150.00
50. Swim with the dolphins
There are actually loads of places within Australia where you can go and swim with a dolphin – what an amazing experience that Mum will just love!
Click on the locations below for information and pricing.
If Mum doesn't want to actually get in the water, there are also many dolphin watching tours!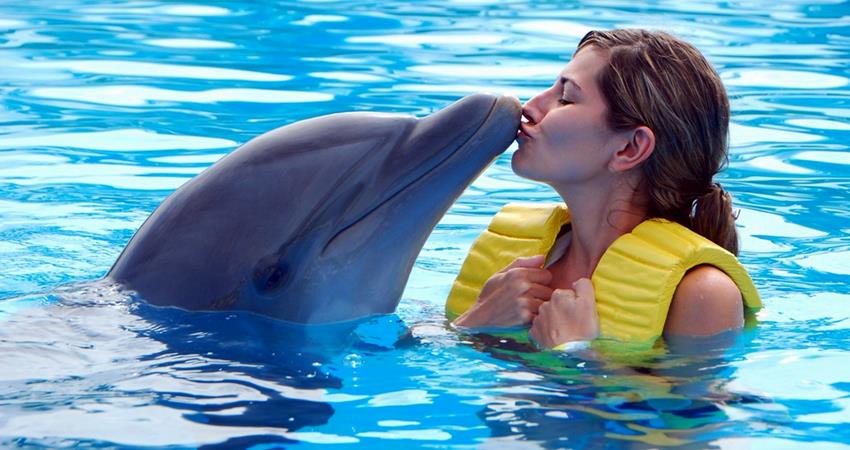 Mum always wanted to learn ballroom dancing but her partner isn't so willing?  Bugger them – buy Mum some lessons and let her Cha Cha Cha at the next dance event!
Find out more in your area:

52. Hot Air Balloon Experience
They are all over the place – but Mum will remember the experience forever!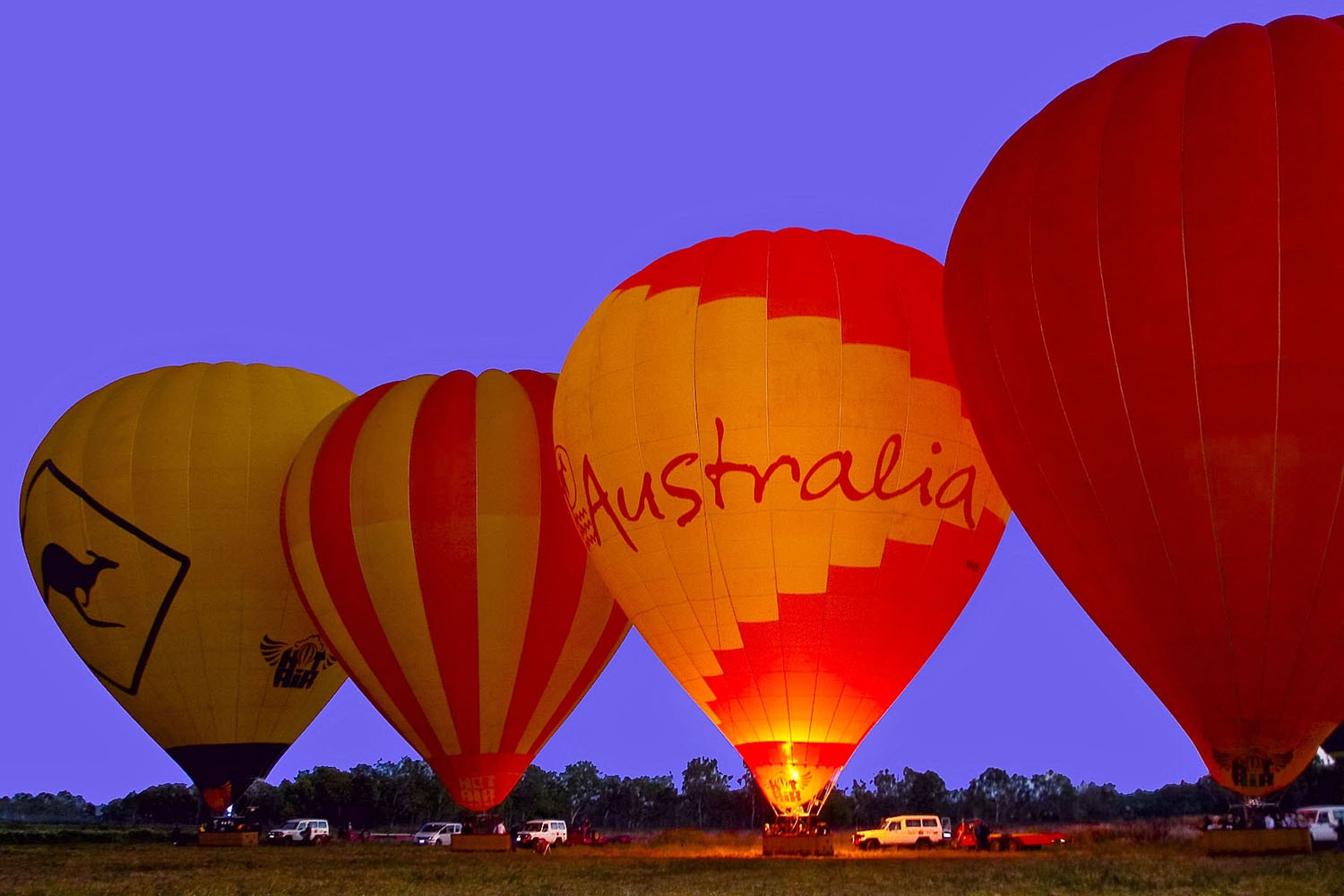 53. Go Ten Pin Bowling as a family
54. Book a Rockabilly Hair and Makeup Workshop
Transform yourself into pin up perfection with a crash course in the basics of pinup makeup and hair styling.  Learn how to achieve that timeless, retro look. You will learn how to perfect basic pin up makeup, prepare your hair for vintage styling, transform your hair into a vintage style and how to accessorise. Walk away with all the tools needed to recreate the looks you have learned with your own personalised pin up essentials kit.
Sunshine Coast Pinup School has workshops held in Nambour. Each workshop is themed around a specific vintage hairstyle and capped at 10 people so we are able to offer everyone hands on help. The workshops range from $85-$130 and all include a personalised pinup essentials kit specific for the workshop.
55. Learn the Flying Trapeze
If Mum is a bit of a daredevil – look at booking her a lesson on learning the Flying Trapeze!!!!!!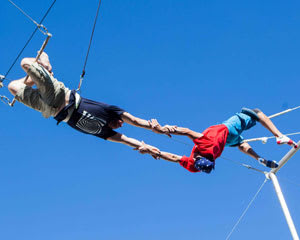 56. Wine Tasting Course or a Winery Tour
If your Mum loves wine, there is a variety of wine tasting courses or wine tours she can attend depending on where she is!!!!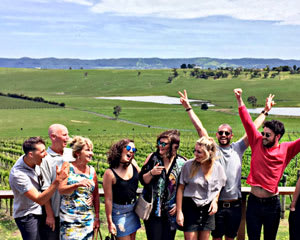 57. GHD Glide Professional Hot Brush
Make Mum feel great every day with the look of a professional blow out.  The GHD Glide Professional Hot Brush runs through dry hair to straighten and minimise frizz.  The brush has high-density bristles in varying lengths which gives hair an airy texture and allows for natural movement on large sections of hair.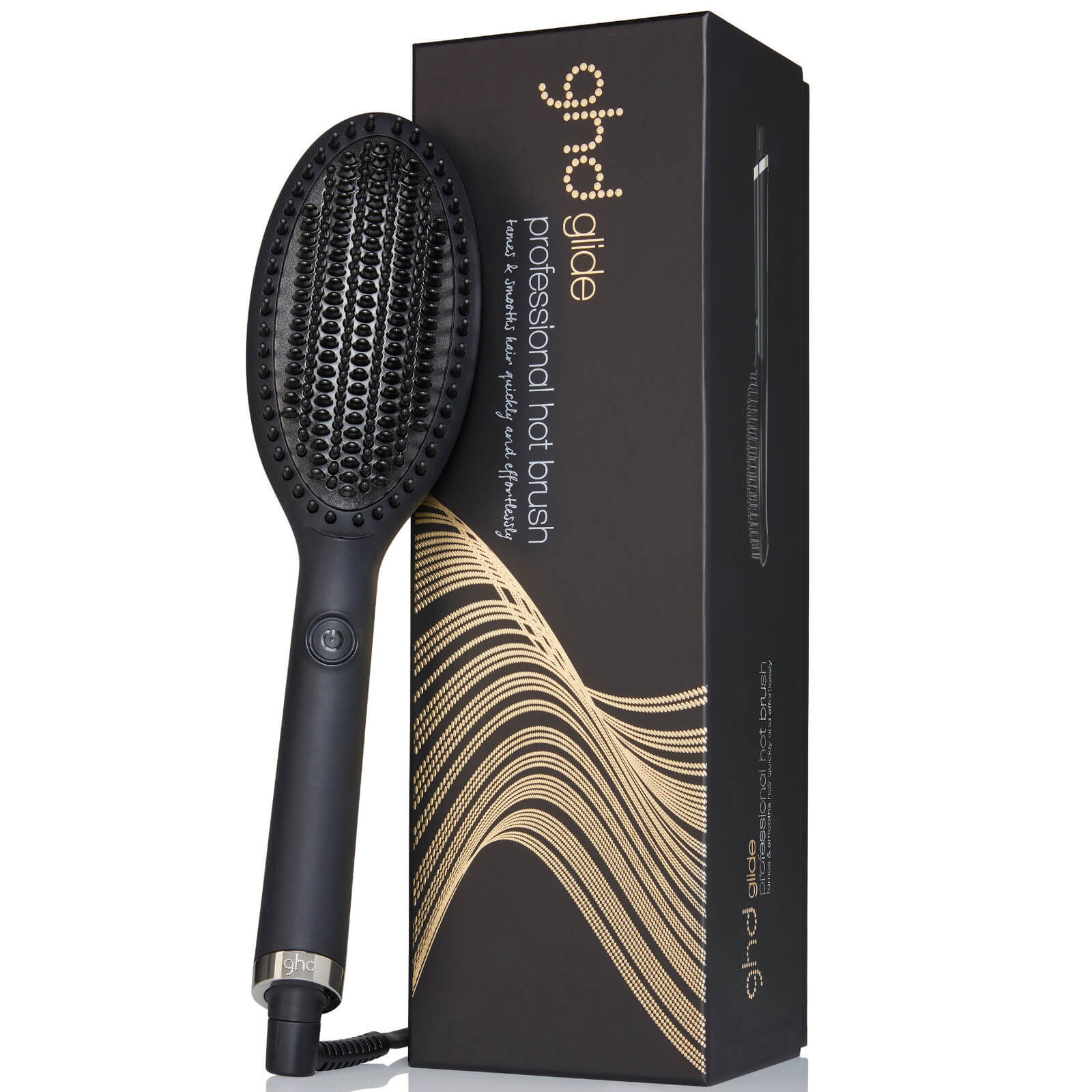 58. Take Mum out for a High Tea
A High Tea is a fun and fancy day out with the girls.  Many of the fancier hotels do them – here are some that I know about:
High Tea in the United States:

59. Go for a drive in the countryside 
And have lunch in a small country pub!
60. The ABC Organic Gardener 2020 Diary
Filled with a rich mix of colourful photographs and practical advice, the 2020 ABC Organic Gardener Diary will inspire you to get out and get growing!
Featuring monthly planting guides and tips for maintaining your patch by the magazine's expert horticultural writers as well as recipes and beautiful images of organic plants, produce & poultry. The 2020 ABC Organic Gardener Diary will delight and inform your organic gardening journey!
Get your copy from Angus & Robertson for $17.95
62. A trip to the beach
63. A trip to the zoo
Some of the best zoo's to visit include:
Australia Zoo (Queensland)
If you are located in Sydney – why not book a soap making course. Learn the art of making your own beautiful, natural cold pressed soaps and luxurious body products.
Sydney Soap Making offer soap making classes and body product workshops showing you how to make nourishing and luxurious soaps, moisturisers and balms, all easily recreated at home.
Sydney Soap Making will teach you everything you need to know. Our practical workshops are completely hands on: you will be weighing, measuring, combining and pouring. Sydney Soap Making classes are so much more than simple melt and pour: discover the science of soap making and be amazed at the chemistry.
You will learn about and use raw, natural and unprocessed ingredients: base oils, pure essential oils, exotic butters and milks, local beeswax, ancient Australian clays, herbs and spices.
It's all here – everything you need to know to recreate beautiful soaps and body products at home, in simple, comprehensive workshops. Take home our tried and tested step by step instructions, recipes and techniques and you too can begin making your own luxurious, natural, earth-friendly soaps and body products at home.
Cost is $265.00 per student.
65. Belly Dancing Lessons
If you live in Cabramatta you can get a one-month unlimited belly dancing fat burning dance class for only $19.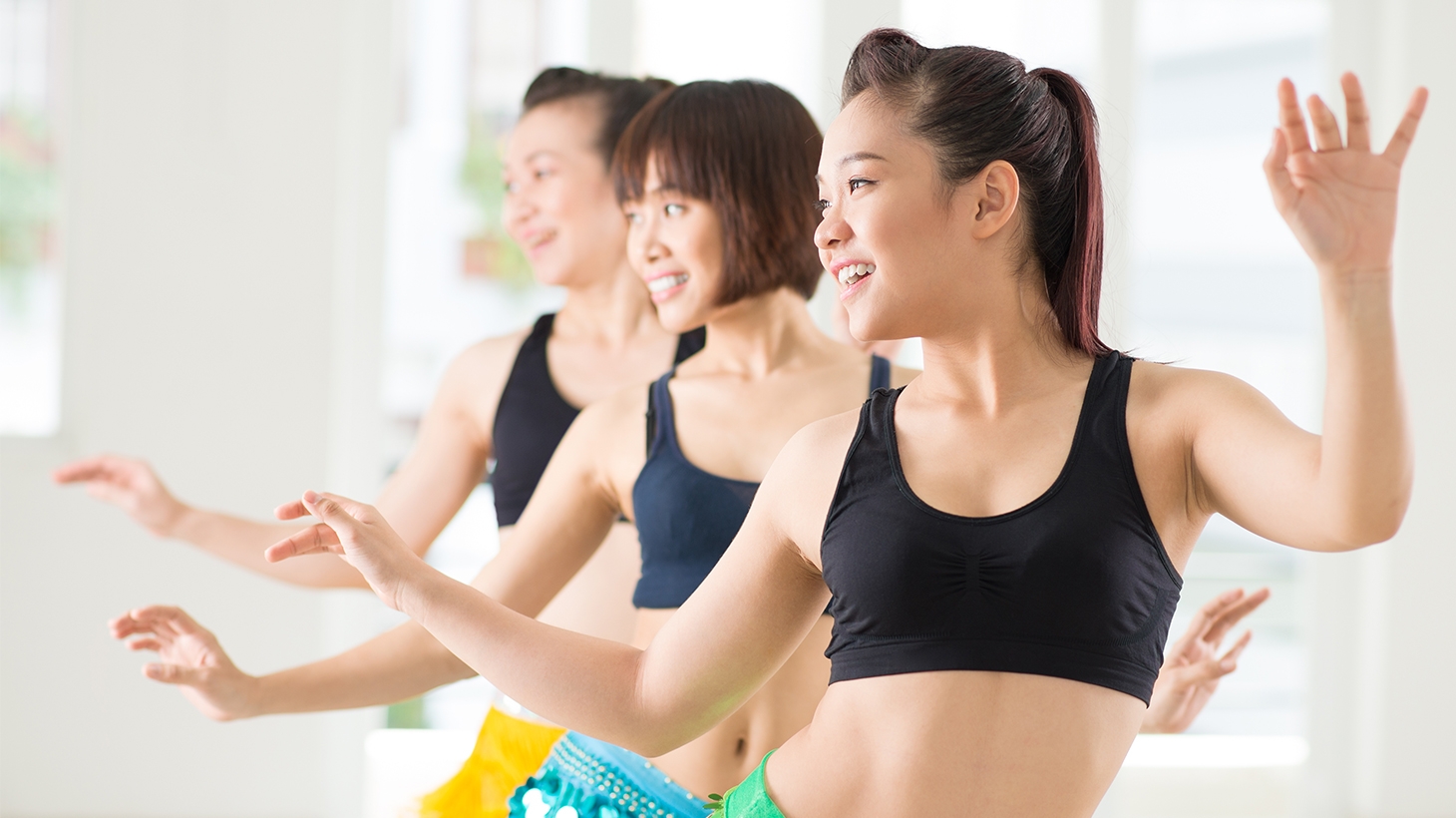 66. Buy a Few Personal Training Sessions
If Mum wants to get fit, why not grab her a few Personal Training Sessions to help her on her way.
Deals: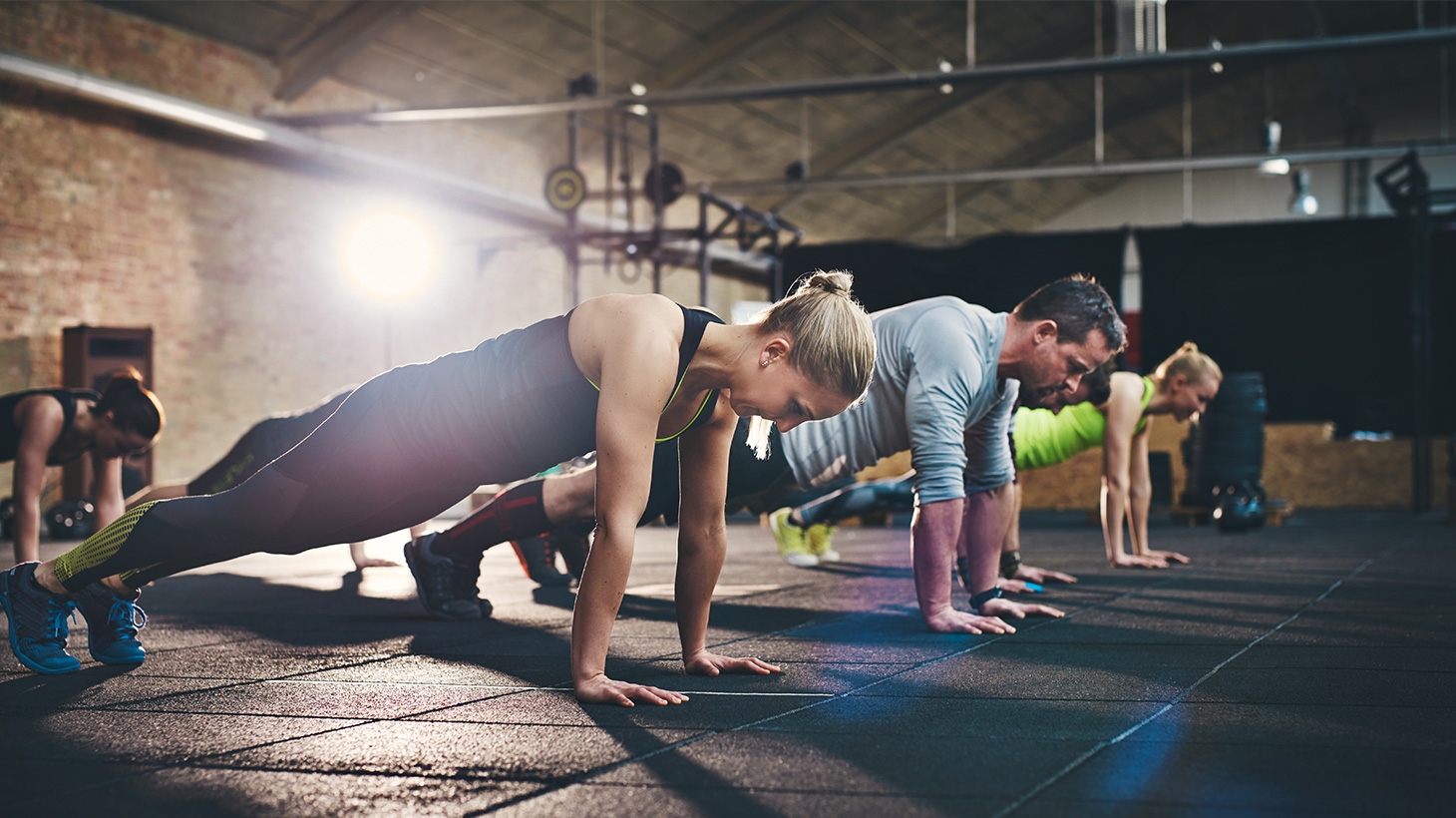 67. A beautiful herb growing kit
If Mum loves the garden, perhaps growing herbs for the kitchen would make a great gift.
Ships from Australia
If Mum is a bit of a daredevil or has everything already – what about a Skydiving Experience!  If Mum won't jump out of a plane (and can I just say – hell no!) – then there are also Indoor Skydiving Centres which sounds a lot less scary!
Indoor Skydiving Centres:
For those that want to jump out of a plane:
List of Tasmanian Locations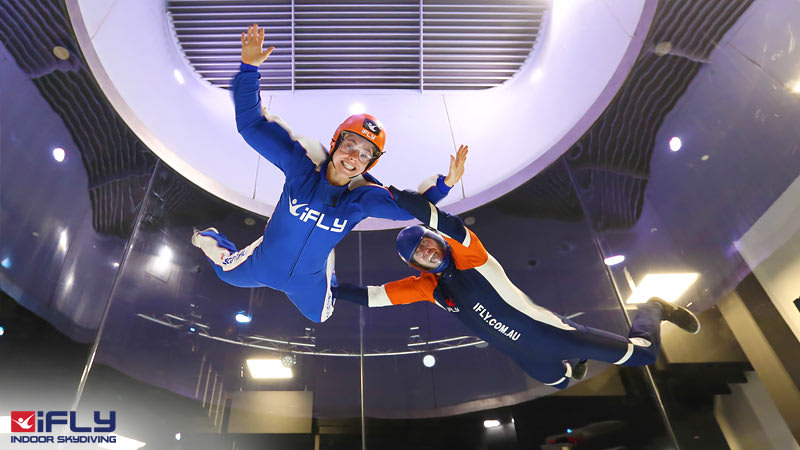 Gardening gloves don't need to be boring – you can now buy pretty ones.
We love these from Hard to Find.
You Donut need to ask twice, the Edible Blooms Donut box is the perfect way to surprise a special friend, spoil someone you love or just treat yourself!
Recipe
3 Salted Caramel Belgian chocolate dipped mini Donuts
3 Milk Oreo Belgian chocolate dipped mini Donuts
3 Strawberries and Cream Belgian chocolate dipped mini Donuts
3 White Oreo Belgian chocolate dipped mini Donuts
Complimentary gift wrapping and gift card
Give Mum memories that will last forever with a Sydney Harbour Bridge Climb!  Absorb a 360 degree panorama of Sydney as you journey to the summit on our original Climb experience. As the sky remains just past your outstretched fingertips, take the upper arch to the peak of an Australian icon.
Daytime BridgeClimb to the summit of Sydney Harbour Bridge!
A BridgeSuit, specifically designed for this adventure, is worn over the top of your own clothes
A Bridge Fleece, headwear and a Bridge Shell (rain jacket and pants) are available to protect you in all weather
Allow 3½ hours for your experience
Latching on in the Climb Base below the Bradfield Highway, you will walk on catwalks until you reach the south-east pylon. Here you will ascend four ladders to the start of the upper arch, surrounded by the hum and buzz of Sydney's traffic.
With the summit in your sight, your journey continues along the Bridge's outer arch on the Opera House side until you hit the top. After a summit celebration with your group, you cross the spine of the Bridge to the Darling Harbour side to make your descent back to our Climb Base.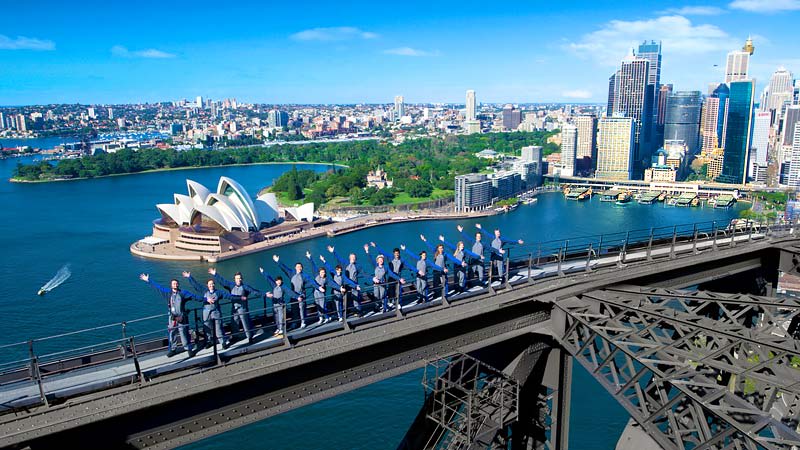 72. A Designer Cactus
When a normal cactus just won't do!
Stockist:
73. Organise a Deep Sea Fishing trip
Fishing is one of Australia's favourite national pastimes, and for a good reason. There's something uniquely satisfying about casting a line and waiting for a bite, and Australia has some of the best and most beautiful fishing spots in the world. So indulge your inner-fisherman with a half-day charter out to explore the fishing hot spots of the Gold Coast Seaway.
When we say 'half day', we actually mean a full five hour session on a charter boat that takes you out to the deep sea reef spots where the best catches are waiting. You'll set off onto the water either bright and early or late morning for your epic fishing adventure, with a small group of only about 12-16 people maximum. With the small group size, you'll have plenty of opportunity to receive fishing guidance and instruction from the experienced skippers and deckhands. Whether you're a beginner or a fishing pro, this deep sea reef and game fishing charter is suitable for all experience levels.
Location: Gold Coast
Book through Adrenaline for $130.00
74. Go White Water Rafting
An experience that will get the blood pumping!  Perfect for the adrenaline junkie Mumma Bear.
Here are some of the best locations to go White Water Rafting: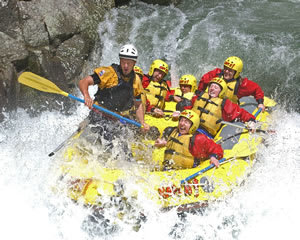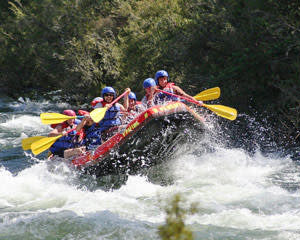 75. A New Gym Bag
The Midway Weekender by Po Campo has a spacious interior with lots of pockets and a separate shoe compartment, making it the ideal travel bag. Doubles as a gym bag. Our Mosaic fabric gives a beautiful stylish texture to the Midway range. The Midway is made with vegan, weatherproof fabric and has reflective accents. Includes a detachable and adjustable shoulder strap to carry across the body or by hand.
76. New Yoga Mat
Yoga Mats are great because they are inexpensive and Mum can take them with her anywhere or use it at home.  We really love this Desert Mandala Yoga Mat from Etsy.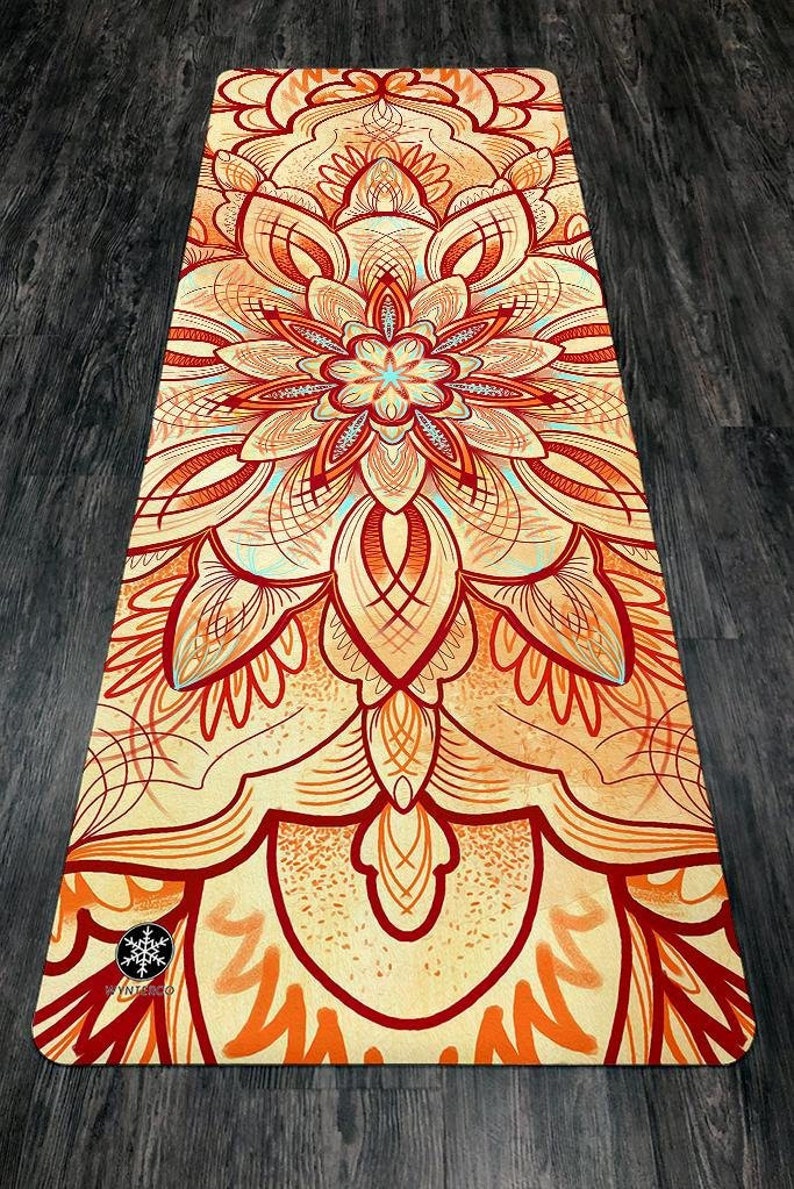 Cheese Making is becoming a very popular past-time – and it is easier than you think to make delicious cheeses at home!  Here are some how-to books on Cheese Making.
78. Warehouse Outlet Shopping Day
There are loads of bus tours that go out to all the warehouse shopping days to get a great deal, without having to drive.  They are tremendous fun.
79. Gift Cards
Gift Cards are perfect if Mum is really hard to buy for or lives a really long way away!!! You can order most Gifts Cards online from Woolworths.
Packing has never been so easy! These Globite Packing Cubes will help you keep your clothing organised, clean and easy to find. They also fit nicely into any drawer, so you can keep your clothes dust free when unpacking in your hotel. With 4 convenient sizes, you can use them when travelling, in your gym bag, at the beach or even to help keep your drawers organised at home.
Product Features:
Two-way zip opening
Breathable
See-through mesh panels
Made from durable nylon
Zip pulls for ease of use
Lightweight and compact
Carry handle and hanging loop
Protection from dust
Grab them from Catch for $49.95
81. A Hidden Stash Box
Get Mum all the goodies she usually has to hide from YOU!  We love this Hidden Stash box from Dessert Boxes for only $79!
82. Champagne & Chocolates
Grab a Champagne & Chocolates Gift Basket from Gourmet Basket for only $109.00!
There are not too many people on the planet that don't love a good shortbread!  And it is really easy to make at home.  Here are a couple of recipes to try:
84. A home cooked baked dinner – by you!
Cook Mum's favourite dinner!!
85. A Chocolate Fountain
Okay totally impractical – but heaps of fun!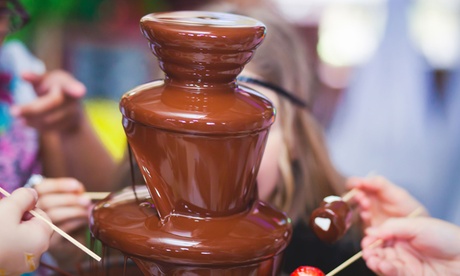 86. A New Cookbook
Grab one of the latest and best selling Cookbooks for Mum to cook up a storm!
Our Picks:
87.  Not a Fan of Mum? Send Her an Anonymous Bag of Dicks
So you and Mum aren't that close? Gah – it happens.  Don't let her miss out though – send her a bag of dicks!  Anonymously of course! Grab them from Dessert Boxes

Pop a Prosecco Bath Bomb into your bath to turn Mum's boring bath into a bubbly scented soak.  This is a ten pack of bath bombs deliciously scented with the sweet sweet smell of Prosecco.
Does Mum know much about her background?  Why not grab Mum a DNA test from Ancestry and find out!  You never know what family secrets might come to light!
90.  Definition of Grandma Coffee Mug
A gorgeous gift for Grandma!  Grab it from Yellow Octopus.
Give Mum the gift of great hair with the new GHD Professional Hot Brush.  Easier to use than a hair straightener, the ghd Glide Professional Hot Brush glides through dry hair to tame and smooth for a sleek, glossy finish. Innovative ceramic technology with anti-static ioniser heats the brush to the optimum 185°C styling temperature, which helps to minimise frizz and maintain healthy-looking locks.
The tool is fitted with high density bristles in varying lengths for airy texture and natural movement on large sections of hair. Designed with a convenient, professional length swivel cord and an automatic sleep mode, which kicks in after 60 minutes of non-use for safety. Your perfect partner for quick, effortless second-day styling.
Grab it from RY.com.au for $230.00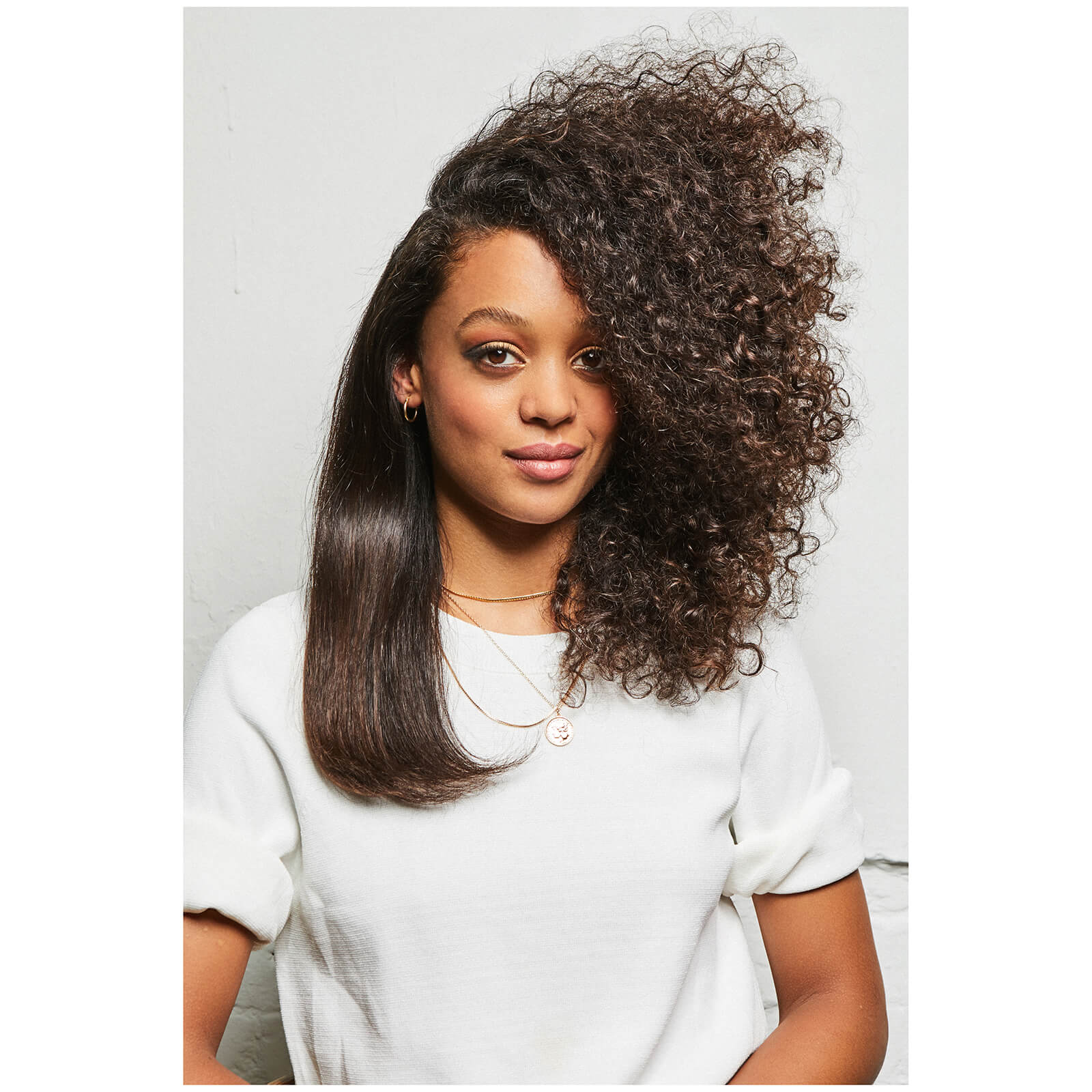 Compete with comrades for succession to the iron throne of the seven kingdoms.  The hierarchy waits for not one man, or doughnut, muffin or scone.  Create and cook real replicas of your favourite Game of Thrones characters.  You can finally eat Jon Snow!
Grab it here for $22.99
Does Mum have a favourite magazine that she loves?  Why not get her a six or twelve month subscription.  It is the gift that does keep on giving!
Help mum step away from her inspiration board and start making. This pint-sized powerhouse is a smart cutting machine that makes it easier – and faster – than ever to personalise your life with practical, everyday projects. With its precision blade, Cricut Joy cut lots of materials in any shape she wants – everything from vinyl and iron-on to cardstock, peel-and-stick label paper, and even that construction paper you already have at home. She can also put Cricut Joy to work as her personal scribe to create unique labels for your laundry, inscribe a custom card, or pen the perfect monogram. Cricut Joy will have your mum personalising, organising and customising whatever she likes!
RRP $329 from Spotlight, Craft Online and TVSN
These are 100 Gifts Ideas for Mum – do you have any to add???