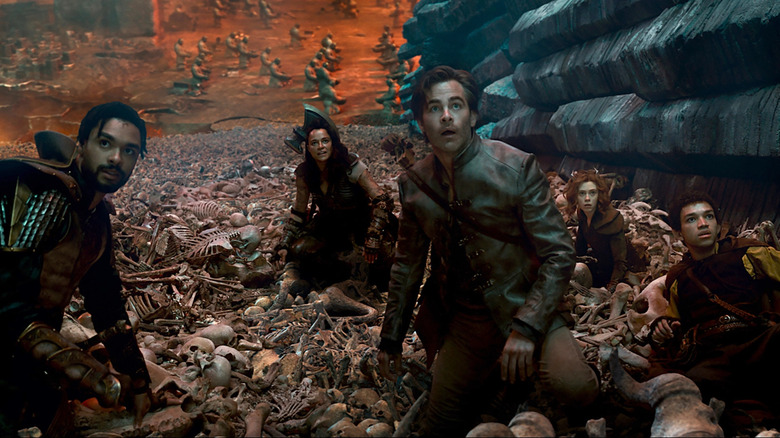 Good news for anyone who wants to see "Dungeons & Dragons: Honor Among Thieves" a little earlier than its March 31 release date: Amazon Prime members will have access to an exclusive one-day-only screening on March 19, 2023 at 2:00 p.m. local time. The screening is available to brand new members as well, so if somehow you've managed to survive without being subscribed to the Bezos machine, you can always sign up now! (After all, we're talking about a "Dungeons & Dragon" movie that might actually be pretty freaking good, and that's a miracle that needs to be seen to be believed.) 
You can read our glowing SXSW review by Jacob Hall here or go in totally cold, but if you're interested in seeing "Honor Among Thieves" earlier than the average bugbear, then read on to learn about this exclusive offer for Amazon Prime customers. And if you really can't take on another subscription service (I get it, trust me!), then make sure to check out "Dungeons & Dragons: Honor Among Thieves" when it hits theaters nationwide on March 31, 2023. 
The Details On Advanced D&D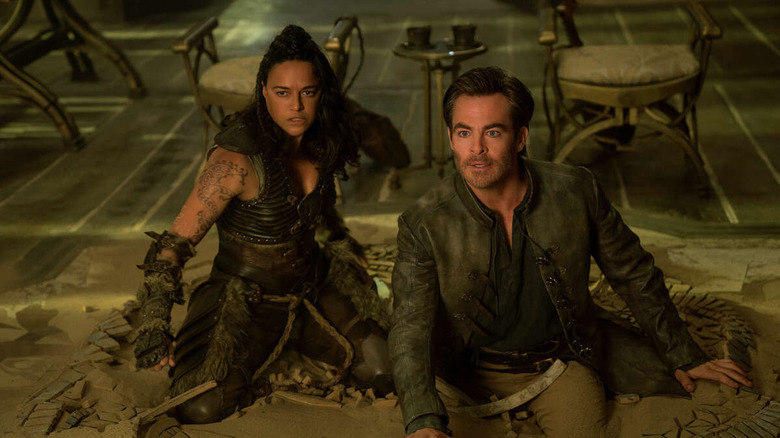 Paramount Pictures announced that the special screening on March 19 will be exclusively for Amazon Prime members, who can purchase up to 10 tickets at more than 1,200 theaters across the country at Amazon.com/DungeonsandDragonsMovie. It's a neat little perk for Prime members, and it'll be interesting to see if other streaming or subscription services start doing similar promotions. 
"Dungeons & Dragons: Honor Among Thieves" is based on the Wizards of the Coast tabletop role-playing game, where friends gather around the table (or, in recent years, a Zoom call) and tell grand adventures together using the rules set forth by the game books, all under the scrutiny of the Dungeon Master. Playing D&D is a lot of fun, but previous attempts at bringing that fun to the silver screen have been pretty uneven because they don't seem to understand the joy in the messy chaos of the game. "Honor Among Thieves," starring Chris Pine, Michelle Rodriguez, Hugh Grant, and more, looks like it leans into the sillier aspects a bit more while being totally earnest. A D&D movie that wears its heart on its sleeve and has the comedic backing of "Game Night" writers and directors Jonathan Goldstein and John Francis Daly? Yes, please. 
If that sounds like something you want to check out in advance without needing a special charisma modifier, then check out the Amazon Prime promotion and scoot into theaters on March 19 for that special showing. Otherwise, I'll catch you all in theaters on March 31. I'll be the one in the wizard's robe. 
Read this next: Critically-Panned Fantasy Movies That Are Actually A Lot Of Fun
The post Dungeons & Dragons: Honor Among Thieves is Screening Early for Amazon Prime Members appeared first on /Film.