This article was brought to you by Hilton Kuala Lumpur.
A veteran in Chinese cuisine with over 25 years of experience as a professional chef, Chef Ng Meng Loong is a man of extensive culinary repertoire. From Shanghai and Hong Kong Chinese-style cooking, to Malaysian Nanyang-style dim sum and desserts, his expertise can easily be attributed to an innate passion for his craft as well as a deep desire and understanding to explore new horizons in Chinese cuisine; the combination of which has earned him various awards over the years.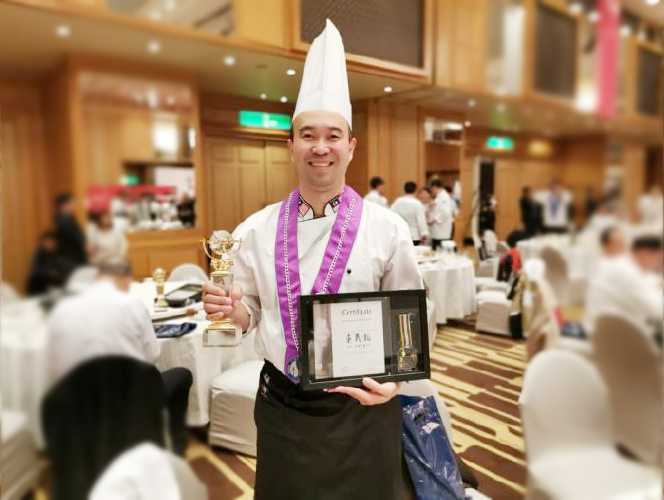 In 2016, Chef Ng was the first runner-up for the Taipei International Culinary Competition, followed by an award by the Malaysian Book of Records for The Longest Ice Sculpture Yee Sang in 2017. Most recently, he garnered a Gold Distinction Award at the prestigious Asian Culinary Exchange (ACE) 2019, where top chefs and gastronomy professionals from leading hotels and restaurants in Asia gather to promote culinary excellence.
Throughout his tenure as a chef, he has seen a transformation in the dining scene and has adapted his style to keep up with the times. When asked, Chef Ng said, Several years ago, Chinese menus and dishes were opulent and complex. Guests wanted impressive dishes with exotic ingredients, which require a longer preparation time. While this is still expected in todays world, Chynnas menu has become more specialised, focusing on the classics with seasonal and sustainably-sourced ingredients, so people have dishes they can go back to on a regular basis, which wont wear out or become outdated.
A celebration of his recent award, Chef Ngs winning menu will be featured in Chynnas dim sum menu from December onwards. The winning dim sum that you must try is the double boiled fragrant apple stuffed with honey dew pure and bird nest with premium big red robe. Other than being delightfully delicious, it also bears health benefits such as anti-aging as its rich in anti-oxidants.
For more information and to reserve a table for your CNY reunion lunch or dinner, please call Hilton Kuala Lumpur at +60 3 2264 2264 or visit www.life.hiltonkl.com
Location and details
Address: Chynna Restaurant, Level 5, 3, Jalan Stesen Sentral, Kuala Lumpur Sentral, 50470 Kuala Lumpur
Tel: 03 2264 2596
Opening hours: 12pm -2.20pm, 6.30pm 10.30pm (Weekdays), 11am 2.30pm, 6.30pm 10.30pm (Weekends)
*please note that Chynna operating hours will be slightly deferred (12 pm to 3 pm) on the following dates below.
December: 21st, 22nd, 25th, 28th, and 29th
January 2020: 1st, 4th, and 5th
Website: Chynna