Were away until January 6, but were reposting some of our favorite pieces from 2019. Enjoy your holiday!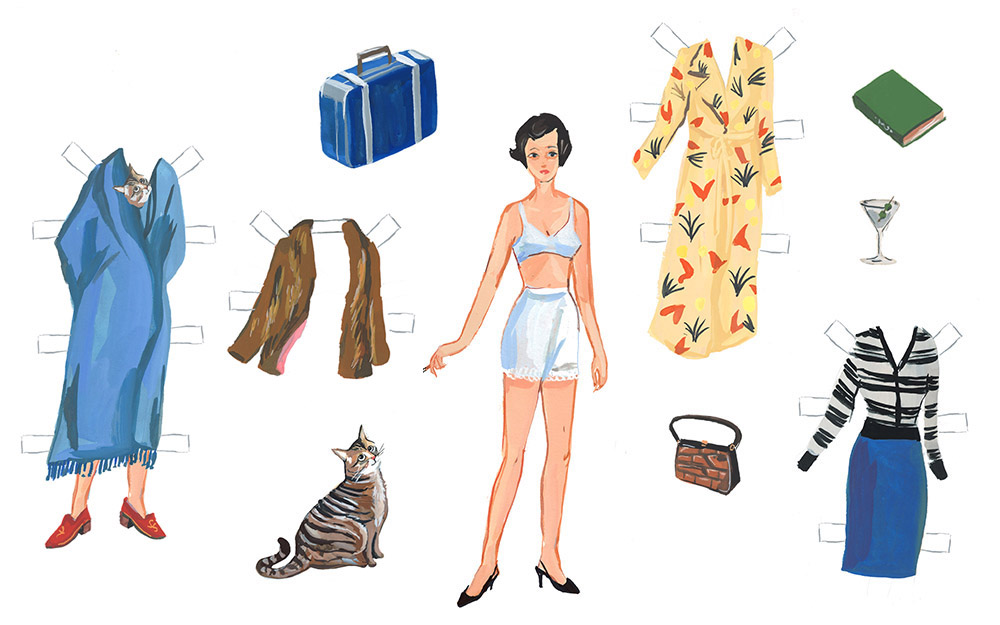 Before I was a tomboy or a clotheshorse or a loser or a teenager, I was a bookworm. In that happy valley before puberty, my greatest bliss was to be given both a book and the permission to play dress-up all at once. I had a plain white trunk for my robes and silks, my wings (several kinds), my swords and my purses. Dressing up as my favorite characters was a bit of magic, and, even today, I still read novels like a costume designer. I can tell you that the best part of Kate Chopins The Awakening is Edna Pontelliers peignoir. I think a lot about Moriahs underwear in Play It As It Lays (blue silk from a hotel shop) and Hanas sneakers in The English Patient (slightly too big). How could I not? They are the only shoes she wears. Clothing means something about our destination, our origins, our field, our desires. Everyone in a novel is dressed with intention by their author.
Ive paired with the illustrator Jenny Kroik to bring you what us bookworm-clotheshorse child-adults have always wanted: literary paper dolls. Weve begun with J.D. Salingers Franny, but stay tuned for more. Print them, share them, dress them, and please, please play with them. Theres a link to your own printable paper doll at the bottom of this post. You, too, can take Franny from one edge of her breakdown to the other by taking off her smart traveling outfit and fitting her with a pale blue cashmere afghan. We who shop late nights in marketplaces online might find satisfaction in printing out a robe and pinning it literally onto not just a figurine but to a character, an author, a time period. At the very least, this will look great on your desk.