We scoured the internet for the best offerings from some of the most creative designers out there.
While I'll never forsake my Kallax bookcases or my Lane Chair-and-a-half, I rely on independent designers for the fun stuff. From accent furniture to lamps, and decor elements, the designers I favor create objects that strike a balance between craftsmanship, whimsy, and design. Brightly patterned, cheeky tablecloths, rugs, vases, and lamps, can make even the most neutrally-decorated room pop and allow you to play with color, texture and materials without the commitment (financial and otherwise) of a piece of upholstered furniture.
This holiday season, bring some of that joy to your loved ones with these gifts from some of the most creative independent designers around. 
Emma Shipley's creations feature a menagerie of fantastic beasts on trays, bedding, upholstery, and more, like this linen tablecloth featuring  her winged lynx.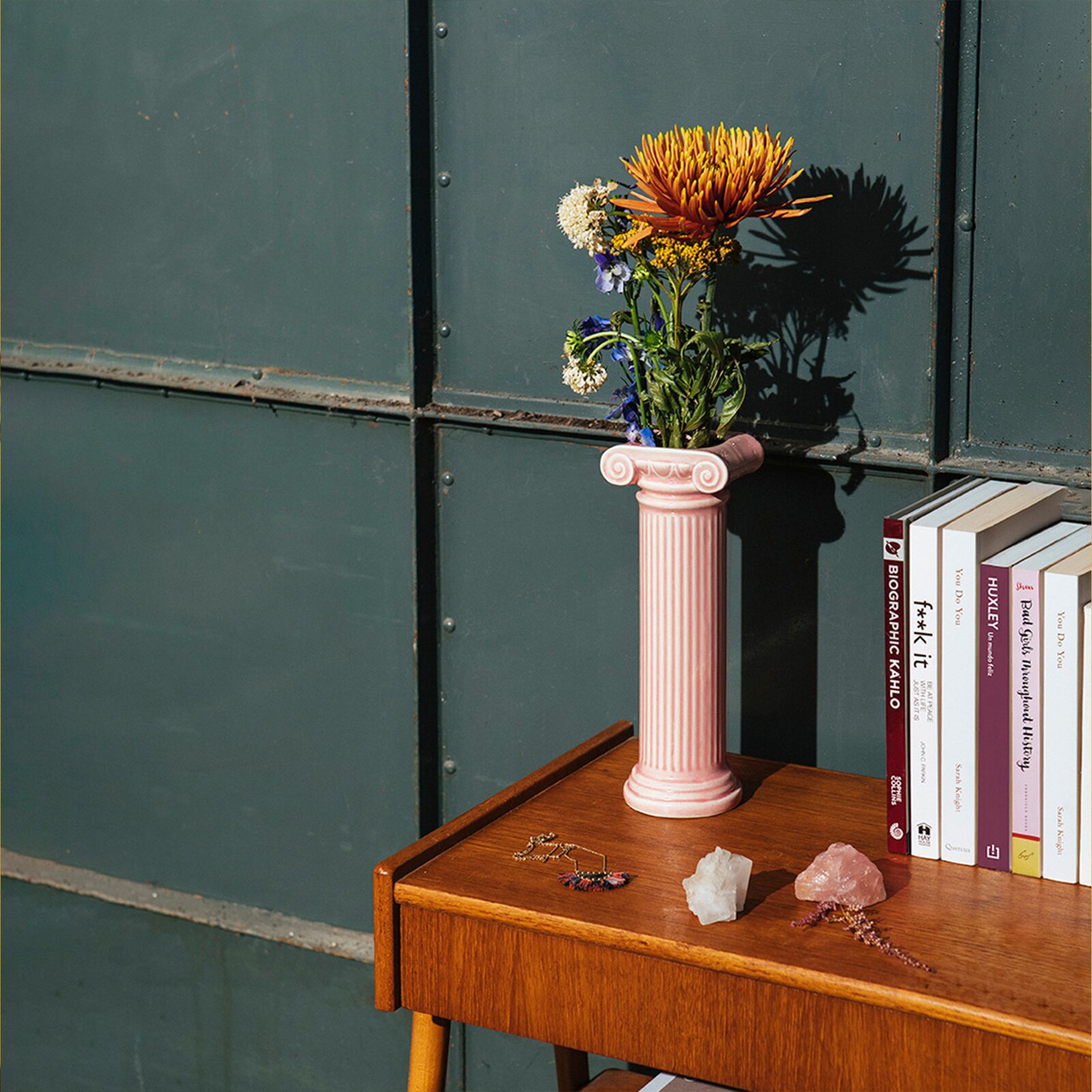 DOIY is a Barcelona-based design studio specializing in accent pieces for the home and the kitchen. We're partial to their neoclassical vases, which look clean and minimalistic.
Toronto-based Pansy Ass ceramics creates erotic art for the home. Some of their catalog might be quite outré, but their leather-inspired vases are tame enough to fit in most households.
Queens-based Lichen creates sculptural pieces of furniture using wood as the main medium. Their bamboo room divider is both utilitarian and decorative.
Schwung Home started as a boutique featuring a highly curated set of home furnishings (with an emphasis on artisanal products and antiques) but with its own line of light fixtures. The Soap line by Schwung combines ethereal glass globes with sturdier brass hardware, as seen in this elegant lamp.
Ceramicist and designer Eny Lee Parker believes in the beauty of mess. Her biophilic creations reflect the philosophy behind it, with their imperfections mimicking the growth pattern of corals and shrubs. Her oO floor lamp is reminiscent of a coral formation that withstood millennia worth of erosion.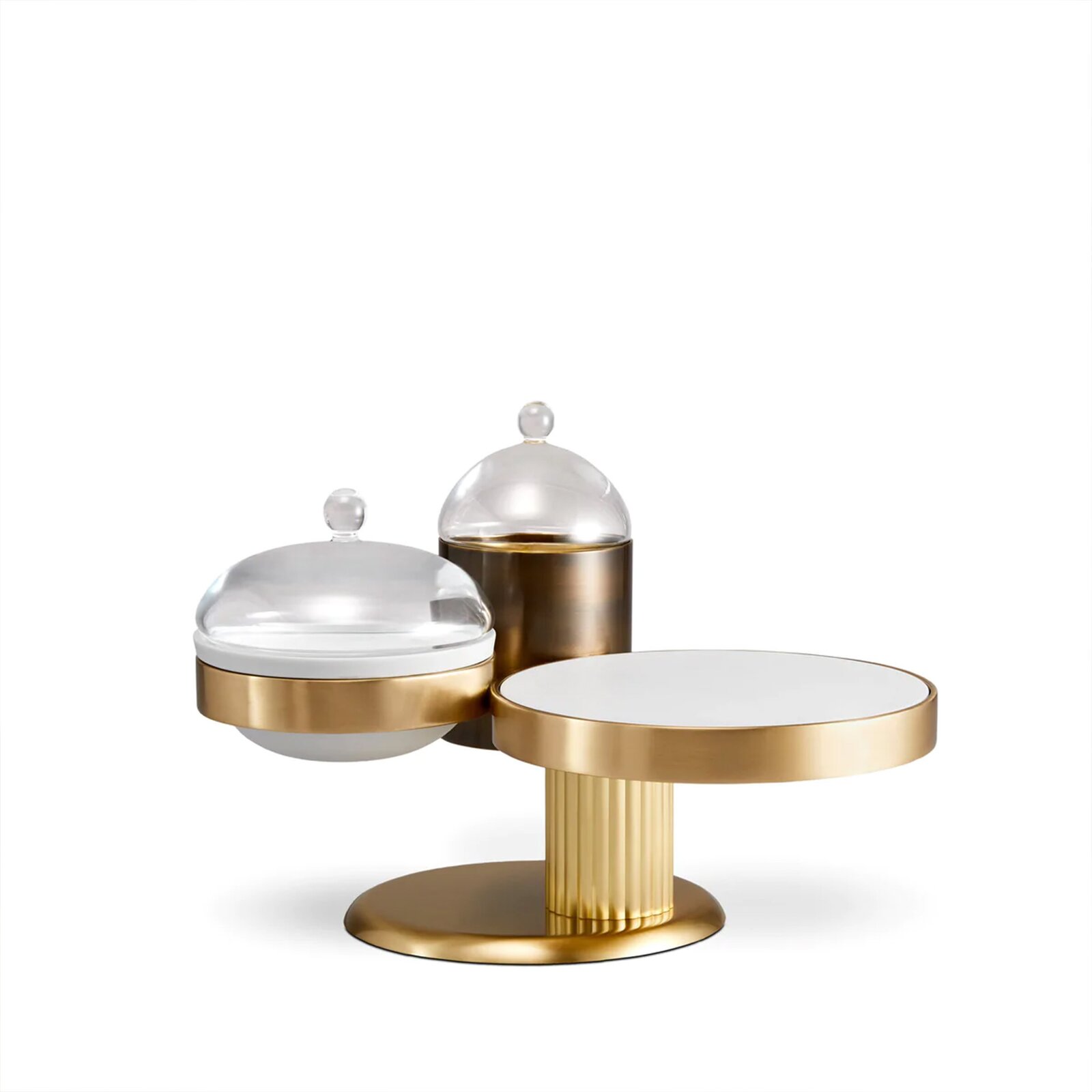 Originally known as a jewelry brand notable for its whimsical, minimalist designs, Catbird has expanded into a line of home fragrances meant to evoke nostalgic, romanticized, and escapist versions of New York. Their signature Kitten home fragrance recalls "dusty records, lipstick, and feather pillows."
Nehiyaw Iskwew multidisciplinary artist Rashelle Campbell began tufting as a way to stave off lockdown malaise. Her playful designs incorporate '90s pop and bright colors. A blob-like rug can adorn a living room, dress up a nursery, and enliven a home office.
Slowdown Studio collaborates with artists globally to create a series of throws, rugs, prints, and even socks that are notable for featuring art reminiscent of Matisse's paintings. The Barbosa throw comes with an abstract botanical motif in hues both muted and bright, allowing you to pair it with, potentially, any other color. 
 Responsibly sourced home goods? Why not! The soft rippling throughout and a slight raised edge give Hawkins's dinnerware a handmade feel, while the mustard hue gives it a contemporary edge.
A brand of loungewear and nightwear designed on a farm in Wales, Toast technically does not make home decor items, but hey, you need proper loungewear when you're at home reveling in your design choices. This silk-velvet house robe will do. 
Largely known for her whimsical textile designs, Aviva Stanoff also offers an extensive selection of minerals and crystals, which she claims will enhance your home decor and complement your textile selections. Consider a Selenite Step Lamp: it casts a silvery white shimmer, it looks like something straight out of the Tolkien universe and it allegedly supports clarity.
Colored glassware instantly decorates even the most drab table setting. Estelle Glass calls its collection "jewels for the table". Their set of six is a great sampler of Estelle's extensive color palette. 
Dutch Artist Lex Pott achieved viral fame with his 2020 Twist Candle, where two taper candles were joined in a snake-like formation. His Noeud Soap retains his signature sculptural shape and has a pleasant sandalwood scent.
Looking for something else? All our gift guides are right this way. 
We love the products we feature and hope you do, too. If you buy something through a link on the site, we may earn an affiliate commission.