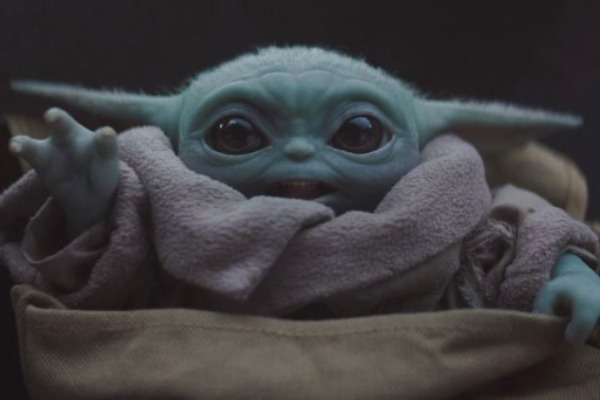 Image via IMDb
Baby Yoda from Disney+s web series The Mandalorian immediately became synonymous to cuteness for his small frame, big ears, and round eyes.
It turns out that to enjoy this level of adorableness, you simply have to turn to the internet. Twitter user
Bella Meza
, for instance, went viral for posting a photo of her boyfriends cat resembling the fictitious creature from outer space.
My boyfriend said, Oh my god my cat looks like Baby Yoda and I look over, and sure enough, she wrote.
The tweet garnered over 380,000 likes, and many users began to draw resemblances between the cat and space alien.
Meza revealed that the cat, Parmesan, often hides in a towel, making it look like Baby Yoda in a robe.
Some user have pointed out that, obviously, Parmesan does not have Baby Yodas signature features like round eyes or green skin, but has large ears la the Child.
The Twitter thread soon prompted others to share photos of their pets resembling Baby Yoda and other iconic characters.
my boyfriend said oh my god my cat looks like baby yoda and i look over and sure enough pic.twitter.com/lAMfGbetF0
*:*: (@BLOODTHRSTYXBBY)
December 8, 2019
this is my boyfriends kitty parmesan hehe:) she has yet to be vaccinated/chipped/spayed, so if you have any reccomendarions on places to go to do that in phx az, pls leave them below! pic.twitter.com/SC7liOkZQ4
*:*: (@BLOODTHRSTYXBBY)
December 9, 2019
My cat looks like Jabba pic.twitter.com/I3mq6eDriD
Astrid (@AstridIArias)
December 10, 2019
Baby Yoda Cat, meet Baby Vador Cat. pic.twitter.com/EKdCikG1y1
StormHare's Evolution (@FuriousHare)
December 12, 2019
December 9, 2019
Lmao my cat looks like baby Yoda too pic.twitter.com/wSCaTMZ16p
mic(hell)e (@vxzquez)
December 10, 2019
my own personal baby yoda pic.twitter.com/Ol9GNwcVlX
jenn (@jenkneefurr_)
December 9, 2019
[via
TIME
, images via
IMDb
]