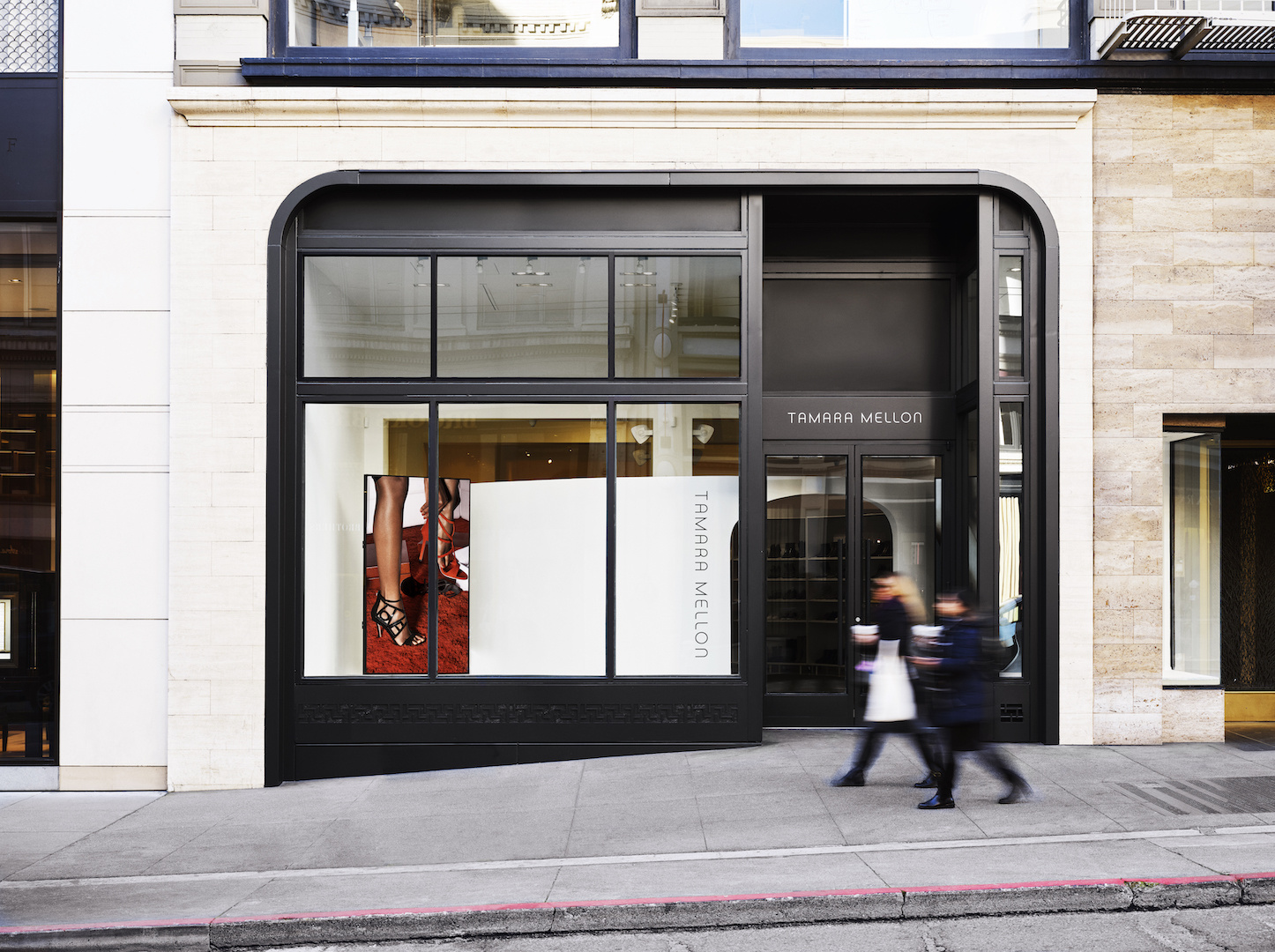 In our personal opinion, shoe designer Tamara Mellon's eponymous, post-Jimmy Choo collection is way chicer than Choo's shoes have ever beenso we're stoked to welcome Mellon's third U.S. store, in Union Square.
Plus, buzzy denim and essentials brand AYR has arrived on Fillmore Street; The Assembly is hosting a warehouse sale of women-owned businesses; and more Bay Area style news.
---
Tamara Mellon steps out with a San Francisco store.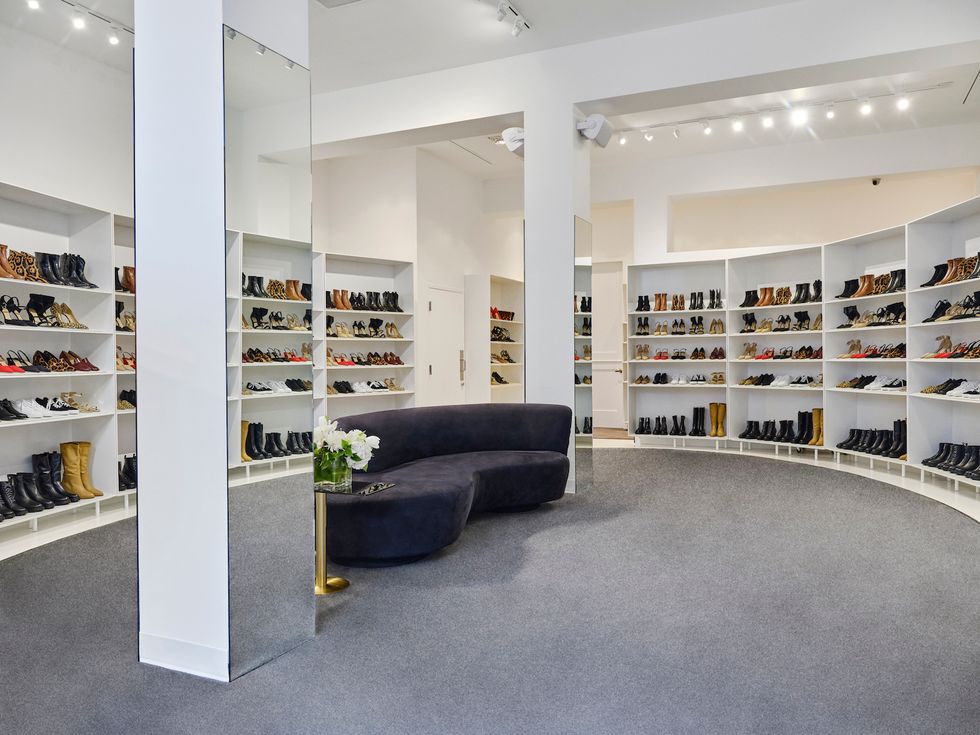 Union Square is now home to storefront number-three for Tamara Mellon's almost four-year-old namesake luxury footwear brand (L.A. and NYC are older siblings). The Insta-ready store is literally filled with walls of shoes, refreshed on the regular thanks to weekly product drops. The seriously shop-able space is designed to mirror Mellon's personal shoe closet. (You just know the Jimmy Choo co-founder and fashion boss has one damn fine collection.) Plus, because of her longstanding relationships with family-run factories in Italy, TM's pumps, sandals, sneakers, flats, and handbags are without the crazy markups that usually come with designer bootie. Still, they are investment pieces. Prices range from $385 for kidskin leather pumps (swoon) to $695 for chic mid-calf suede boots. We love that each purchase comes with two-year complimentary cobbler service. // 245 Post St. (Union Square), tamaramellon.com
The makings of a timeless wardrobe await at AYR, Pac Height's newest resident.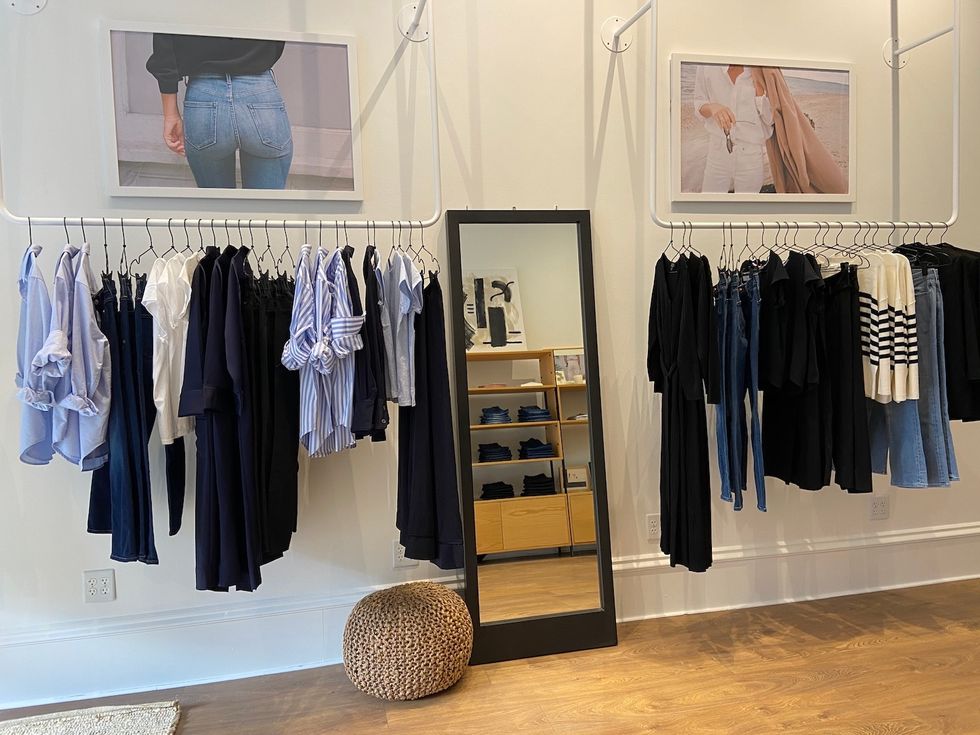 Hello, AYR (pronounced like "air")! We're so excited you decided to open a boutique in SF. Your cool and "all year-round" (get it?) essentials are pitch-perfect for us Northern-California folkand we're hella into your brand's commitment to making high-quality, low-maintenance pieces designed for heavy wardrobe rotation. AYR denim, tees, outerwear, and button-ups consistently score raves from many of the ladies whose style we admirethink Emma Stone, Mandy Moore, and Laura Dernand it doesn't hurt that Vogue called the jeans "a gift from the denim gods." The store itselflocated in the former Superga spot on Fillmoreis bright, minimalist, and easy to shop. A few of the pieces that caught our eye? The Supercool ($65), the Lil Dude ($245) and the Robe ($595), a piece that broke the Internet a few years back. // 2326 Fillmore St. (Pacific Heights), ayr.com
Assemble your squad and shop a women-owned warehouse sale on Saturday.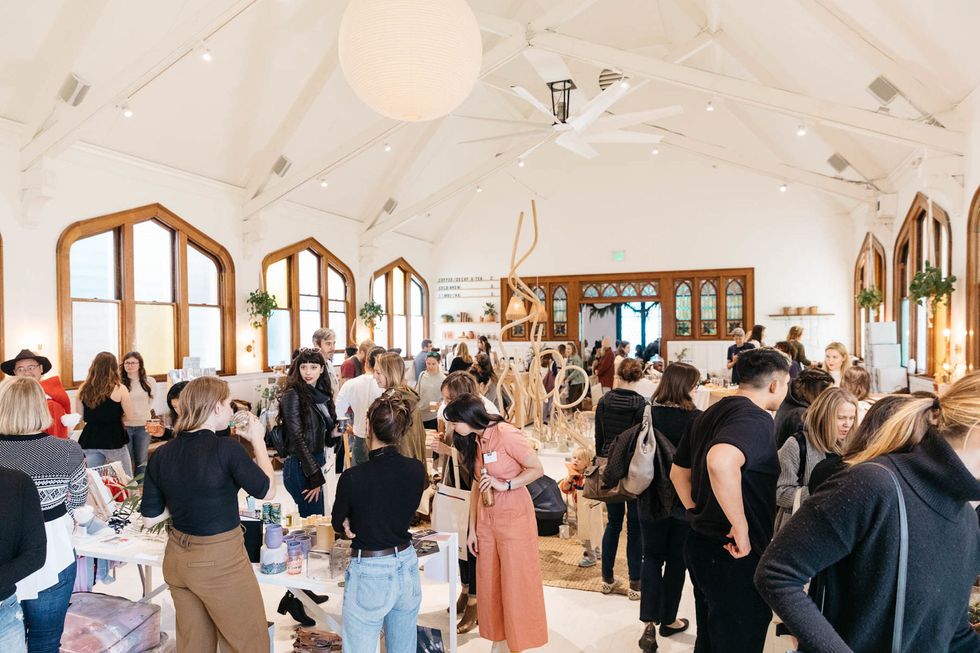 If scoring fashion treasure from women-owned Bay Area brands at, ahem, up to 80 percent off sounds like a plan, make it your mission to get to The Assembly on Saturday, February 22nd. Deep discounts come courtesy of these local labels and retailers: Ali Golden, Bells & Becks, Frances Austen, Gravel & Gold, Jenny Pennywood, Kin Label, Le Point, Micaela Greg, Modern Citizen, and Voyager Shop. The event is free from noon to 3pm, but those with the eye of the tiger and/or type-A shopping genes may want to cough up $10 for early access, giving you first dibs from 10am to noon (sign up here). We suggest wearing comfy shoes and your best game face. // 449 14th St. (Mission), theassembly.com
How to beat the February blues? Cozy up in Pantone's Color of the Year.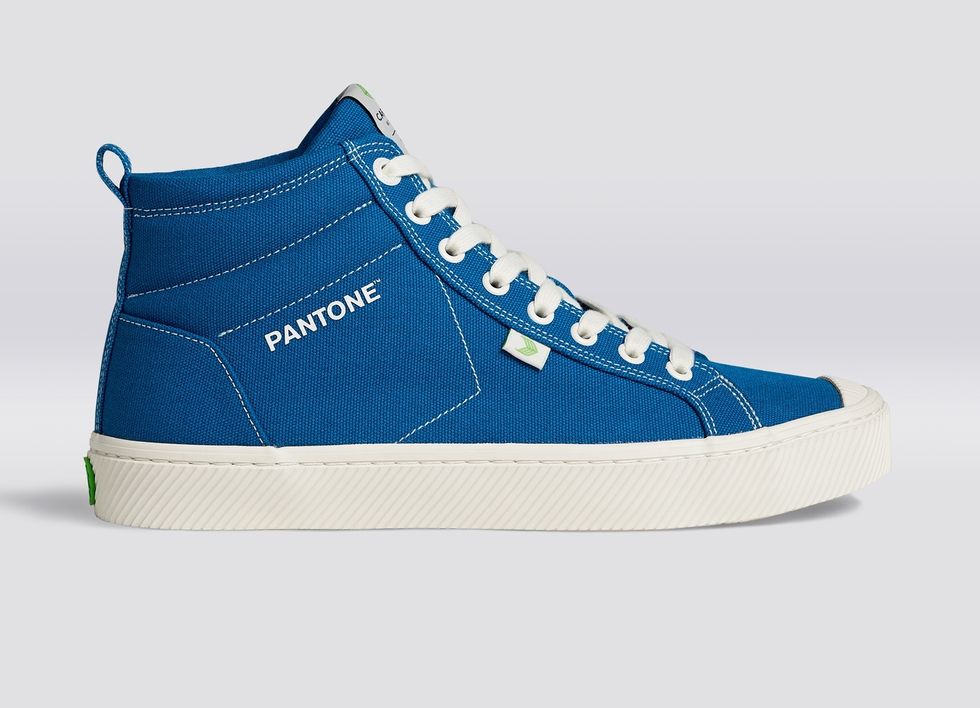 We're totally feeling blue and you should too. Pourquoi? 1. Because we really can't think of anyone (ever) who doesn't look good in the hue. 2. According to the Pantone Color Institute, Classic Blueits pick for 2020 Color of the Yearis a "shade reminiscent of the sky at dusk and anticipates what's going to happen next." But it's not just the rich and vibrant Classic Blue that has caught our eye: We're also into baby blue, which we've noticed popping up on shelves and social feeds everywhere. Here are a few brilliant blue baes to add to your cart and electrify your wardrobe: contrast stitch sweater ($198) from DH New York; Saylor's Mel dress ($253); Amavii Vega sunglasses ($225), Ammara's Carson shirt ($275); and Cariuma x Pantone Classic Blue OCA high-tops ($98).