Were away until January 6, but were reposting some of our favorite pieces from 2019. Enjoy your holiday!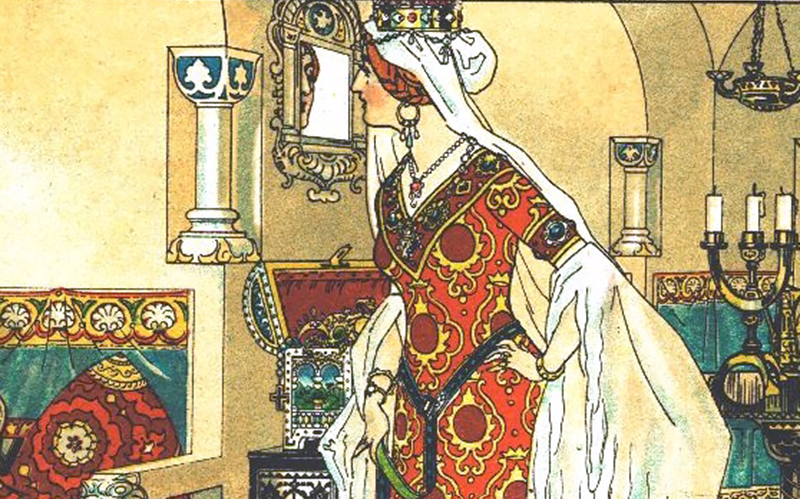 The stepmother swings like a light bulb back and forth, causing the mother who is not there to glow. That is her job.
I am a mother, a stepmother, and a step-stepmother because I am my husbands third wife and he has daughters from his first marriage and a daughter from his second. And I am a mother-mother to our two sons. This isnt one of your fairy tales, my husband once said to me during an argument. He didnt mean Disney, he meant Grimm. He meant I was stowing myself in the body of a fairy-tale stepmother and setting sail.
When all my husbands daughters are in our house at once, I grow very small. The weight of those girls who are not mine tilts the house and slides me toward the door. The weight of my sons slides me back in. Up and down goes this seesaw. My husband takes no turns. He grows weightless and blurry.
On weekends, my seventeen-year-old stepdaughter comes out of her bedroom in the early afternoon in a thick white robe. She moves slowly, like a gathering cloud. My sons worship her. She is soft and kind, and they scramble all over her body like mice. Play with us, they beg. She yawns. Shuffles into the bathroom. They wait by the door. Often she is in there for a long, long time. Her name is Eve, like the first woman on earth.
I love my stepdaughter, but I dont love being a stepmother. Its grim work. If we stood side by side, Eve and I, and looked into the mirror, it wouldnt be our reflections staring back at us. It would be something wild and cruel. A discarded mother skin. A punishment for loving what doesnt belong to you.