Aesthetically beautiful and unbelievably exciting, the Limestone Coast is the perfect example of why SA is the greatest state. With natural wonders, magnificent coastlines and pretty-as-a-picture vines peppered throughout the whole region, it's the ideal holiday destination for solo travellers, couples and fam-bams. 
Here at Adelady, we're basically Limestone Coast locals now and we feel like we know our way around the region like the back of our hands. So, let us be your tour guide and show you this fabulous holiday spot! 
Billy Bob's 4WD Experience 
Meet Billy, or Bill, or Billy Bob — regardless of what you want to call him, he's a ripper of a bloke! Bill started his 4WD experiences after falling in love with Robe's stunning coastline, and he quickly realised there was a hole in the tourism market for chauffeured tours along the coast. He knows the region better than anyone and he can take you to all the secret spots that you can't (or are too scared to) reach in a normal car. He'll also tailor the tour to your needs. "I like to chat to my customers on the phone first and find out what they want. If they're young and up for a thrill, I'll take them on a wild 4WD adventure though the sand dunes taking them to all the crazy hot spots. If they're older and less mobile, I'll take it easy and show them to the best locations to stop and take photos of Robe's famous landmarks. My guests can even choose to get out of the car and I can leave them in an idyllic beach location for an hour or so to enjoy the serenity. It's completely up to them", says Bill. If you prefer to venture into wine country, Bill can do that too. Just give him a call, he's a good egg!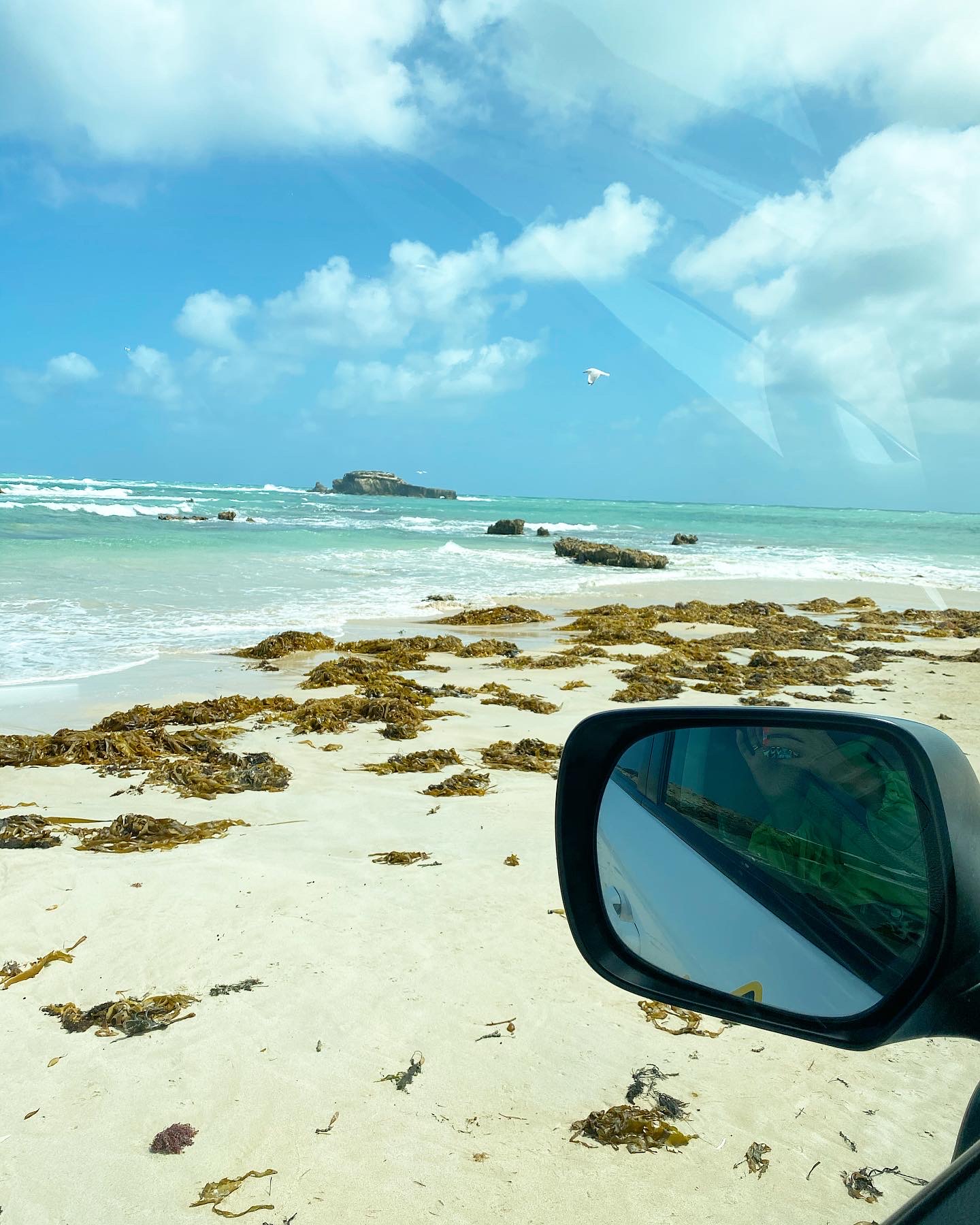 Adventurous Spoon
Whether you're basing yourself in Robe or just  travelling through, the Adventurous Spoon is a must. Serving up amazingly fresh brekky and lunch as well as coffee and brekky daiquiris, it's all shades of yum! On the menu are all the cafe faves, like smashed avo on toast, but they also have some unusual delights too that's constantly changing with the seasons. With indoor and outdoor dining, you'll feel right at home to bring the kids. Believe me, mine ran a muck and owner Steph made us feel so welcome. 
Echo Farm
What a gorgeous gem! Echo Farm is the trifecta. It's an animal farm, a museum and now the perfect venue for a high tea or scones with jam and cream on the balcony.  You can feed the animals… chickens, donkeys, goats, cows and sheep and they're all super friendly. Make sure you say hi to Tony the donkey for us, he's a legend. Echo Farm is the ideal place to spend an afternoon reconnecting with nature and you can either wander around at your own leisure or book a personal tour of the 1940s property and museum. 
Pipers of Penola
On the doorstep of the Coonawarra in a pretty little town called Penola, which is where you'll find Pipers of Penola. Run by Simon and Erika Bowden (husband and wife duo), this up market and fine dining restaurant located in an old chapel is open for dinner most nights — the chef is so passionate about food and uses fresh local produce where possible. Trust us, you can't visit this fab wine region without trying one of the Coonawarra Cab Savs that they're famous for. 
Snorkelling at Piccaninnie Ponds With Dive Experience Mount Gambier 
We consider ourselves sinkhole experts! We've snorkelled Kilsby Sinkhole and drank their amazing Sink Hole Gin. We've taken our families to the magnificent Umpherston Sinkhole and now we can say we've ticked another sinkhole off our bucket list. 
Piccaninnie Ponds is a popular site for both snorkelling and cave diving. But you need a license to cave dive so we booked the awesome Darren from Dive Experience Mount Gambier and he took us on a wild snorkelling adventure through the Piccaninnie freshwater wetlands. From above, it looks like regular wetlands but as soon as Darren takes your hand and you see underwater for the first time, it's like a whole other world! No need to be nervous either as Darren takes great care of you the whole time. You'll be decked out in wetsuits, gloves, flippers and snorkel and underwater, the visibility is excellent and may exceed 40 metres! 
Bellwether Wines
An oasis in the middle of the Coonawarra, Bellwether wines have it ALL! Glamping, intimate dining experiences and a cellar door, all on one massive property. You can book a private multi-course progressive dining experience matched with Bellwether wines with your own private chef! Solo travellers are welcome to join the chef's table but you can also book a table of ten of your nearest and dearest. As part of your stay (whether it's for a day or a holiday), you should grab one of their amazing grazing boards. It's nothing like you've seen before. Their lovely Produce Chef puts together a platter full of local cheeses, fruits, grains and meats. It's the prettiest grazing board we have ever seen… and eaten. 
Delgattie Estate 
Step inside Mount Gambier's most sophisticated luxury hotel, Delgattie Estate. 
With enchanting garden views, a dining hall and a billiard room with Parisian chandeliers throughout, this 120-year-old property has had the most magnificent restoration and now offers luxury accommodation and the perfect event space. 
Like a scene from Downton Abbey, you'll feel as though you've been taken back in time to the early 1900s — the only thing missing is your ball gown! 
The opulent hallway leads to three charming, elegantly decorated, private guest suites which overlook their gorgeous gardens and just like Ed Sheeran sang, you really can watch the sunsets over the castle on the hill. 
With spectacular ensuites and a sitting room in each (complete with tea, coffee and a mini bar to-die-for), you won't want to leave. And you don't have to because you can arrange breakfast to be served to your suite, or venture out of your room to enjoy brekky in the Bankside dining room (named after the property's original name).
If you're feeling extra indulgent, you can book the entire estate all to yourself — with your family and friends, of course! 
The gorgeous lawn areas are ideal for wedding ceremonies, and for a bigger reception Commodore On The Park next door features 52 rooms and suites, and can host functions for up to 200 guests. The Commodore restaurant is brilliant and so convenient if you're staying at Delgattie or Commodore on The Park! 
So there you go, start planning your next holiday in our great state and put the Limestone Coast and Coonawarra Wine Region at the top of your regional hit list.
Hayley x
The post The Limestone Coast and Coonawarra's greatest hits! appeared first on Adelady.