Have you got big weekend plans? We've got two family birthdays

this weekend, so we're going to be celebrating up a storm! Also, the weather is supposed to be fantastic, so Bob and I are going to get out in the yard and plant some flowers


. I've found that the weather has had such a significant impact on my psyche lately! Have you noticed that too? I guess it has something to do with being stuck inside so much of the time. That said, I feel like I have so much to be thankful for, don't you?
I've come to really love pulling together these weekend posts for y'all! It's so fun for me to talk about whatever I want, with no particular topic or agenda. I hope you enjoy them, find them fun and light to read, and also somewhat helpful!
Thank you for hanging here with me. xoxo
Quarantine & the Generations
There was a great interview with Dr. Marc Agronin, a geriatric psychiatrist and the author of The End of Old Age: Living a Longer, More Purposeful Life in Monday's Wall Street Journal. He said right now he's hearing from clients and their families (ages 30-80+) who are scared. He said they're afraid of losing something: be it their lives, their livelihoods, or just the simple pleasures of daily life. But while fear is the common denominator, he's been astounded that the differences within the generations are so pronounced in terms of how they view this pandemic. This can cause problems.
"Under stress, we make mental calculations and consideration based on our own mindsets, as if everyone thinks the same way. Under stress, we tend to speak to and not with each other…The resulting misunderstandings limit how much emotional support we can give and receive from others, only increasing our psychological stress."
It was an important reminder to do a better job of listening to my kids, my parents, and my friends when they share their fears, needs, and thoughts about this time. What they communicate will help me better support and encourage them.
"If we can do that, we can go a long way toward relieving so much of the intense stress and tension that we are all feeling in a time of lockdowns and illness."
I FaceTimed with my parents this week and was struck by how much better we connected over FaceTime than during a regular phone call. With facial expressions and body language, it was so much easier to really listen to them and to understand how they were feeling.
I'd love to hear your thoughts on this! Leave me a comment and let me know how (or even if) your communication across generational lines has evolved during this time.
Need Mother's Day Gift Ideas?
Most years about this time, I put out a Mother's Day Gift Guide. But this year I don't know what happened. I just wasn't feeling it. There was just too much heaviness on my heart. The same thing happened with my Graduation Gift Guide!
I didn't want to leave y'all high and dry, though, so in last weekend's post, I shared some great graduation gift ideas. Click HERE to check them out. (BTW, another thing in that post that got a fantastic response was the designer knockoff facemasks

! (They were pretty fun, I must say!) If you missed them the first time around, you can check them out HERE.)
It's not a complete gift guide, but I have been hard at work gathering some good ideas for Mother's Day!




KATE SPADE | Wouldn't this happy plaid recipe book ($34,95) make a great gift for mom? Ask her to fill it with the family faves and pass it down. Or pair it with this matching plaid recipe box ($31.95) for a really special gift. Shop the complete Kate Spade Mother's Day Gift Guide HERE.


I don't know about you, but I'm trying to do my part to support small businesses (especially women-owned) right now! That makes Etsy the perfect place to shop for truly unique Mother's Day gifts.
Monogrammed Waffle Weave Robe | Earrings | Lip Gloss (#765 Ultradior)

On Friday, I shared this darling waffle weave robe on my Instagram! It's one size fits all, available in loads of colors, with lots of thread options for the monogram. It's from an Etsy Shop I love called Gifts for the Girls. If you've got a daughter getting married soon and you're looking for bridesmaid gifts, sorority gifts, or gifts for your gal pals, this is the shop for you!
Here are some of my other favorite Etsy shops:

A Mother's Day Giveaway!
When I was growing up, my mom always told me to care for my lips because everyone looks at them when you're talking. "No one wants to look at dry, peeling lips!"
Hahaha! Back then, all we had was thick and waxy classic Chapstick, and I hated how it felt! Thankfully, now we have City Beauty's awesome lip plumping glosses and matte lipsticks!
I've partnered with my friends at City Beauty for a Mother's Day giveaway! One lucky Empty Nest Blessed reader will win one City Lips Clear (I use it as a serum for my lips at night!), along with one City Lips colored gloss and one matte lipstick of her choice! To enter, go to the bottom of this post and complete as many of the tasks as you want to earn entries. If you've already completed one of the tasks (say, you're already following me on Instagram, for example), you can still click that item to collect an entry. The contest runs until Friday, May 1, at noon. The winner will be announced in next weekend's post!
In the meantime, be sure you take advantage of the 25% SITEWIDE EXCLUSIVE discount just for Empty Nest Blessed readers at the City Beauty site! Click through with THIS link and use the promo code EMPTYNESTBLESSED at checkout to get the discount.
Sephora's Spring Sale is open to the public! Take 15% off your entire purchase with code SPRINGSAVE. Makeup rarely goes on sale and especially higher-end makeup! I've been feeling a little stuck-in-a-rut with my makeup lately, so I think I'm going to take advantage of this sale to try a few new items!
Hoola Matte Bronzer – In the winter, I usually use a Clinique's Chubby Stick Sculpting Contour to contour under my cheekbones, but in the summer, I'd like to switch to a powdery formula. This is the bronzer my makeup artist friend Bebe swears by! She says to use it under my cheekbones to make them look more pronounced, as well as along just under the jawline at the very top of the neck to minimize the appearance of any loose skin or double chin action. I'm all for that!


Isle of Paradise Self Tanning Drops – I love a good self-tan in the summer! For years I've added a few drops of Clarins Radiance-Plus Golden Glow Booster (99.8% natural) to my sunscreen for a little glow all over my body, but I've always been afraid it would be a little too dark for my face. But everyone seems to swear by this similar product for the face! You add a few drops to your daily moisturizer for an easy, consistent dose of faux sunshine! I ordered the "light" shade since I'm fair-skinned.


Chambray Ruffle Hem Popover Dress (25% off with code FLOWERS) | Block Heel Sandals | "Taco" Clutch Handbag | Gold Disk & Raffia Hoop Earrings

Best Weekend Sales
Brands are doing what they can right now to make shopping online safe, easy, and convenient. They're also trying to keep their customers loyal by offering amazing discounts!

Thank you for shopping with my links! It means so much to me! Blogs like mine are small businesses, and visiting EmptyNestBlessed.com and shopping with the links I share supports my small business. I'm so grateful to you for supporting Empty Nest Blessed, sharing it with your friends, and enabling me to do this job I love.

BANANA REPUBLIC | 40% off sitewide + extra 60% off sale styles + extra 20% off shoes & dresses. I'm snagging these high-waisted 6″ shorts this weekend!
BODEN | 15% off SITEWIDE (exclusions apply) + free shipping/returns.
The Live Well, Love Lots, Laugh More tee I own and wore on my Instagram this week is only $26.60 right now!
CABANA LIFE | Take 15% off SITEWIDE in their "Protect Us" sale with code PROTECTUS. The brand is donating 2% of sales to GetUsPPE.org to provide protection for health heroes. I love Cabana Life for their colorful designs and UPF 50+ fabrics. I'm excited to announce that I am partnering with them on Melanoma Monday (Monday, May 4) to talk about the importance of sun protection! As someone with an autoimmune disease that's triggered by UV rays, sun protection has always been a huge deal for me. Watch for a blog post and accompanying social media posts where I'll be sharing my story.

Here's what I just ordered:

LOFT | 50% off entire purchase with code CYBERSPRING.
NORDSTROM | The Better Together Sale! They're offering incredible deals on some of their best-selling in-house brands like Halogen and Caslon! Check out the deals in their Mother's Day Shop HERE.
NORDSTROM RACK | Great deals – especially for mom!
SOMA |  Up to 50% off bras, sleepwear, and apparel
Have a great weekend, sweet friends!
Blessings,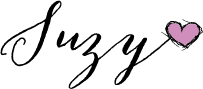 The post What's Up, Weekend? | All the Good Stuff to Know + Best Weekend Sales appeared first on Empty Nest Blessed.