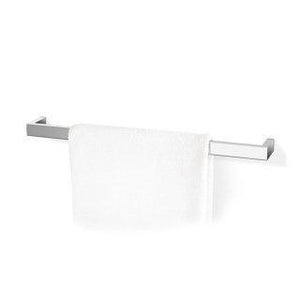 Zack 40035 Linea Wall Mounted Towel Hook Rail, 10.43-Inch by 1.97-Inch, High Glossy Finish
Regular price $100.28 $71.12 Sale
Brand: Zack
Color: Silver Metallic
Features:
German Design
Hardware included
Drilling or gluing-your choice
Bonding method holds up to 200 lbs.
For Gluing/Bonding you need to order ZK-30003 and ZK-40041 Brackets
Publisher: ZACK
Details: ZACK 40035 LINEA towel hook rail wall mounted. High gloss finish. This LINEA hook rail is a simple approach to an everyday need. The perfect way to hang your bathrobes or towels. Created with a flair for design and a dedication for exceptional quality. For the wall mounting of the LINEA series you have the choice between traditional drilling and progressive adhesive mounting with glue. In order to glue the LINEA polished series you would need to order ZK-30003 and ZK-40041 LINEA high gloss brackets. Hardware included for drilling. The item is gift boxed German design.
EAN: 4034398400353
Package Dimensions: 10.8 x 3.3 x 2.1 inches
Liquid error (sections/product-template line 203): Could not find asset snippets/spreadr-reviews.liquid