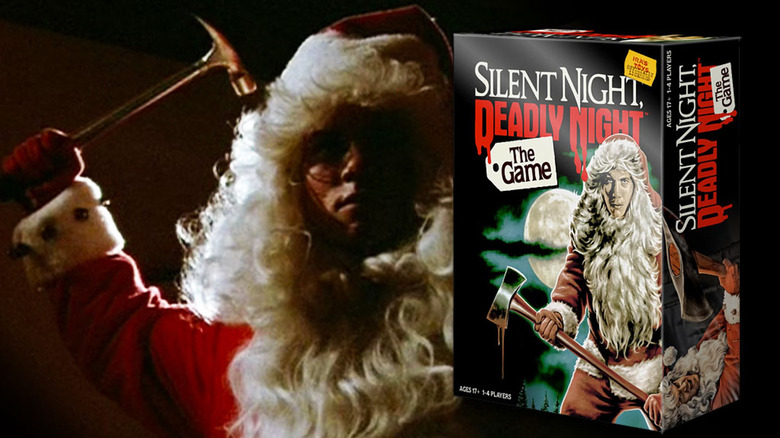 Horror has come to Kickstarter. For the past two months, wedged between the high-profile projects and expensive miniatures games, throwback adaptations of '80s horror films like "Silent Night, Deadly Night" and "My Bloody Valentine" have caught horror fans by surprise. With artwork by Fright-Rags and the participation of the original producers, these projects occupy a rare niche in the world of tabletop: independent games where the license is the most significant selling point.
And the mad scientist behind these games is Anthony Masi, the horror documentarian, producer, and board game designer who brings these titles to life. In his conversation with /Film, Masi described the challenges of turning some of the most beloved '80s horror films into successful board games and his desire to focus on accessibility over modern mechanics. He also explains the origins of Stop the Killer, the horror game series that Masi hopes is just getting started.
From Director To Designer
Masi is a veteran of the horror industry. His career as a horror filmmaker began in 2003 when he helped throw Halloween Returns to Haddonfield, a convention celebrating 25 years of "Halloween" movies. When the footage from that event led to a film highlighting the franchise, Masi soon carved out a niche for himself as a horror documentarian, producing retrospectives on franchises like "Psycho," "Hellraiser," and "Paranormal Activity" films. This work eventually caused him to meet the creators of "Silent Night, Deadly Night," who invited him to join the team.
"I'm producing the remake of 'Silent Night, Deadly Night' with the original executive producers, Scott Schneid and Dennis Whitehead," he explains. For many designers, securing the rights to a project can be difficult; for Masi, it was just a matter of keeping up with the original producers. Schneid was building out the merchandise for the original film -- including a pop-up book where the killer from the original movie jumps out at the reader -- and he asked Masi to explore a board game tie-in.
When the time came to sit down and design the game, Masi drew on an unlikely source of inspiration: his long-standing career as a professional magician. Under the stage name Anthony Asimov, Masi has maintained a successful career in the world of magic, even appearing on a 2016 segment of "Penn & Teller: Fool Us." "In magic, say I want to make something disappear," Masi explains. "I have to start with the end result." By taking this same approach to board game design, Masi started with the endgame experience of his players and built both the mechanics and the narrative elements backward from the finish.
As he launched his new venture, Masi also taught himself the theory of play. While he approached board game design as a relative outsider -- he readily admits he had not played many games in recent years -- he immersed himself in YouTube videos and books on game design. Throughout the process, he remained rooted in the desire to create the best childhood game you never had. "I wanted to create a game that felt like it came out in 1984," he explains. "We also want people to learn it quickly. We want to establish a new holiday tradition -- you want to play this game on Christmas."
Building A Rules Light Horror Game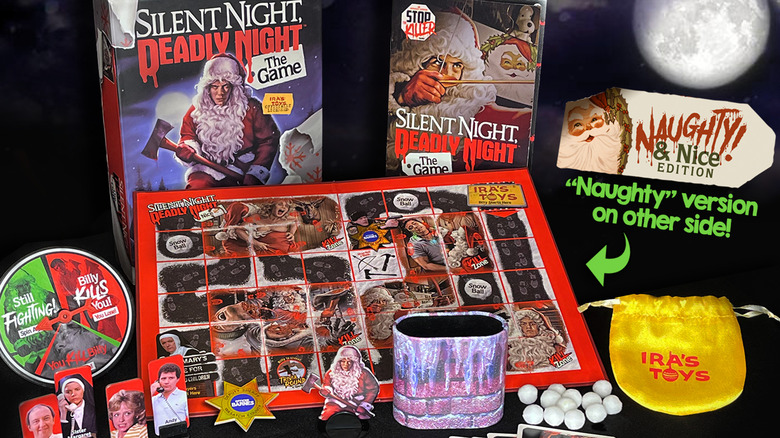 Some of Masi's favorite mechanics came directly from the partnership with the original "Silent Night, Deadly Night" producers. "Scott [Schneid] made a comment one day that generated a whole new game piece and a whole new way to protect yourself from getting killed by Billy," he says, adding that the game comes with a spinner that determines the final conflict between the players and Billy. While that might not be the most popular concept to dedicated gamers, Masi sees that as true to his original vision for the project. "In 1984, you'd get a friggin' killer spinner in your box if you bought 'Silent Night, Deadly Night.'"
The success of "Silent Night, Deadly Night" on Kickstarter also led to the creation of Stop the Killer, the series of similar games developed by Masi and his partners at Fright-Rags. The designer envisions each of the games in the Stop the Killer series -- which includes the recently funded "My Bloody Valentine" -- as variations on a single set of mechanics. "The idea was to create a line of familiar games that play more-or-less the same way, rebranded with your favorite franchise," he explains. Once players understand how one game is played, they can quickly move between the plethora of titles and holidays the horror genre offers.
Creating A Collectible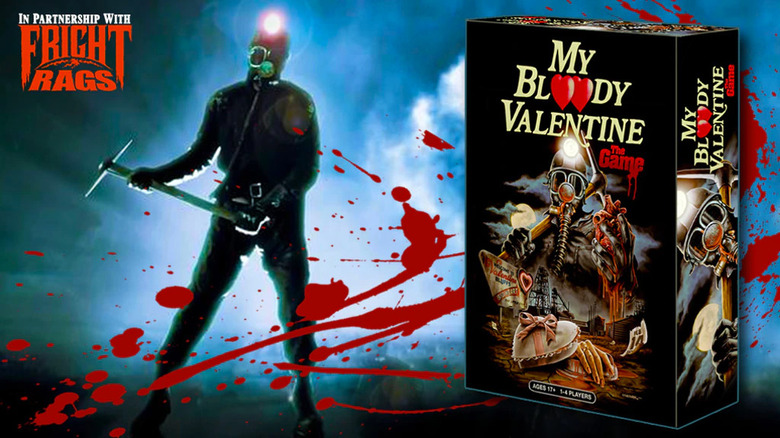 As Stop the Killer establishes its niche within the board game world, Masi hopes that the company will be able to push the brand in new directions. This includes developing adaptations with Fright-Rags that might require a whole new set of mechanics. Masi currently has his sights set on "Terror Train," Roger Spottiswoode's 1980 slasher that featured Jamie Lee Curtis (and a notable cameo from fellow magician David Copperfield). "I have an idea about how to execute that game," Masi says, "and so I am just starting to talk to Fright-Rags about creating another kind of game, maybe create a different series that's only card-based."
Masi hopes his throwback mechanics will resonate with horror fans. He is also quick to praise Fright-Rags for turning each game into a unique collectible. What they're doing for the artwork is incredible," Masi adds, noting that each game includes "four to five" original illustrations from the Fright-Rags team. That makes each game a must-own for film fans, especially since the team does not expect to mass-produce this for retail anytime soon. "For 30 bucks, you can buy a t-shirt that has one of those illustrations, or you can buy the board game and play it every year."
And while the potential for the Stop the Killer series is limited only by the imagination of horror fans, Masi does hope to pivot into original content in the future. "I've made a lot of money and created a strong presence by creating projects that exploit other people's properties," Masi admits. So as he continues to build the relationship with his manufacturer and fine-tune his approach to Kickstarter, he hopes there will be space for original games in the mix. "We can establish our presence with these Stop the Killer games and then begin to create some other unique, more modern takes on horror games."
Read this next: The 95 Best Horror Movies Ever
The post Anthony Masi Wants To Make The Horror Board Games You Never Had Growing Up [Interview] appeared first on /Film.