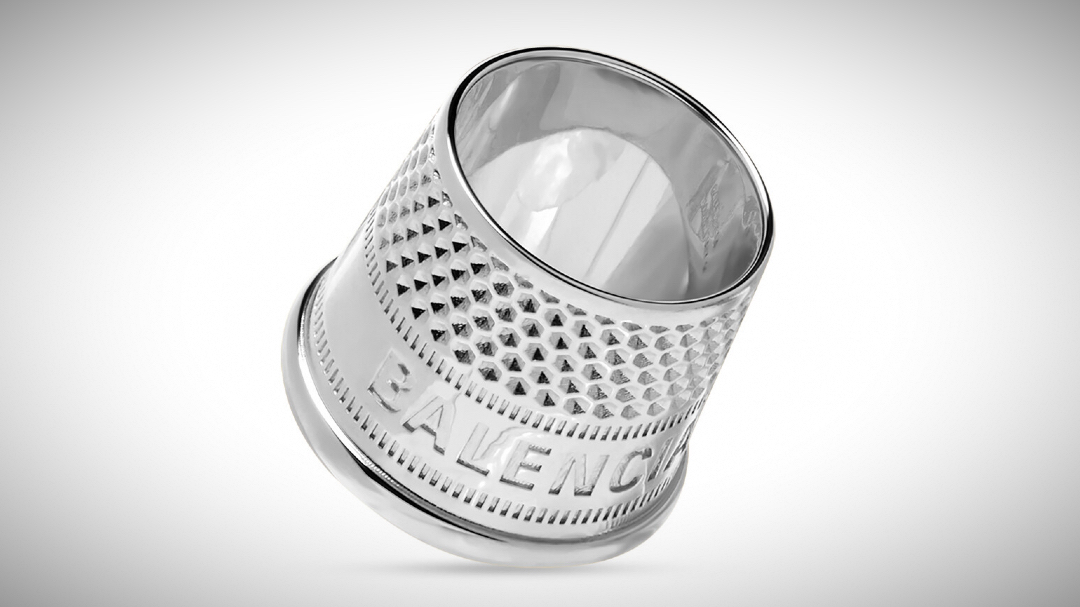 Image via Balenciaga
Balenciaga has always been at the forefront of fun and wacky designs. From its recent Crocs tote bag to its US$2,000 shopping bag and a potential Lay's collaboration, Balenciaga has rarely shied away from throwing anything and everything out there.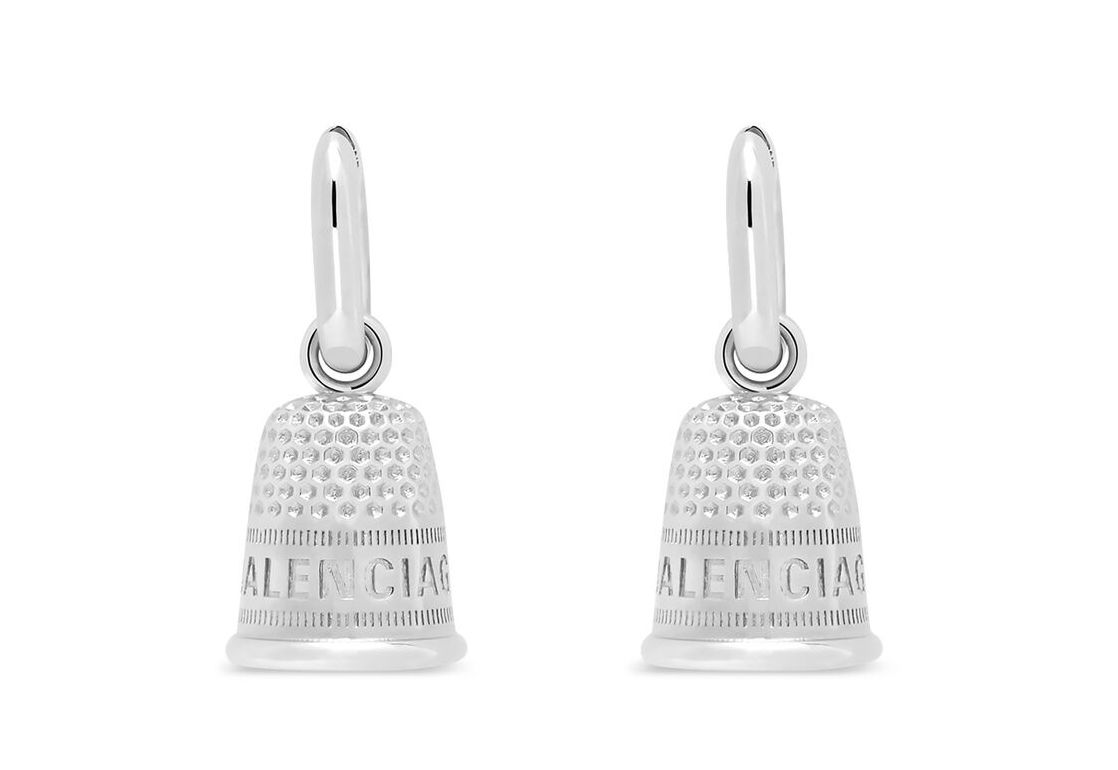 Image via Balenciaga
Now it seeks to make sewing chic with thimble-themed accessories is released. Along with the thimble ring comes the thimble earrings and necklace, all of which range between US$350 to US$550.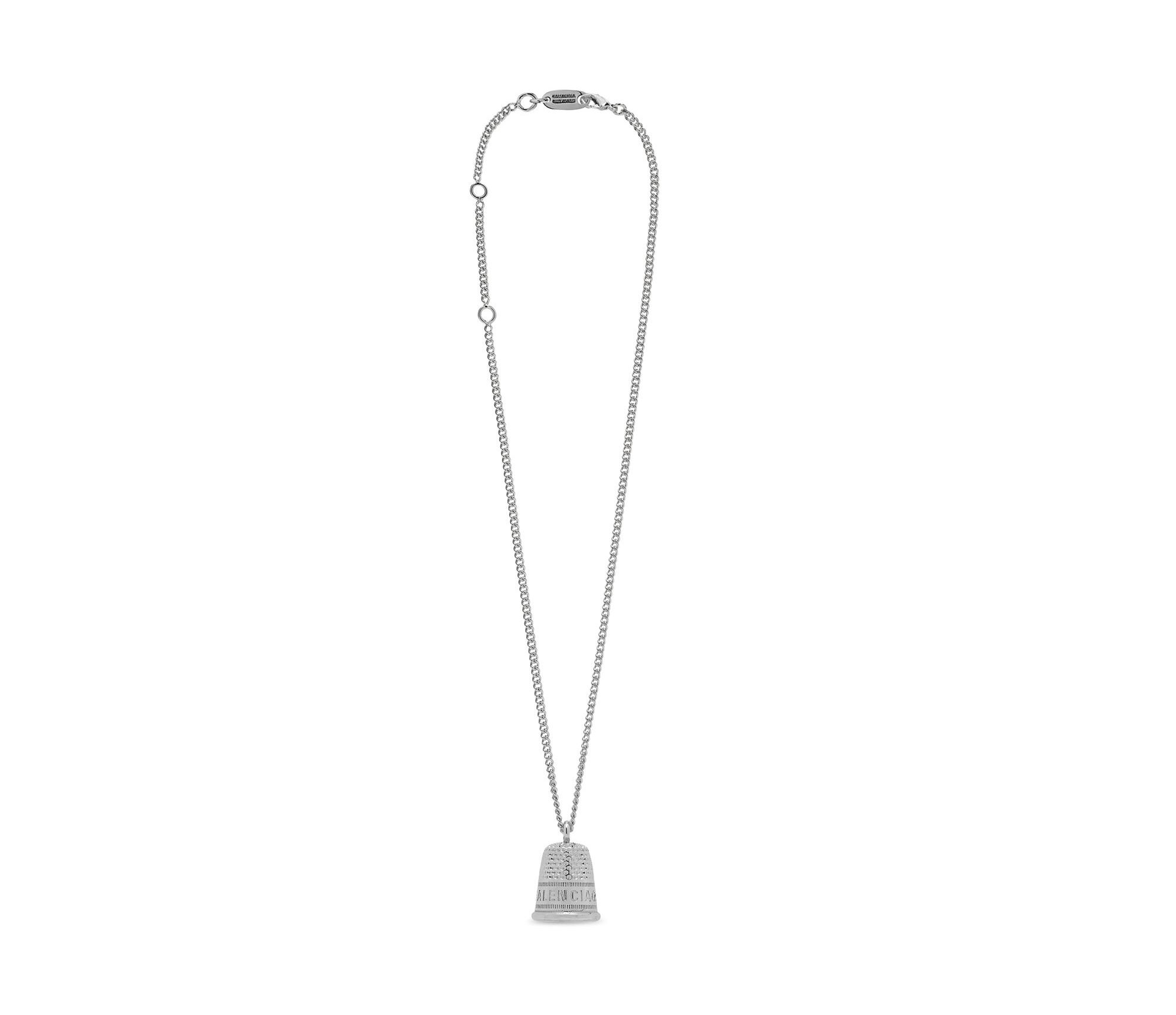 Image via Balenciaga
The simple household object made its mark in pop-culture history by it being a piece in the Monopoly set. Most people associate the thimble with the board game nowadays more than they do with actual sewing, though it's still not clear what truly inspired the new collection. Knowing Balenciaga there never really needs to be an explanation.  
The accessories are made to look like exact and functional replicas of the thimble, with only the Balenciaga logo adorned on them to set them apart from the rest of the sewing kit.  
[via Hypebeast and Balenciaga, cover image via Balenciaga]