We recently flew 6 hours with my 3-year-old. Here are my best tips for flying with toddlers. Although these airplane activities for toddlers will work for kids ages 3+ too! 
In flying with toddlers or any little kids, it's best to try to keep them engaged to prevent them from getting antsy on the seat for long flights. These airplane activities for toddlers such as fun plane games and snacks will help keep them busy and occupied. These are likely to make flying a lot more comfortable for them.
Preparation before flying is essential, This will give you enough time to get the kids ready. Have a look at your flying schedule and plan an itinerary that includes nap and meal time, some screen time and plenty of active activities to keep them engaged!  Remember to factor in their meals and schedules too during flying.
You can use flying with kids as an opportunity to bond with your children. It is not easy flying with toddlers because of all the stuff you need to take along with you. In addition to fun plan activities, you can use flying as a chance to have fun and teach your kids important lessons about flying and safety at the same time, Making flying an enjoyable experience for them will make flying much easier for you too!
These airplane travel activities for toddlers helped keep my son engaged and playing for most of the plane ride! I can happily report no tantrums and minimum screen time was achieved. A win for both mom and kids! Click on the links below to get more information on each product used.
Best Airplane Activities for Toddlers (And Little Kids!)
The Fun 'N' Fly Foldable Travel Tray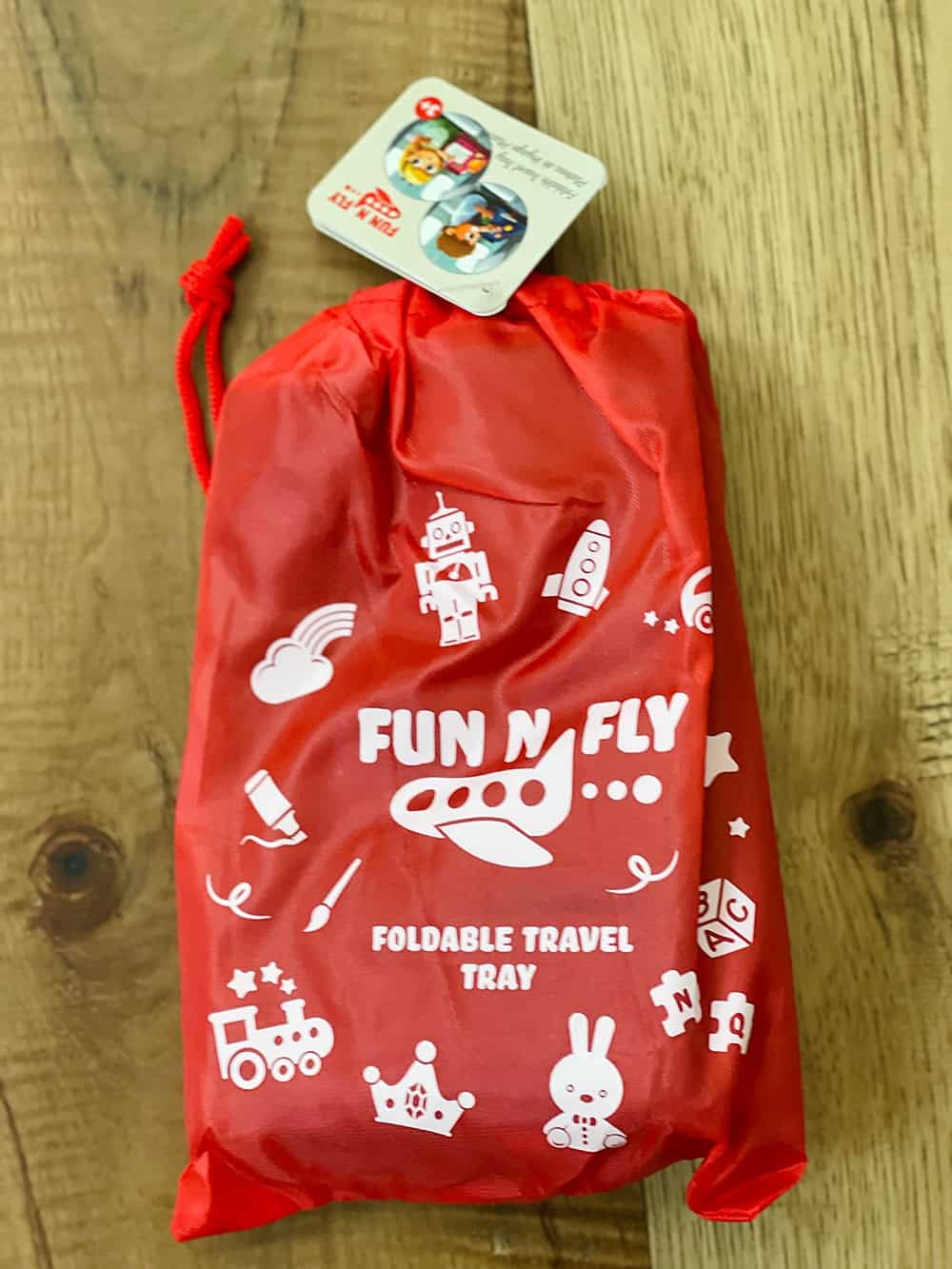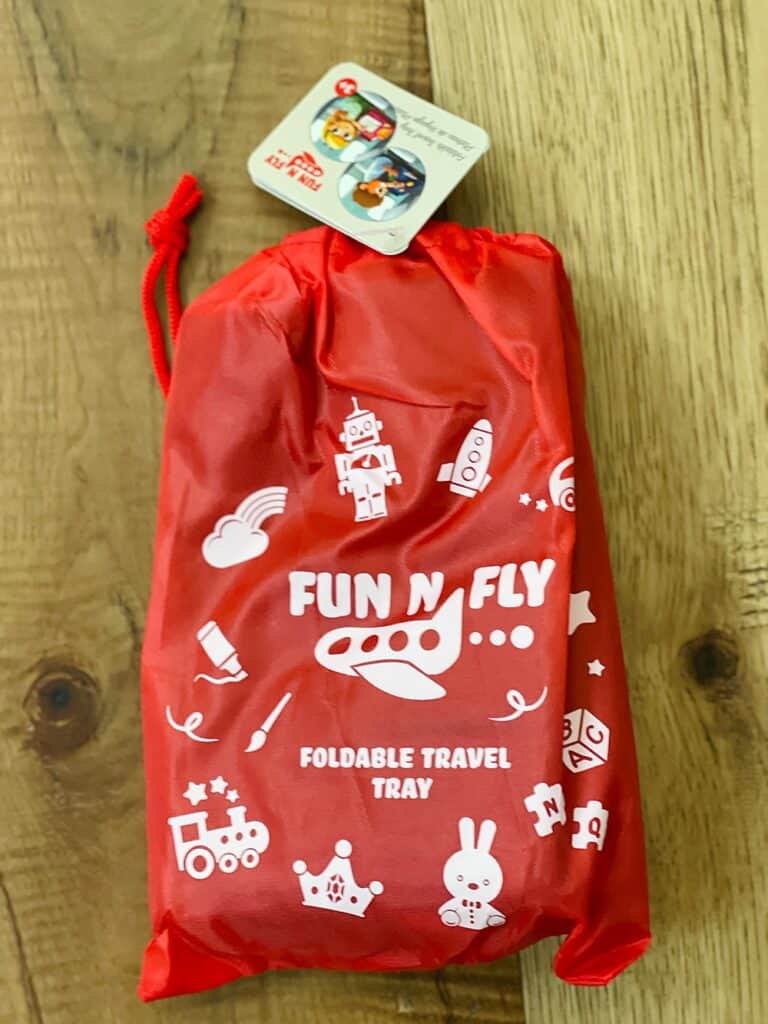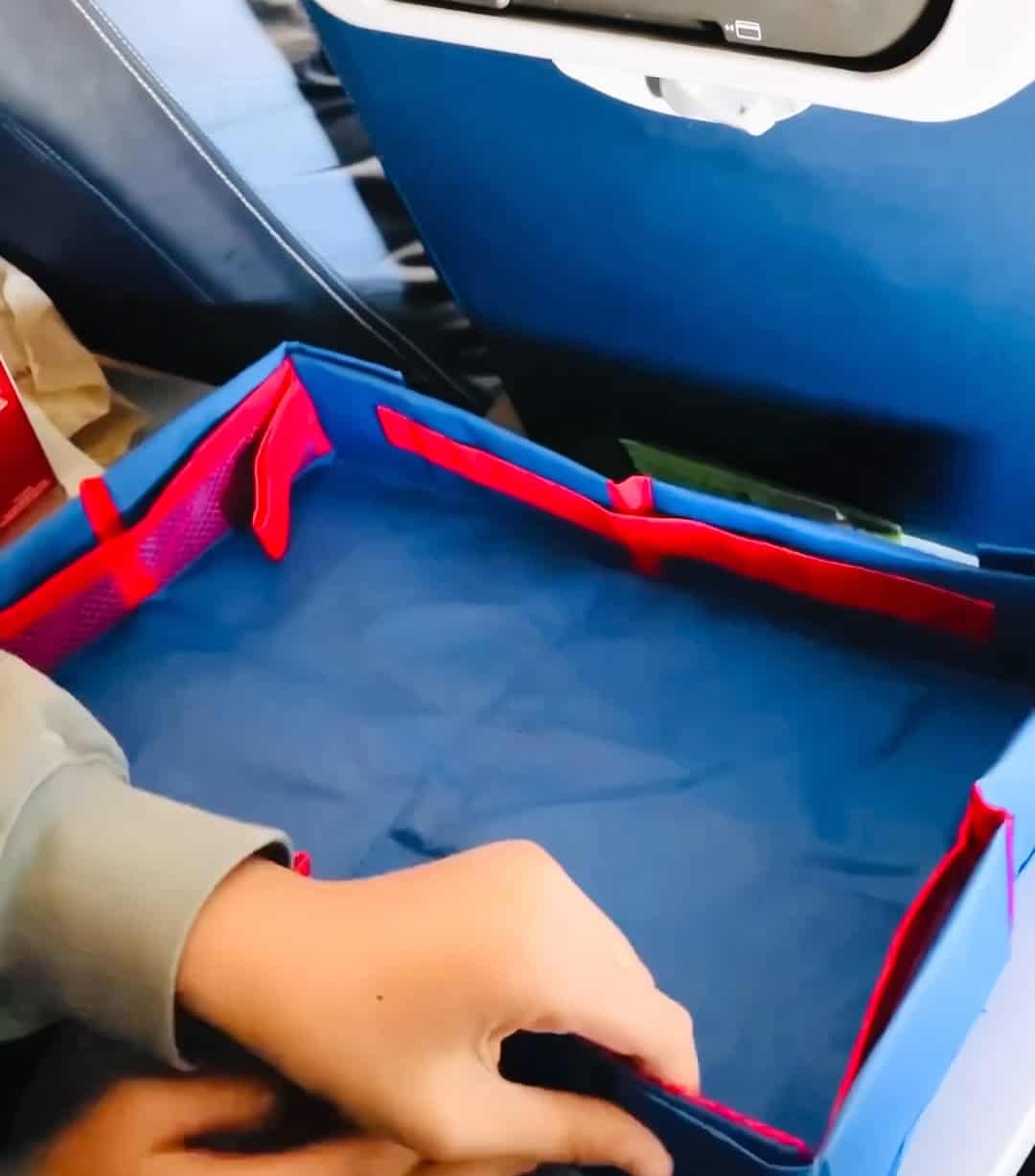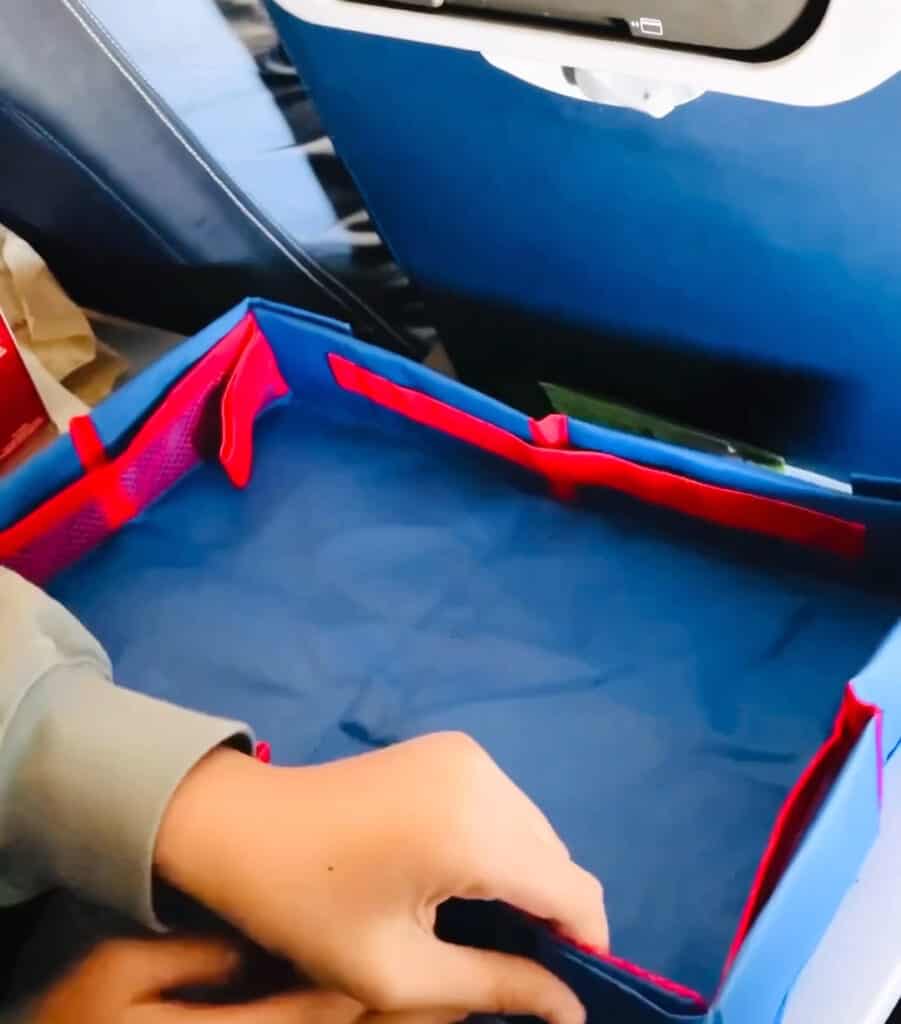 If you get only one thing from this list, this multi-purpose play space for airplane travel is a MUST. It folds and unfolds in seconds, has pockets to hold toys, a cup holder to keep drinks safe and secure, and can fit most standard airline tray tables. Everything wipes down and is washable. What I love is that it keeps all those tiny little pieces, food, etc. from spilling over. If you've ever traveled with toddlers or little ones, you'll know you'll often feel like you need an excavator to dig through all the debris they fling around the seats! I also love this tray for our travel restaurant and hotel use! It's been a lifesaver to unpack it easily while eating meals out and at the hotel if I need to set up a quiet activity. 
Froot Loop Threading Necklaces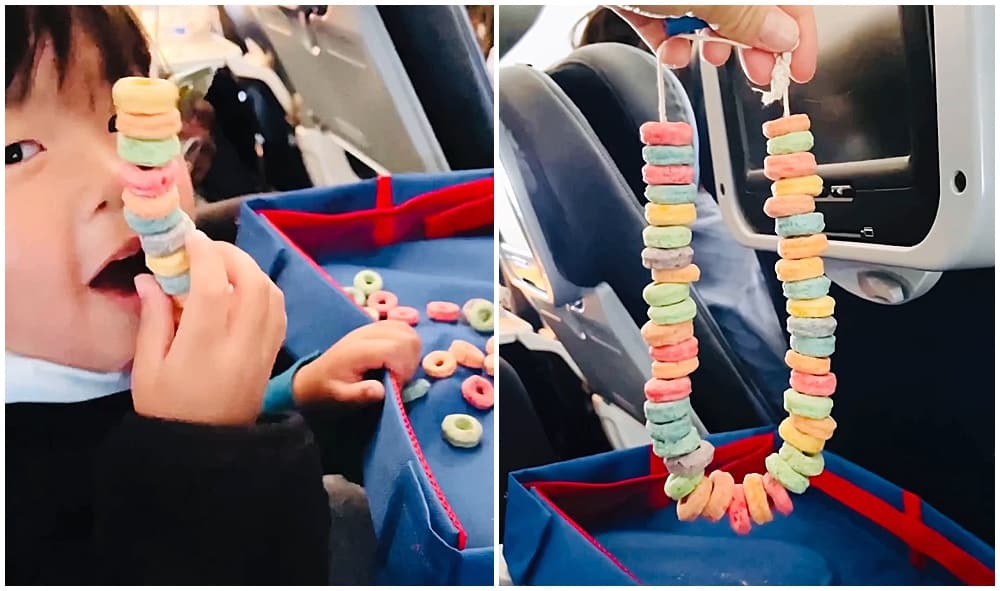 This fun travel snack activity came straight from my friend Susie Busy Toddler who is a genius with all things toddler activities so make sure to head to her post to get all the details.
Gobe Snack Spinner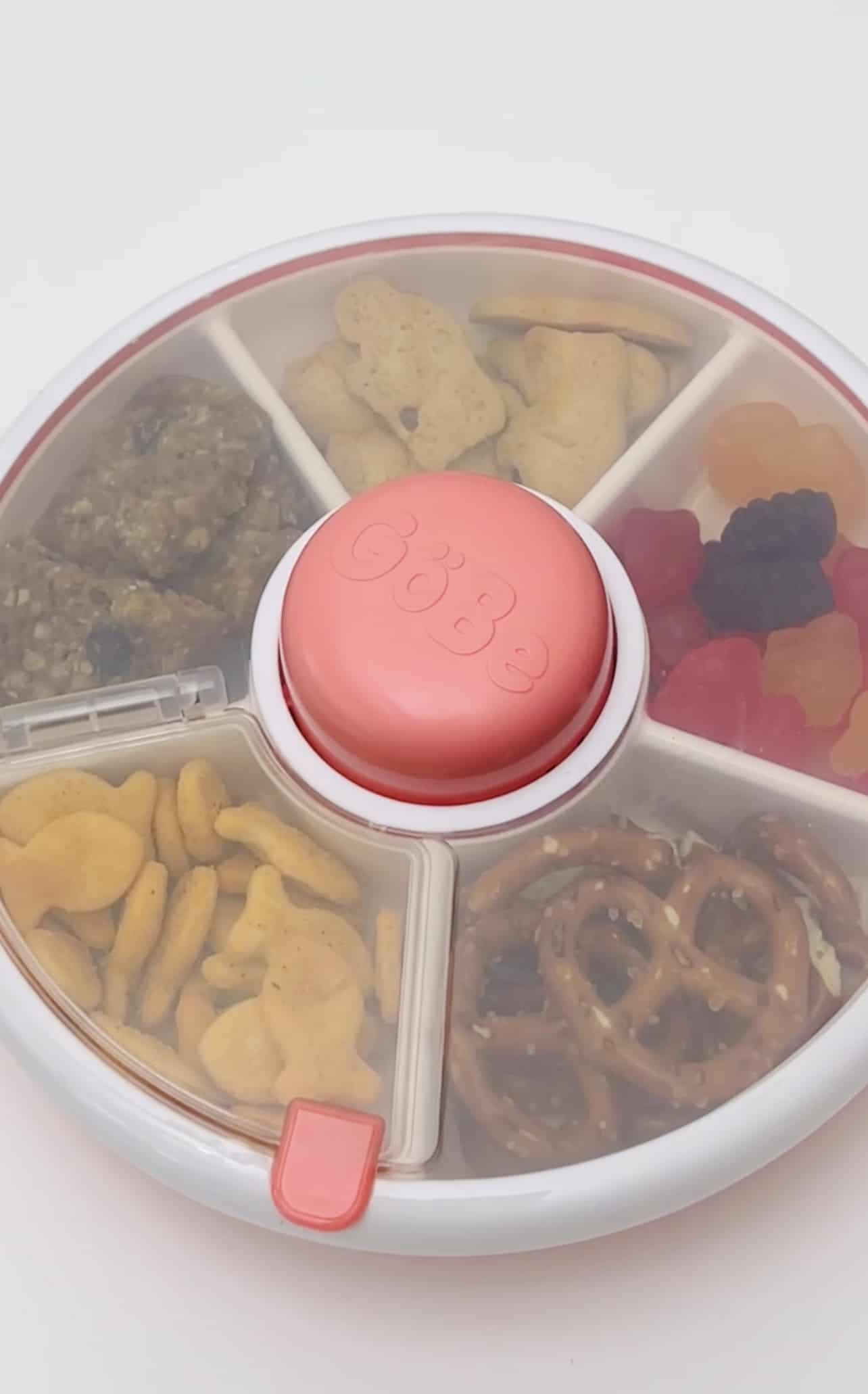 The GoBe Kids Snack Spinner is a multipurpose container that helps you get your kids to eat their snacks and meals and is a fun game. The snack spinner is perfect for toddlers and children who are learning how to self-feed. The 5 compartments allow you to place different types of snacks or food in each section so your child can mix up his/her meals; thus eliminating boredom from eating the same thing over and over again. I find it the perfect on-the-go snack container because you can pack a variety minus all that snack packaging. 
Play-Doh Party Bag Dough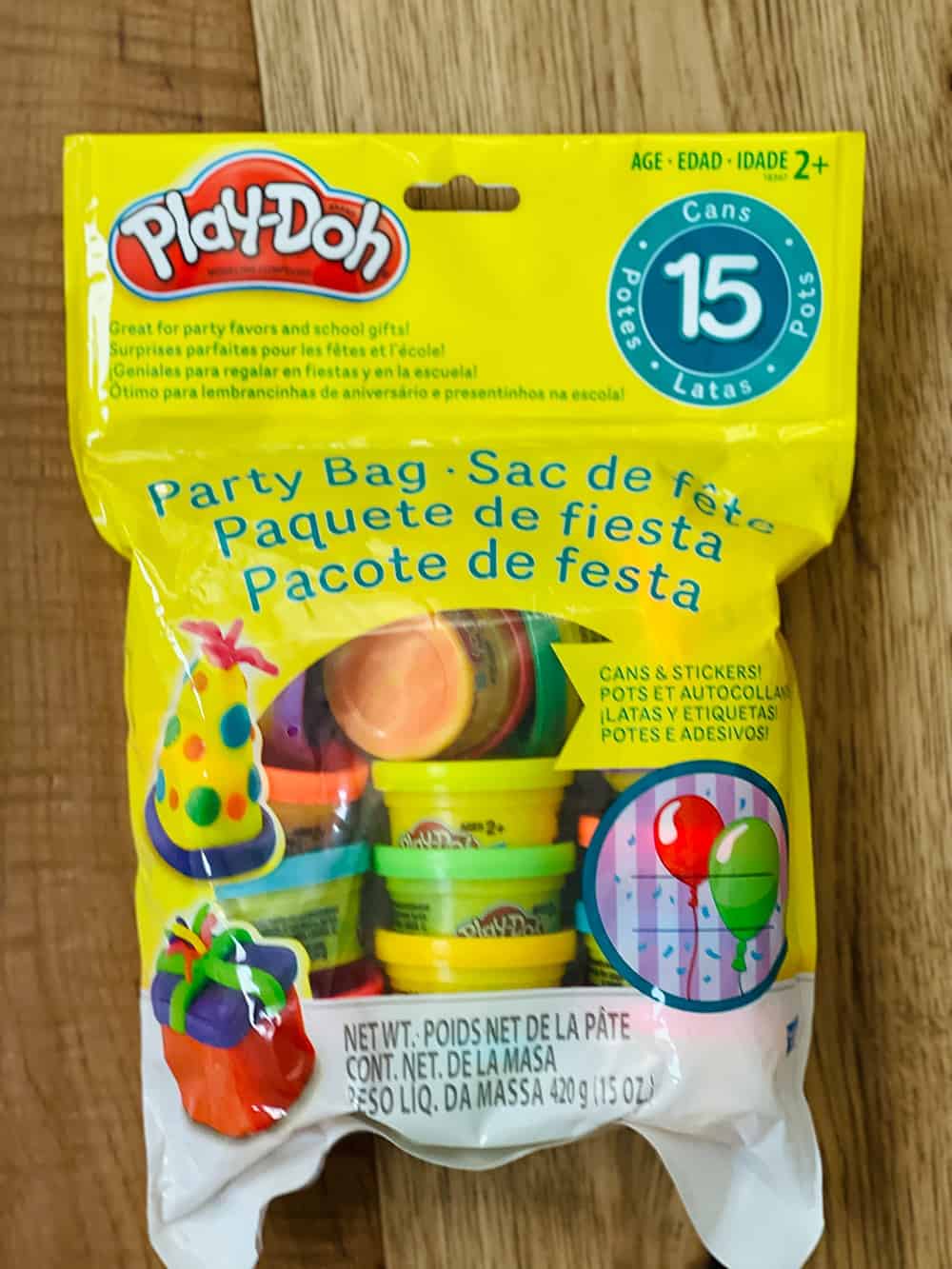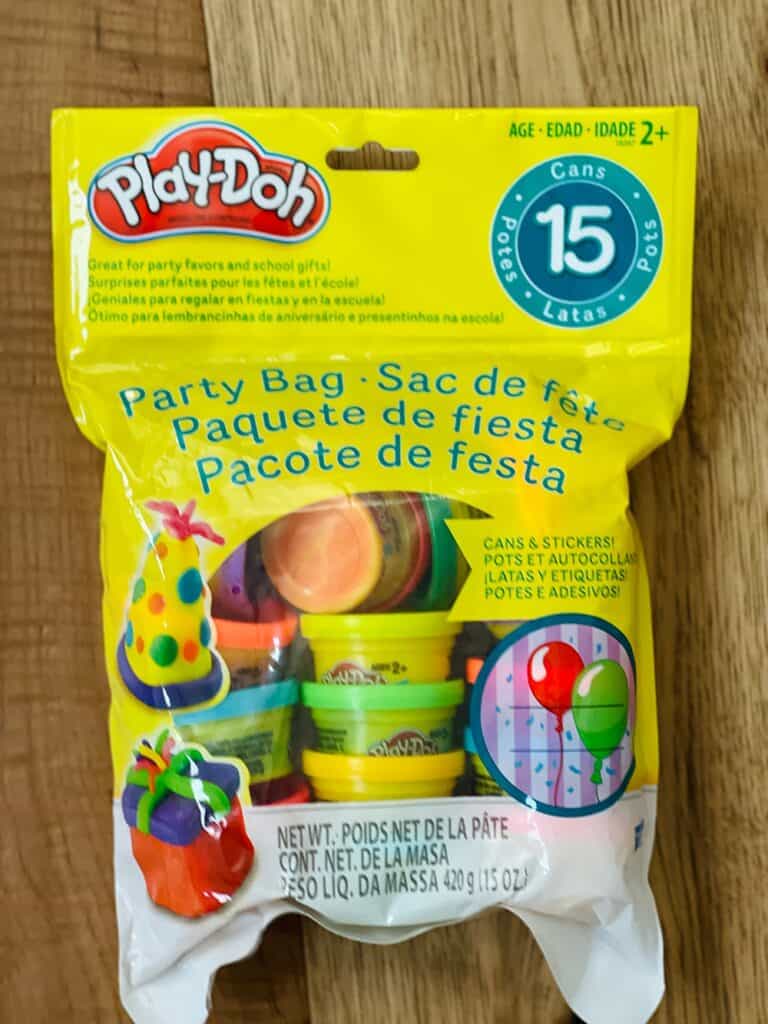 I think every kid thinks play dough is pretty awesome! Kids love the squishy and sensory experience. This party pack is he perfect size to take with you on the go. The dough comes in assorted colors and comes in 15 count bags. What I love is that I can easily throw a few in my bag or purse at any time to engage my kids for a quick activity, 
Play Dough Tool Set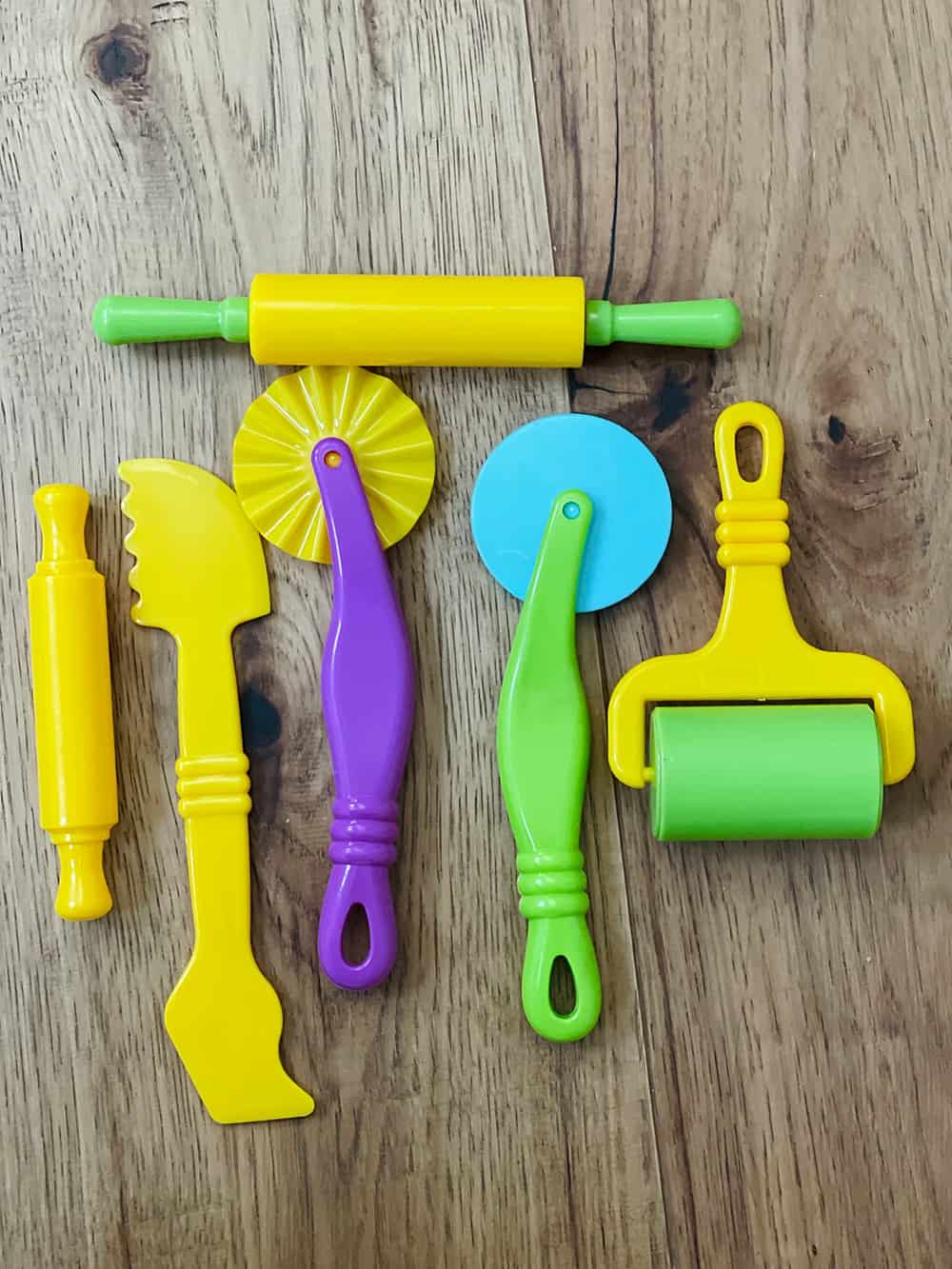 You'll need some tools to set up to play with your play dough on the plane! The set features a flower roller, round cutting roller large clay rolling pin, small clay rolling pin, a small roller and a plastic blade for creative dough cutting. The set came with so many tools actually only packed a third to save space. Love the value and bright colors. 
Kinetic Sand Play Kit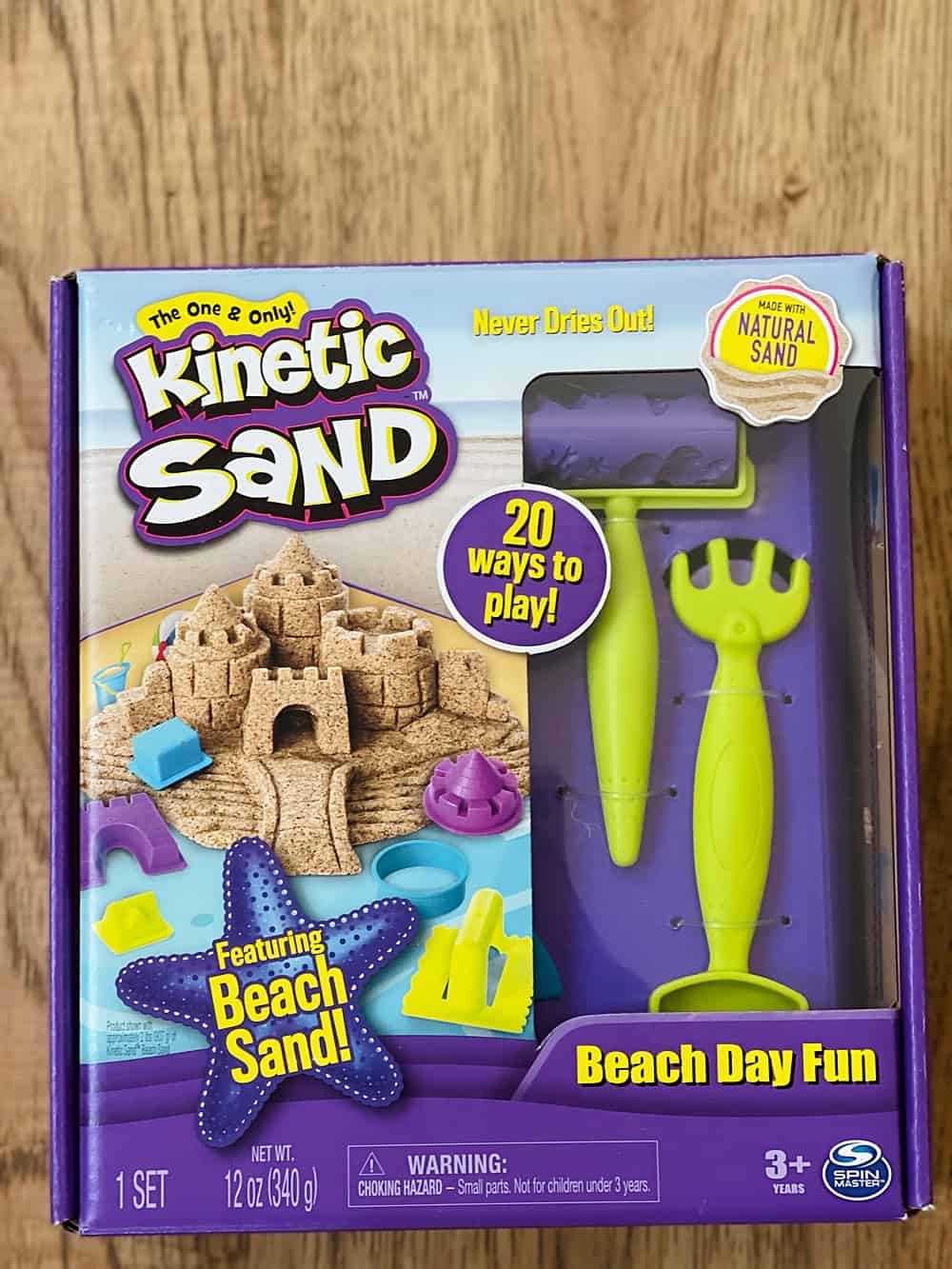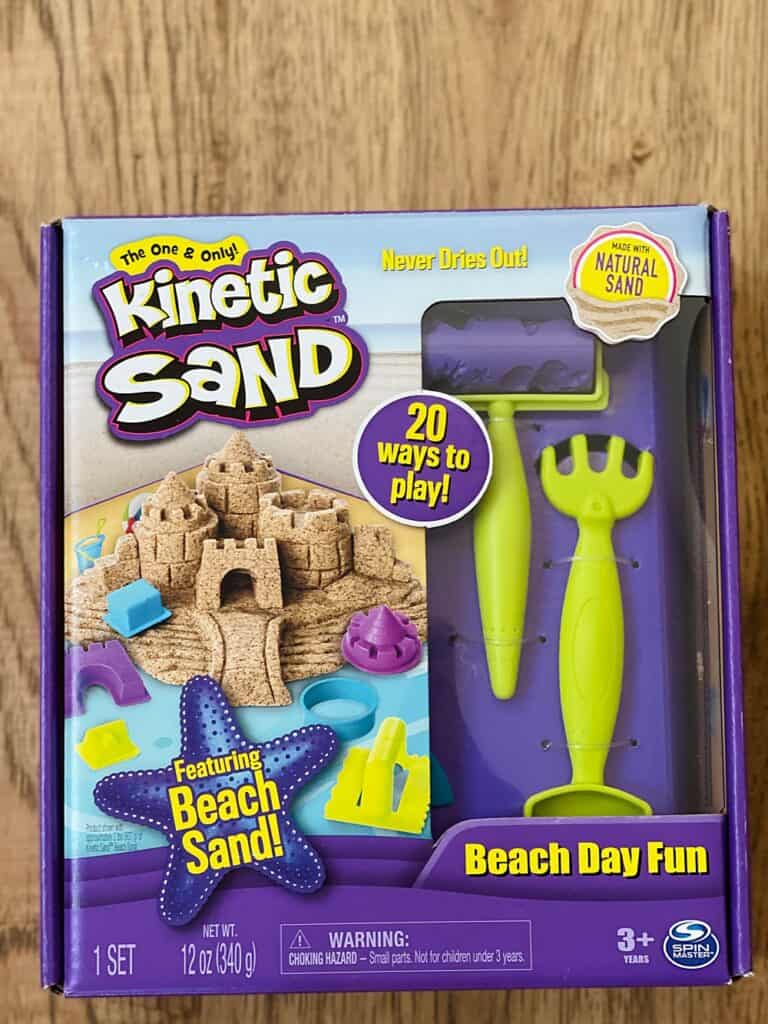 Like play dough, kinetic sand is a wonderful sensory activity. What I love about it is that it's mess-free, this sand won't stick and make a huge sticky sandy mess! My kids love running their fingers through the interesting sand texture and making mini sand castles. I love this kit because it comes with 3 ready to use tools and small molds – perfect for setting up on the go!
Erasable Doodle Books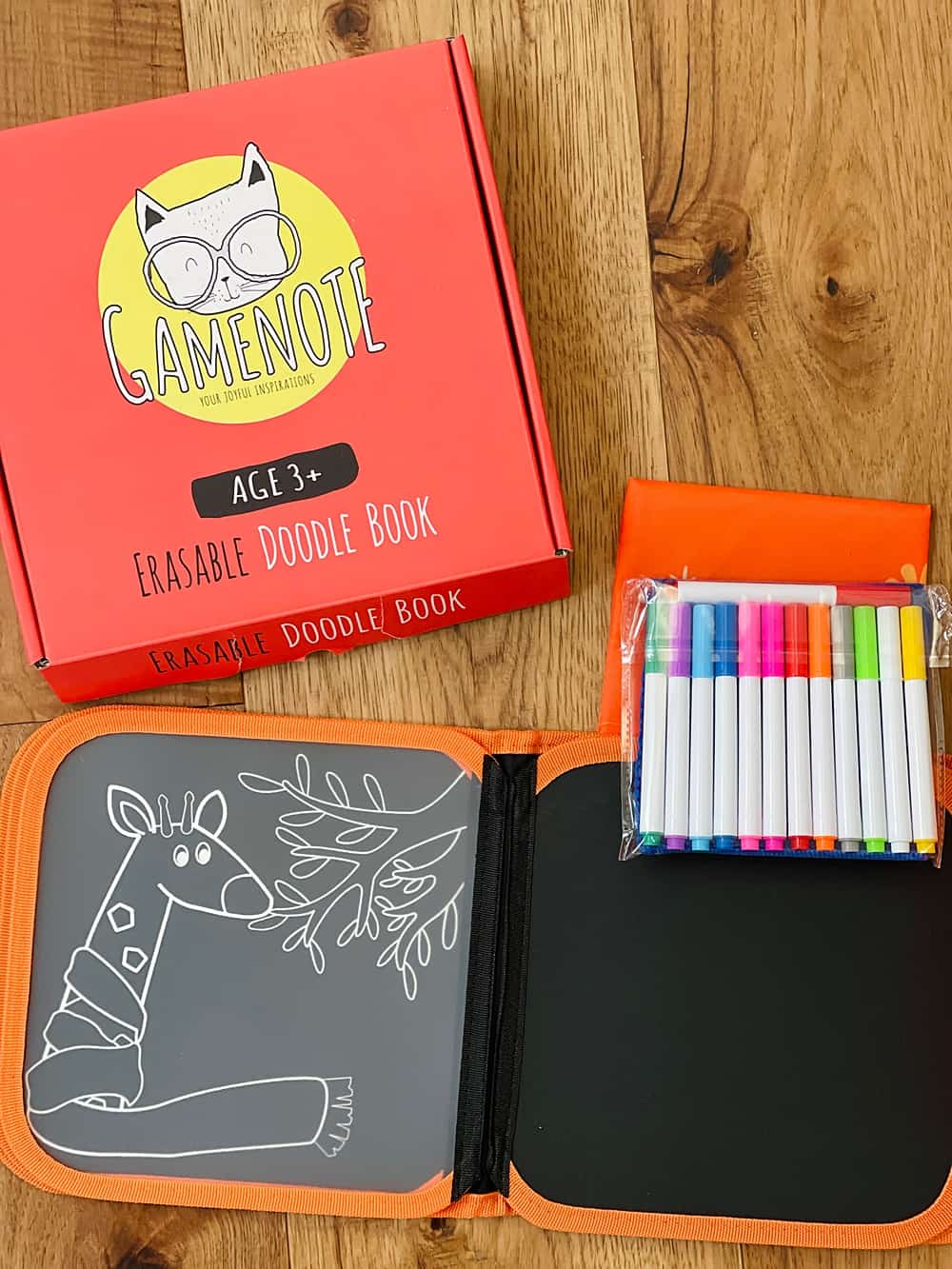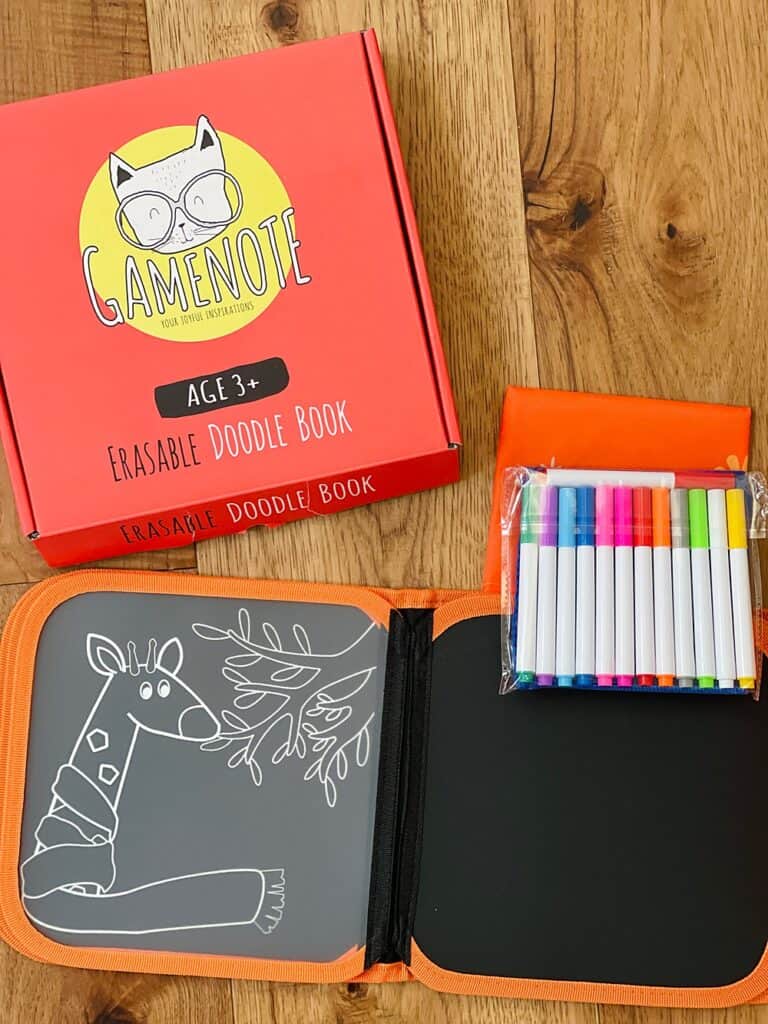 The erasable drawing book includes 12 pages: 3 pages for coloring, 2 pages for tracing, and 7 blank pages for freestyle drawing. Come swith a drawing booklet to help kids get started with ideas. What I love is the built-in pocket for the 13 washable color pens and wipe cloth included. A great way to encourage mess-free art on the go!
Magnetic Car Race Game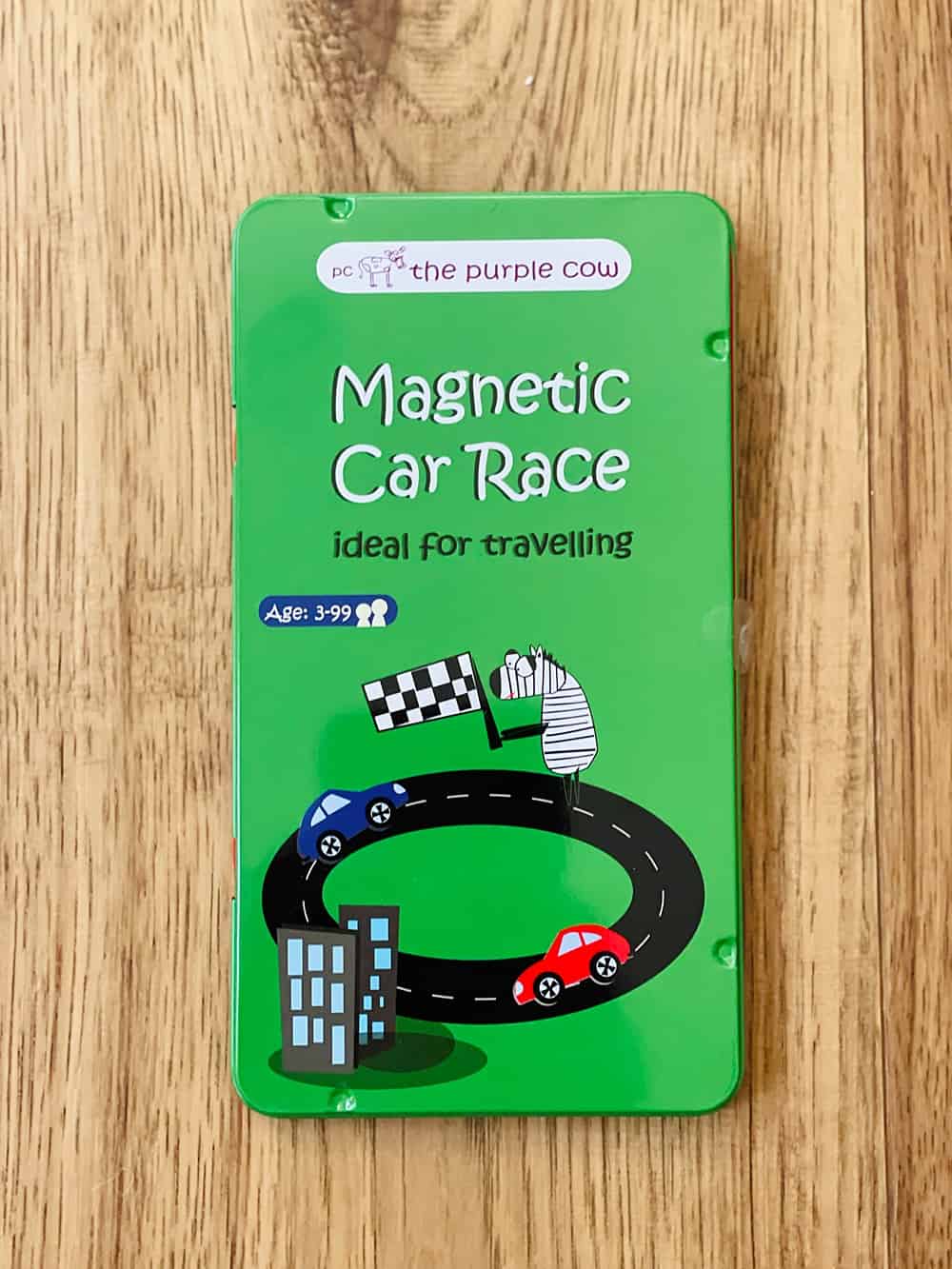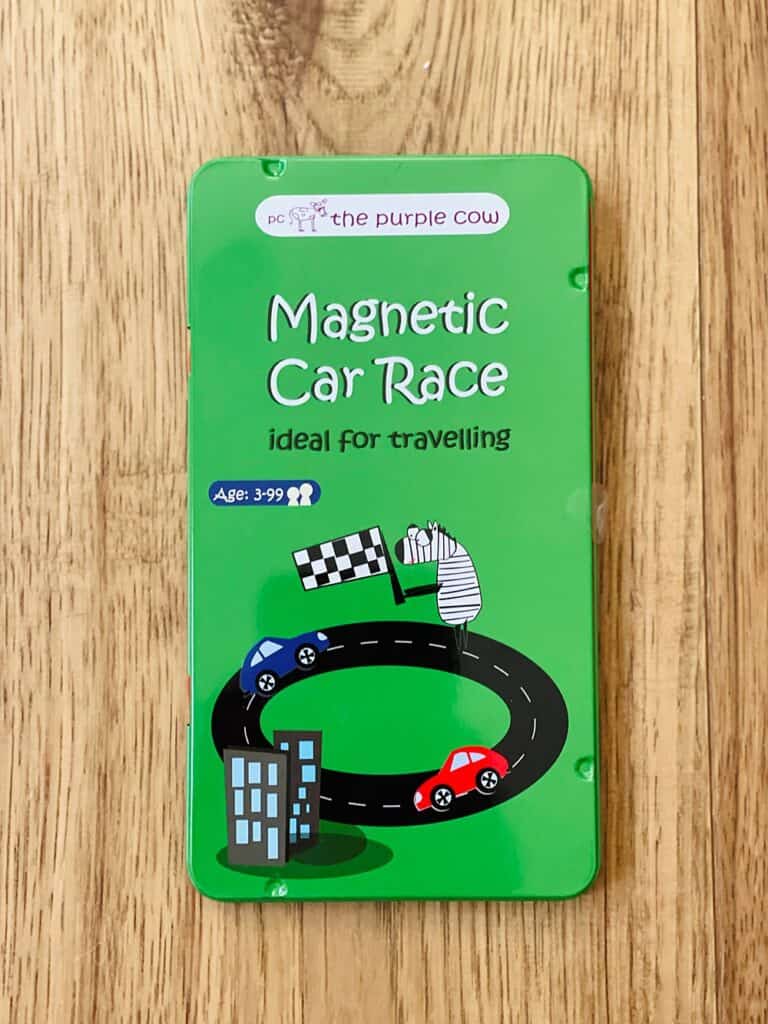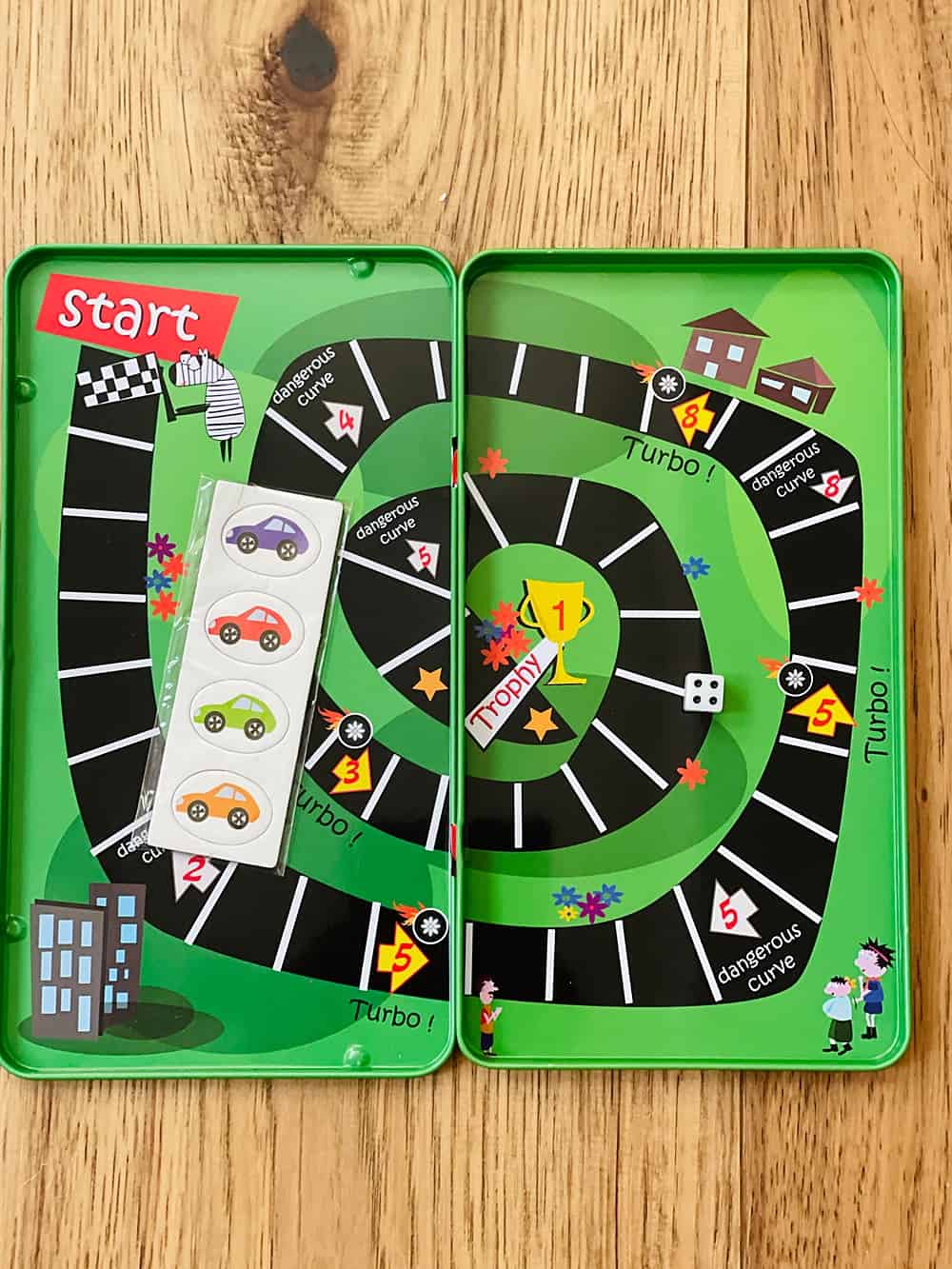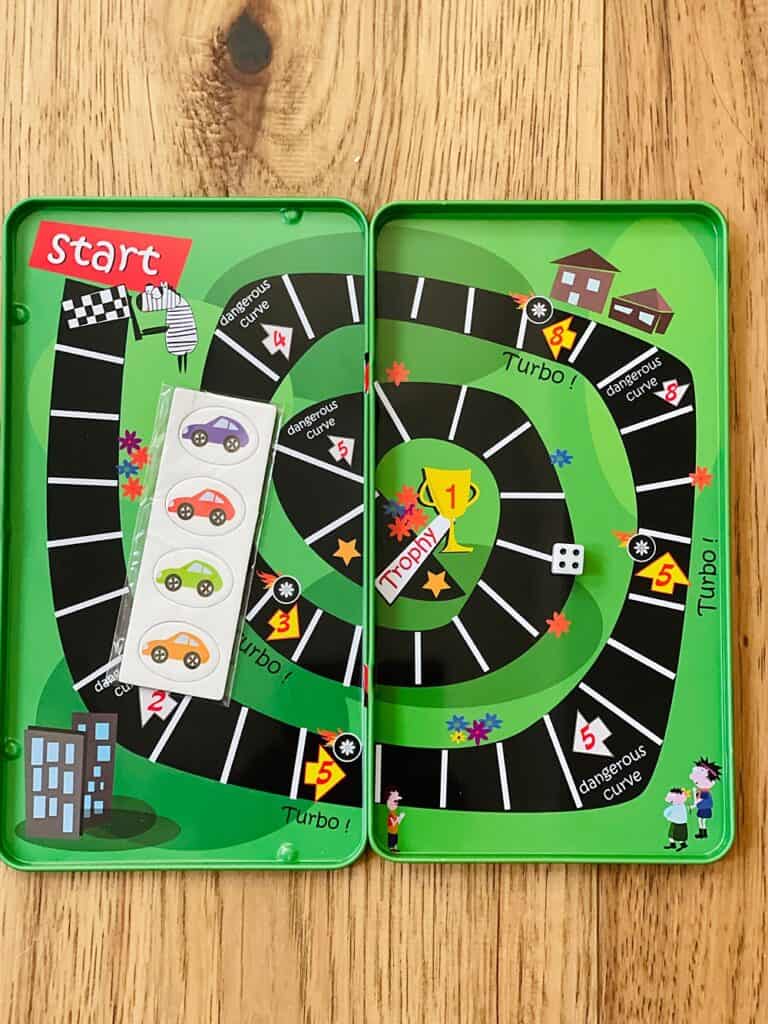 This portable magnetic game is a fun car game where you get to race each other around a track. The board game comes with 4 magnetic colored cars and a small die (make sure to supervise at all times as the die is small and could pose a choking hazard). You can play this race game at home or take it with you when traveling for some fun family entertainment. My 3 year old had a great time playing this with his 10 year old brother. If your kids aren't into cards, choose from many other themes like animals, monsters, chess, dress up and more. 
Magnetic Learning Math Game
These colorful magnetic circles click in place and make learnng math fun on the go. I love how it includes simple math like addition or subtraction and multiplication for older kids. If your kids aren't advanced yet in math, you can simply point and learn about numbers.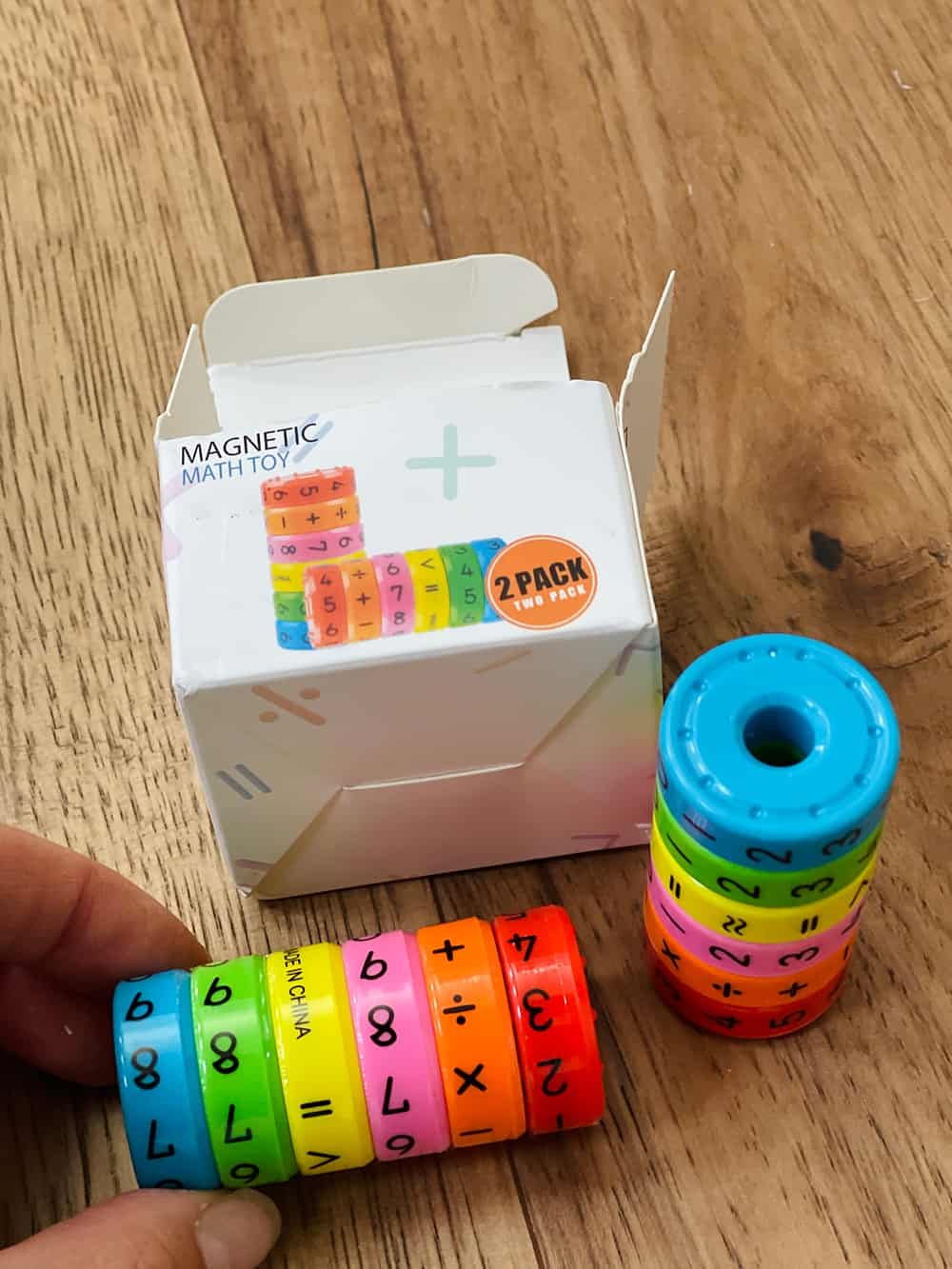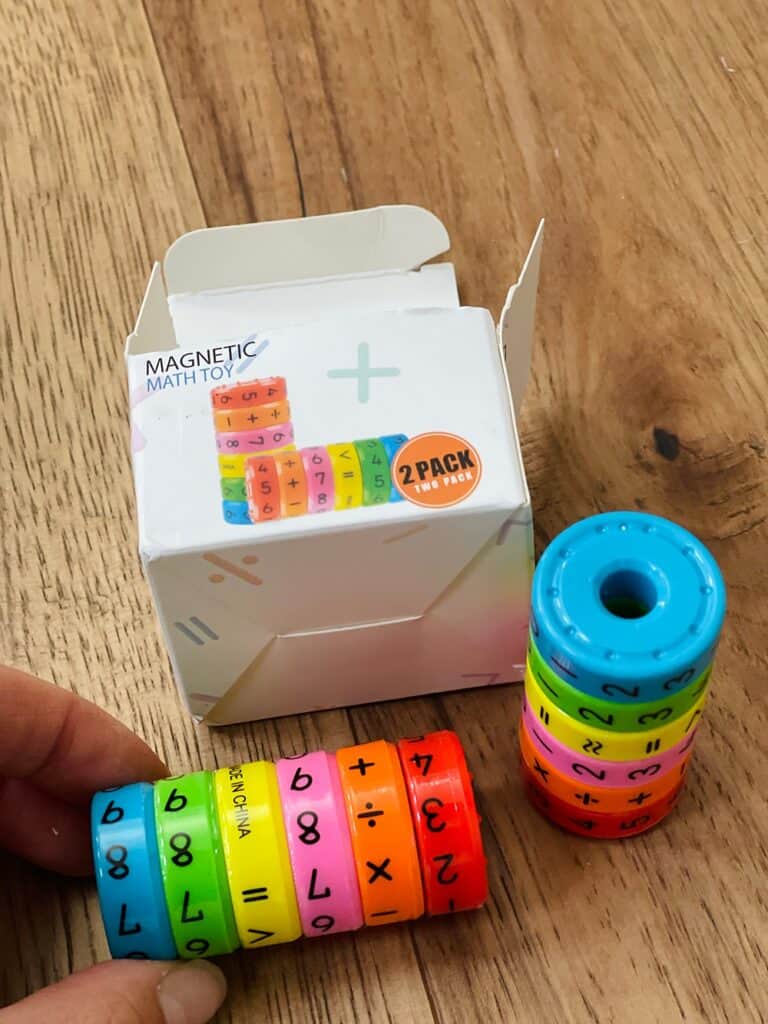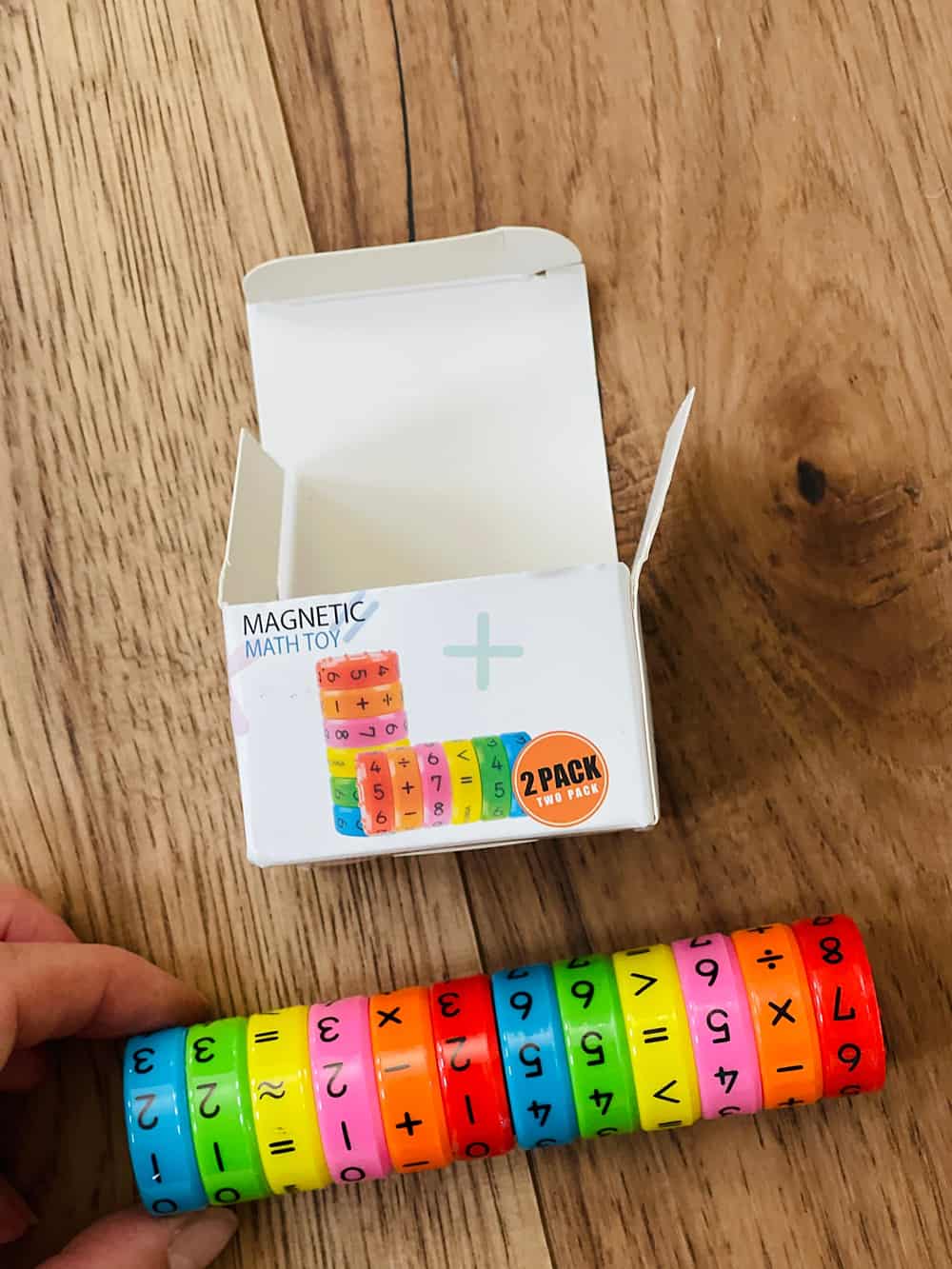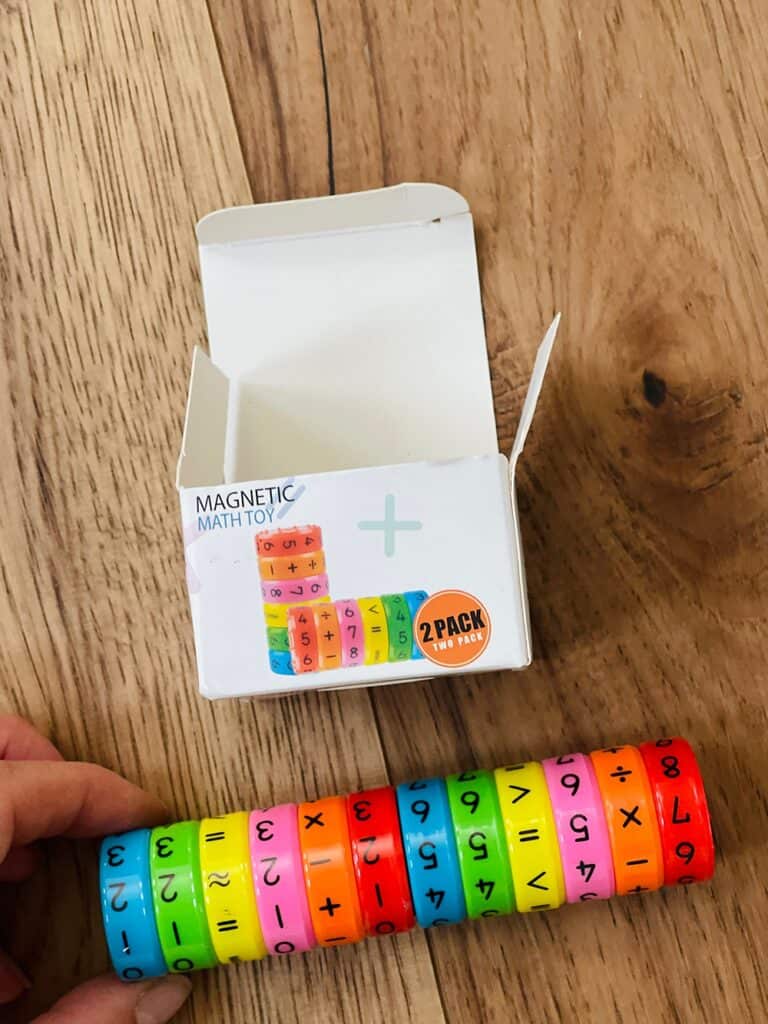 Math Cube Learning Activity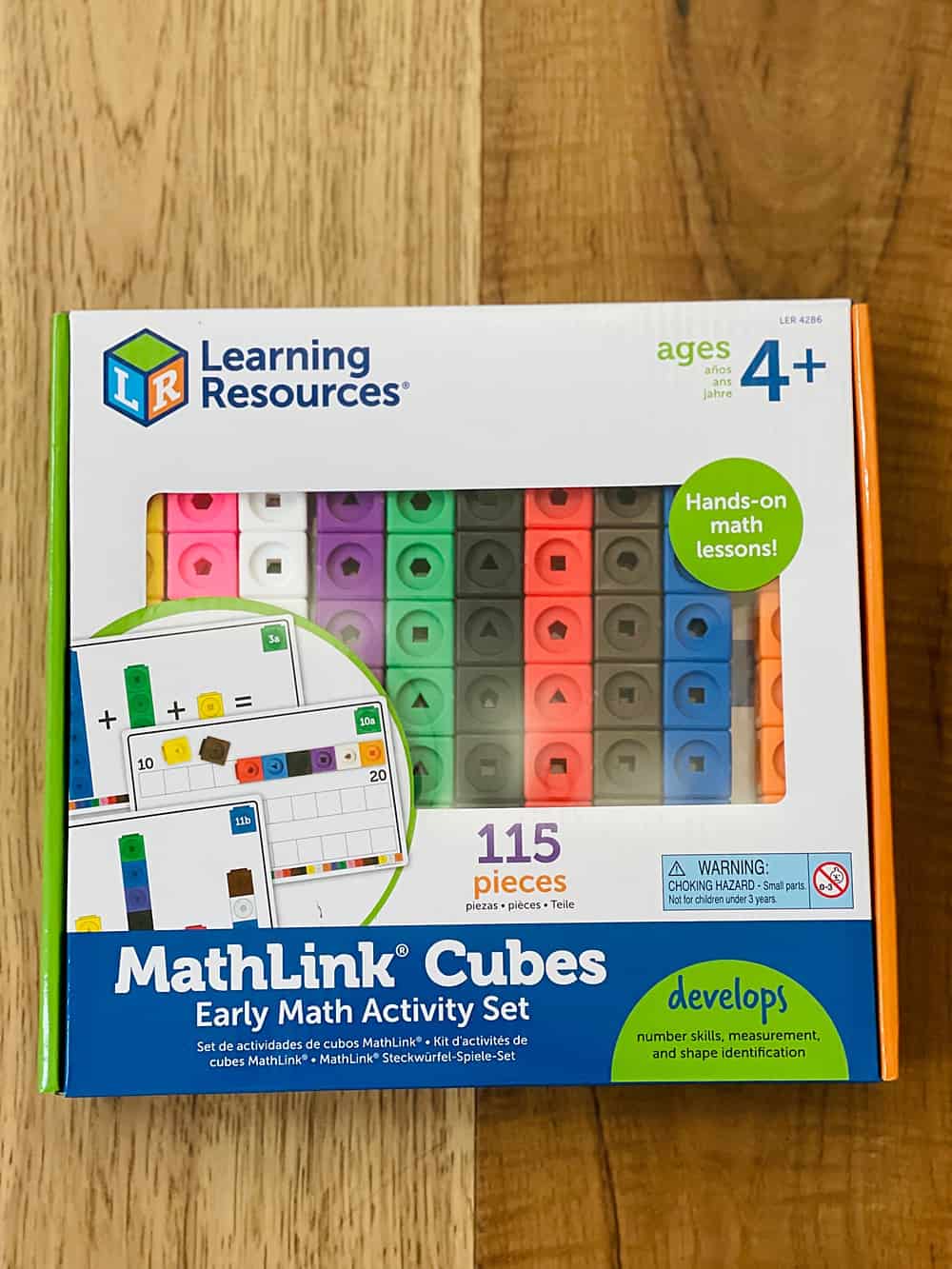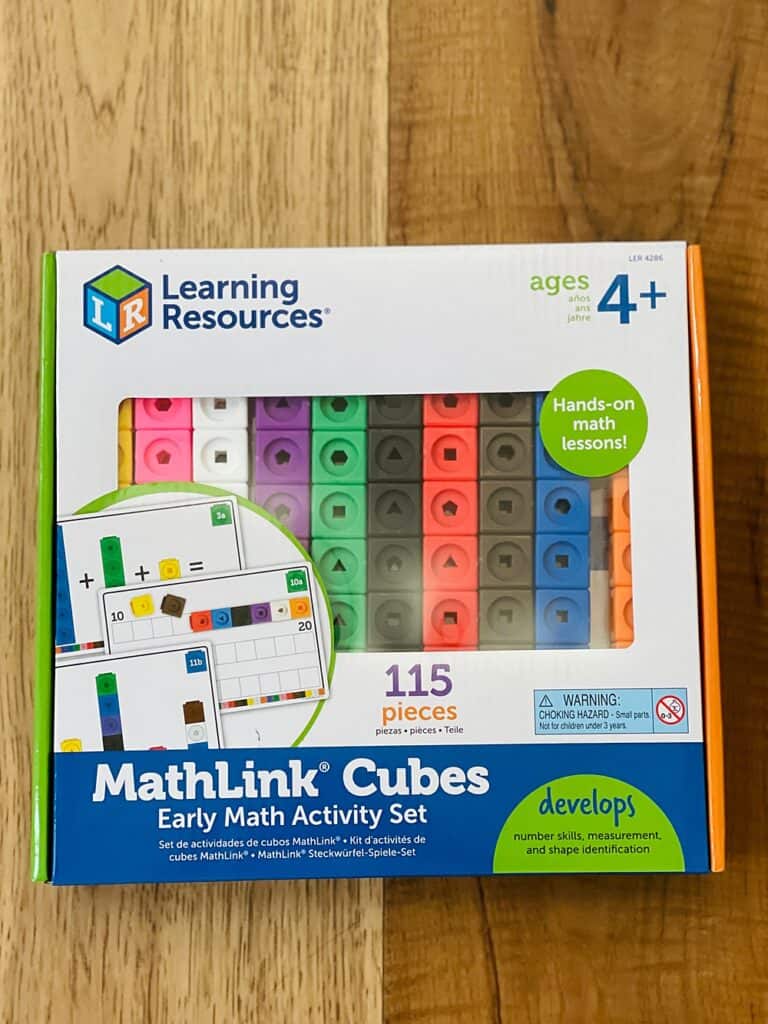 Okay if your kids are into the kids hit Numberblocks (like mine is) they will love these math cubes and learning mats for developing number skills, measurements and shape identification! The colors are fun for helping with color recognition and the learning mats help engage with simple math prompts and equations. 
Here are some other general travel tips for kids:
Take away all the bulky packaging from snacks and activities and uese re-usable zipper bags. Keep bags per activties or no more than 1-2 per so they are easy to reach for and find in a pinch. 

Dedicate one backpack for kids with all their activities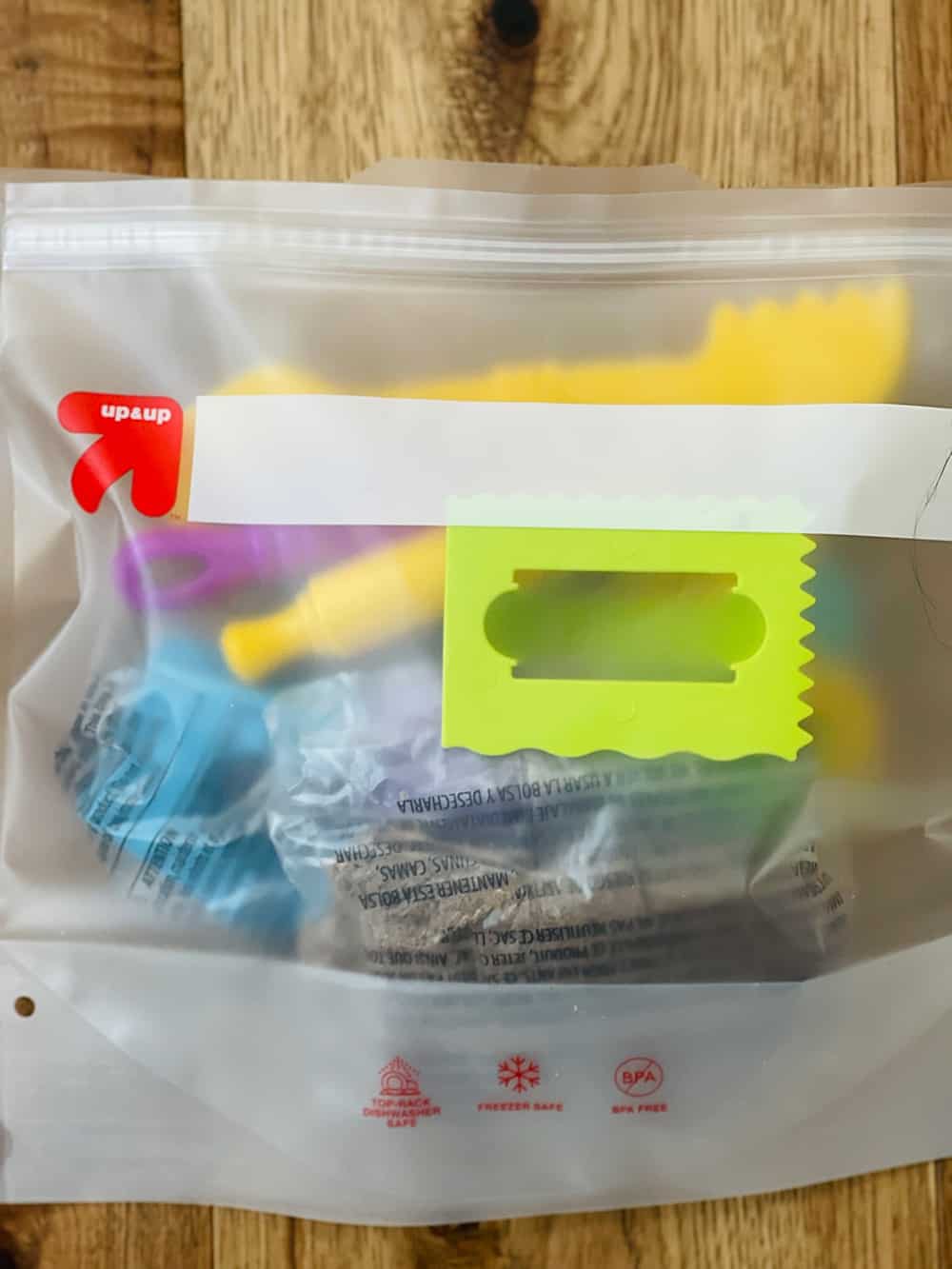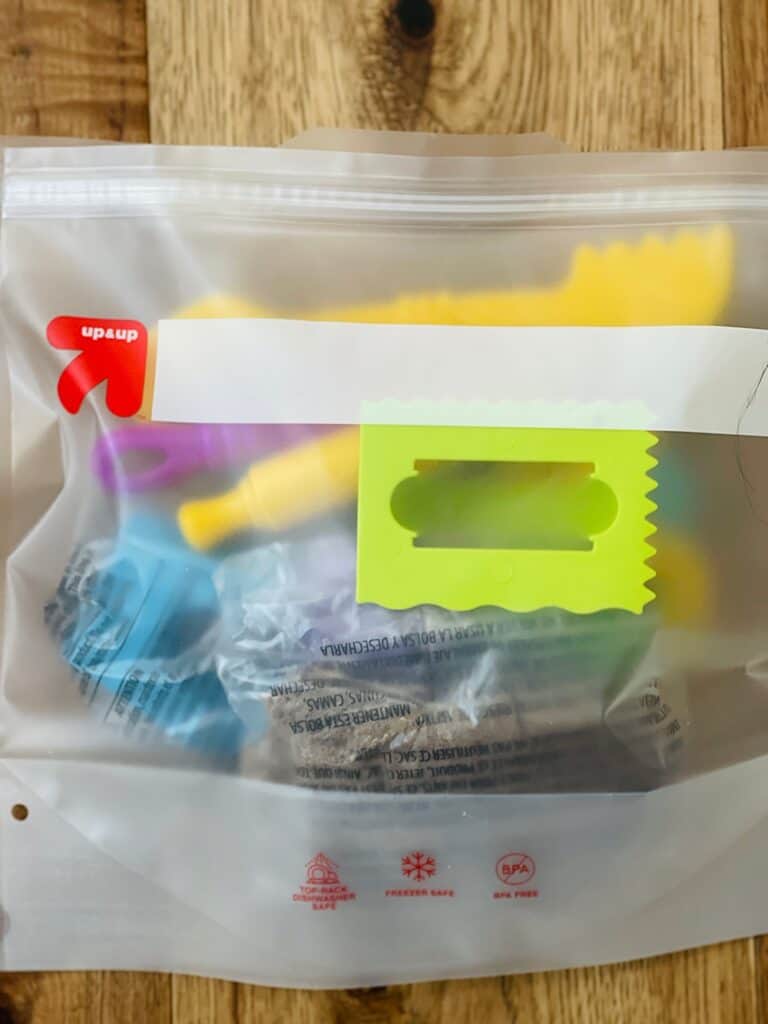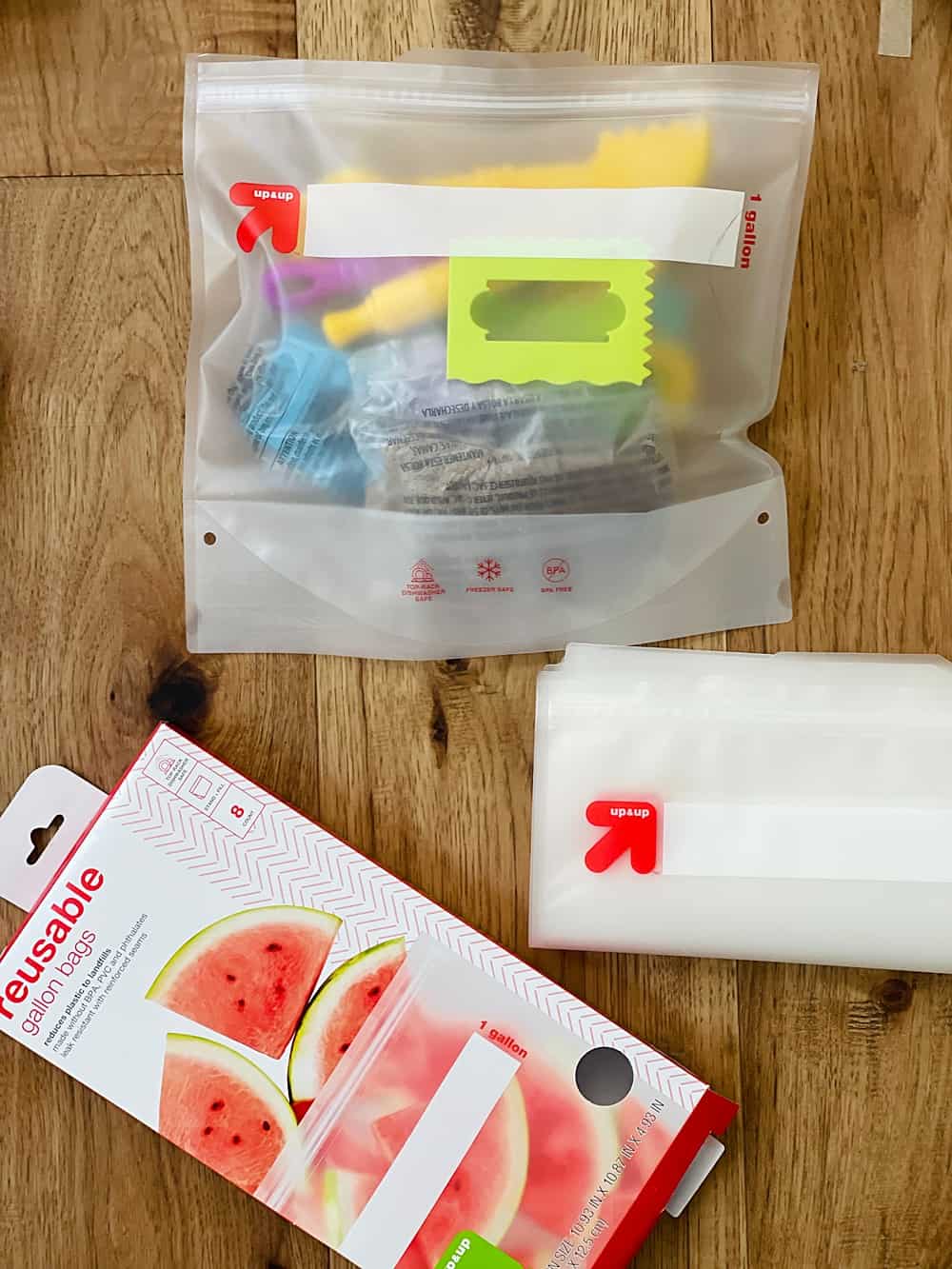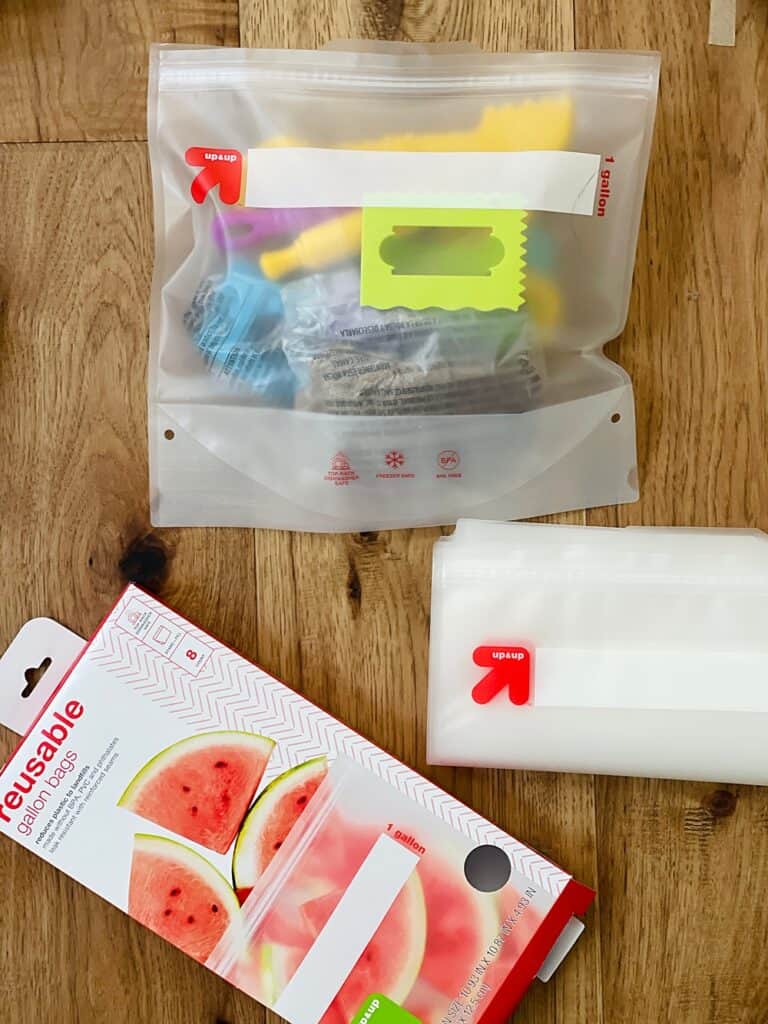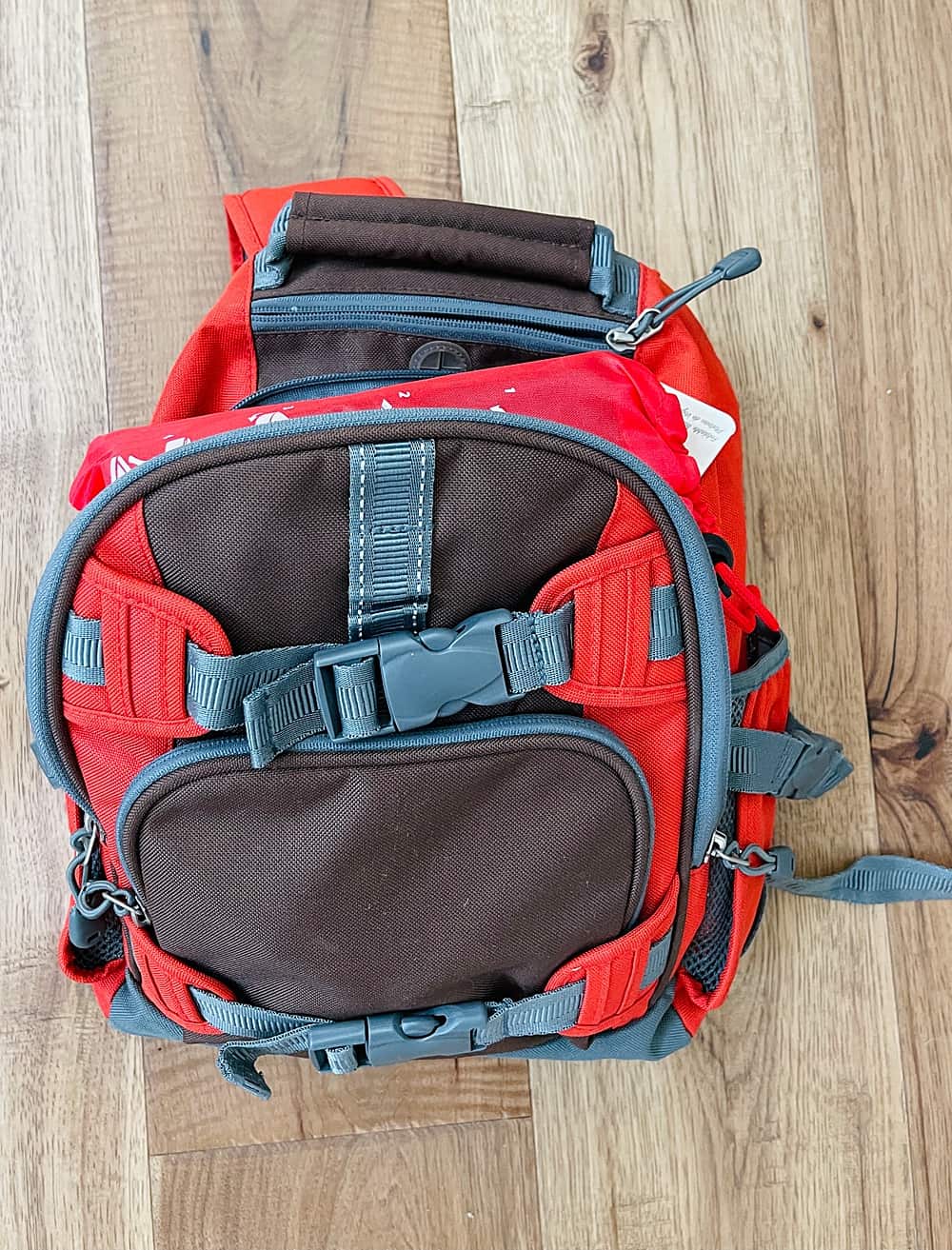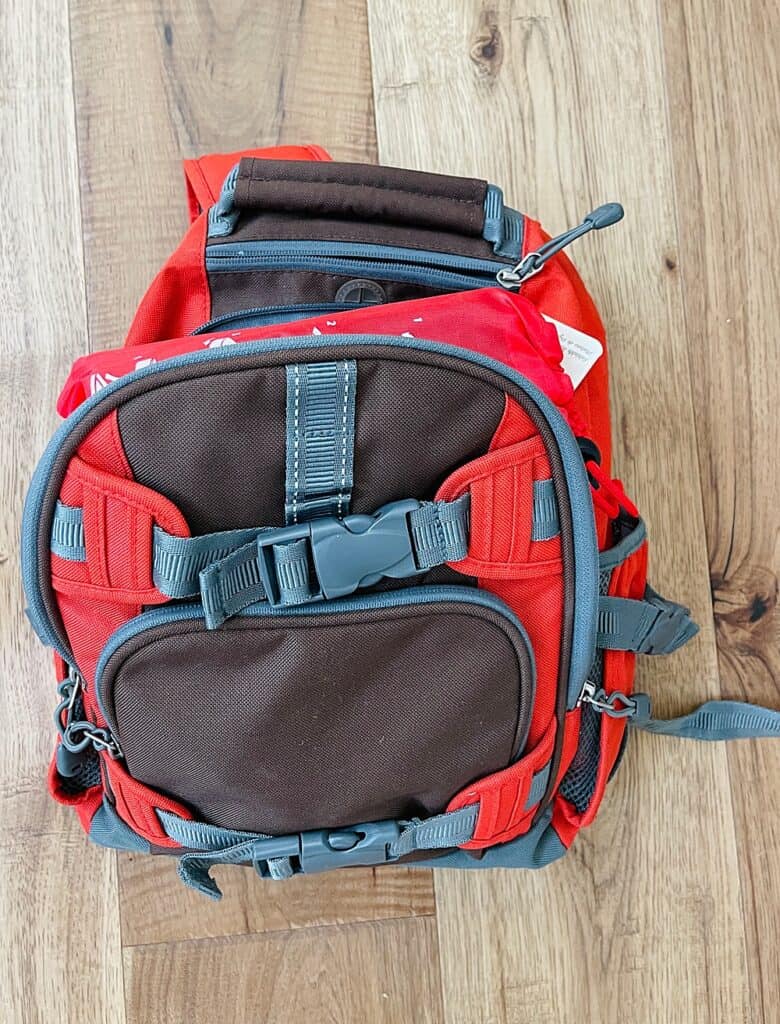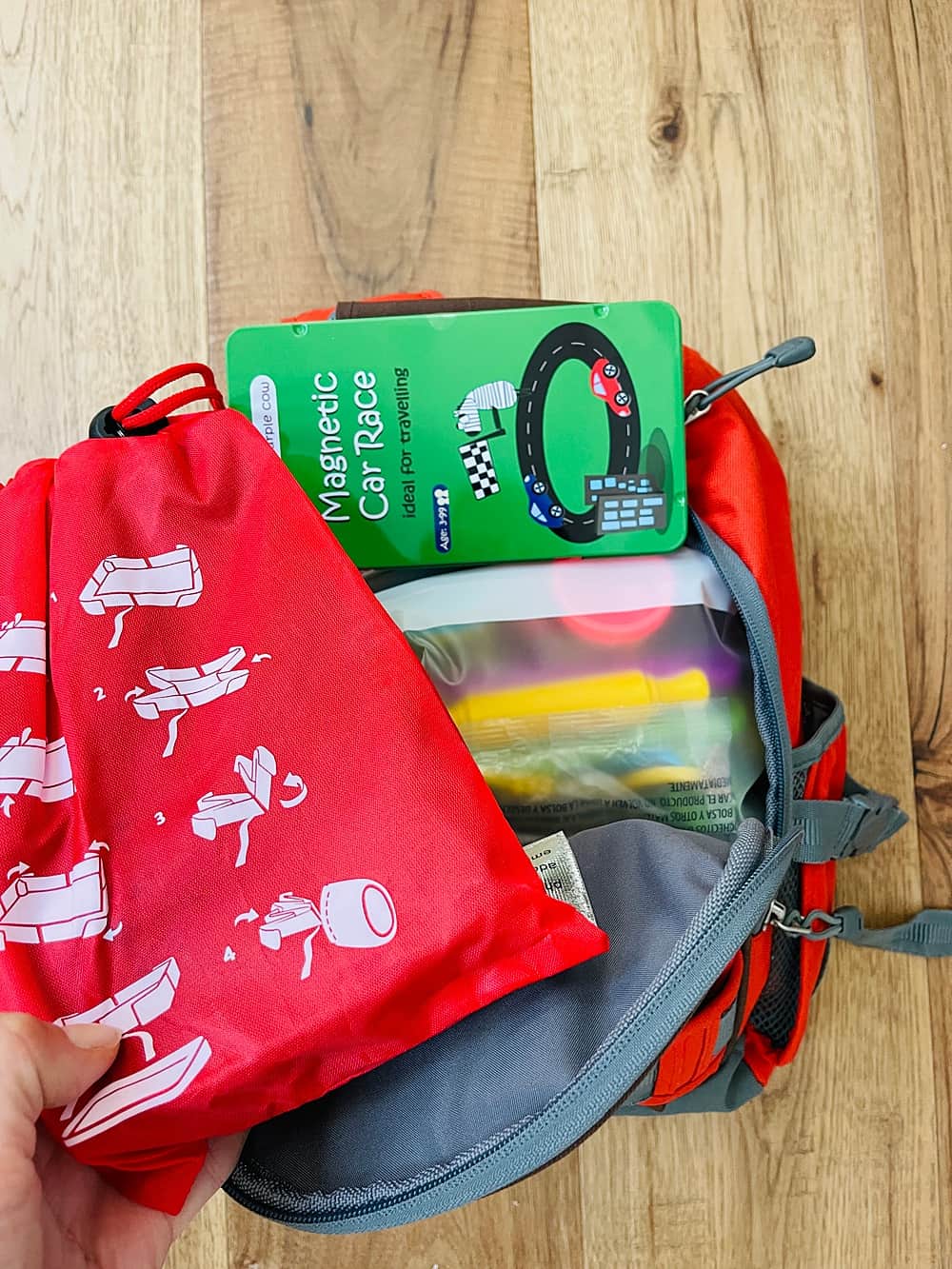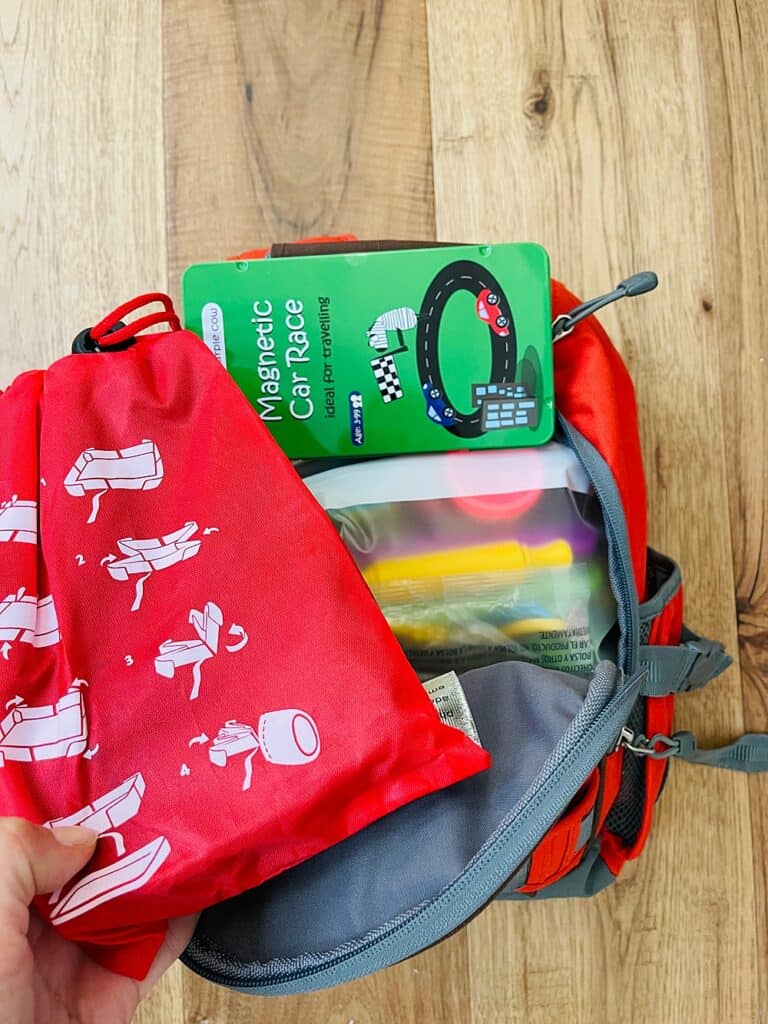 It's never too early to start planning for your family's next big trip. If you're not sure what to do with your toddler on a plane, this is the perfect list of activities and tips to make them happy on any adventure. Your little one will enjoy exploring new places without feeling restless or bored! The best part for me was minimizing screen time as much as possible. In addition, these activities are great for any on-the-go travel like long car road trips or while eating meals out or keeping kids entertained in hotel rooms.
The post Best Airplane Activities For Toddlers appeared first on Hello Wonderful.