This is a precarious time to open a business, but Marcus Hall believes he may have hit on a remedy for those stay-at-home blues.
Hall and partner Chris Scott launched likely the city's first board game rental service on Saturday in West Philly (and eventually a full blown board game café near 51st and Baltimore). Haven Philly offers contactless drop off and pick up of board games in the West Philly zip codes of 19143, 19139 and 19104.
We're talking everything from classics like checkers, Scrabble and Sorry to newer games like Catan and Ticket to Ride and, yes, even Pandemic. They have some 200 games available. Rental costs will be based on the game's purchase price. Games that cost under $20, for example, will be available for $2.50 per day with a slight discount for multiple days (up to five days total).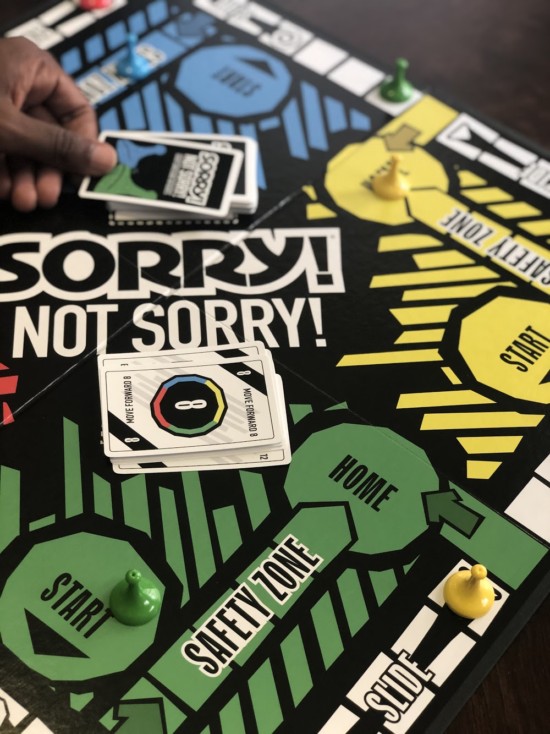 "You won't spend more than $5 per day to rent a game," said Hall, who grew up in West Philly.
Customers will be able to order games online and they will be dropped off at the door. The delivery person will wait until the game is picked up. They will also pick the game up. By September, Haven Philly hopes to have "neighborhood chests" where you will be able to return your game.
All of these games and pieces changing hands begs a question these days: Is it safe?
Hall said games will be thoroughly sanitized after each rental and there will be a two-day gap between when a game is returned and when it can next be rented.
"We went through a long process of purchasing small containers for pieces and labeling and replacing things like cloth bags," Hall said.
So that bag for the Scrabble tiles will be replaced with a wipeable plastic container. This also eliminated some games from the rotation. The original Monopoly, for example, is out because of all that paper money. But newer versions of the game include plastic credit cards.
The sanitizing process also allows Haven Philly to make sure all of the game pieces are included.
The rental service is a prelude to Haven Philly's brick-and-mortar café, which will be located in the new building going up at 5050 Baltimore. Hall said the physical location will offer a balance of a traditional work-on-your-laptop café and board game space that will hopefully appeal to a wide range of folks in the neighborhood.
"I think at that location we're not going to be able to survive unless we can bring folks from all aspects of the neighborhood into our spot," Hall said.
Hall says he hopes the café will also help people re-imagine what a "gamer" might be.
"Not all of us who play board games are hardcore gamers," Hall said. "We're trying to dispel the misnomer that you have to be a certain type of person to play and enjoy complicated board games."
For more info and to rent a game, go to: https://havenphilly.com/. They're also currently hiring game delivery people (drivers or bicyclists). Here are more details. (Photos courtesy of Haven Philly)