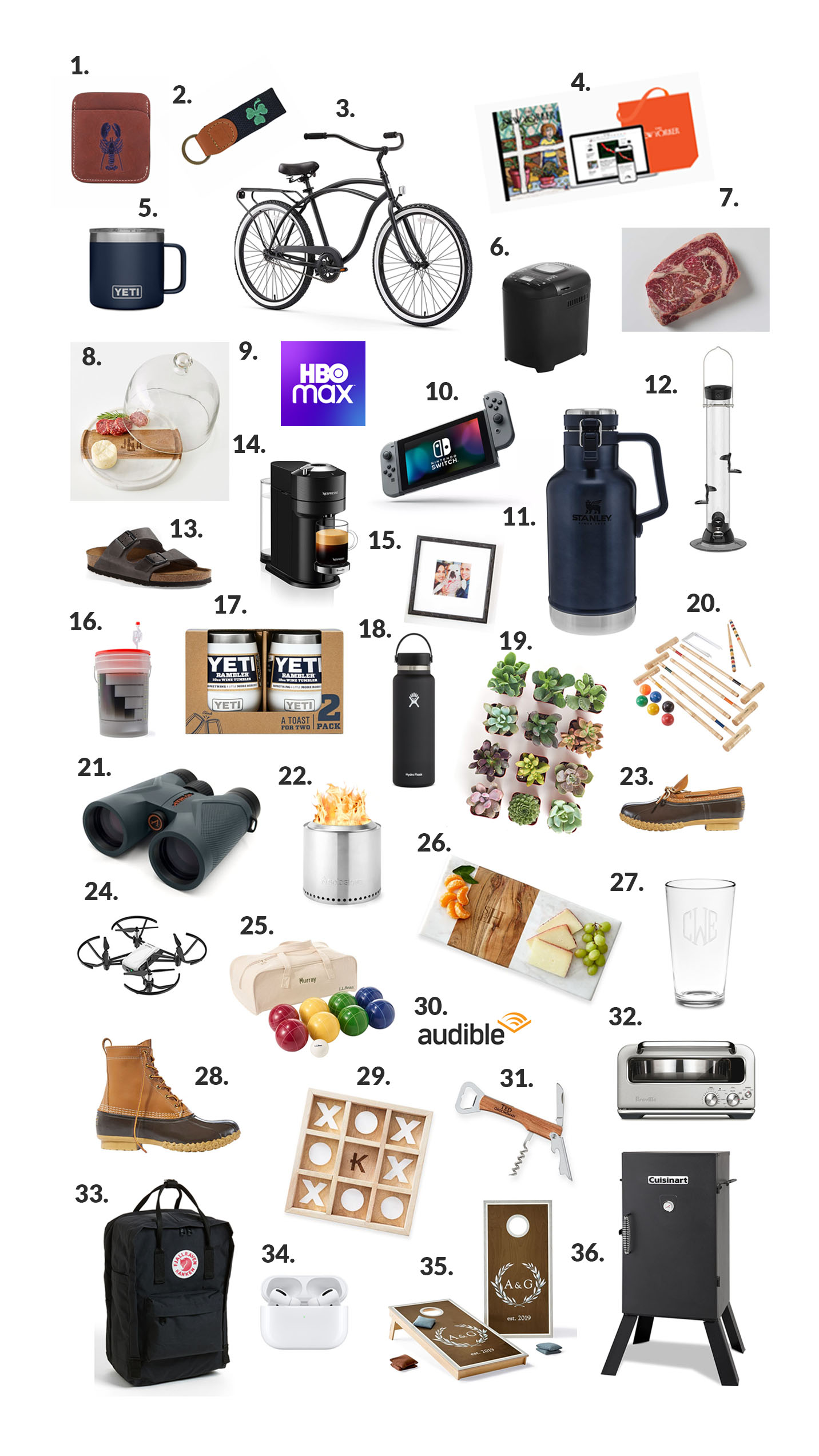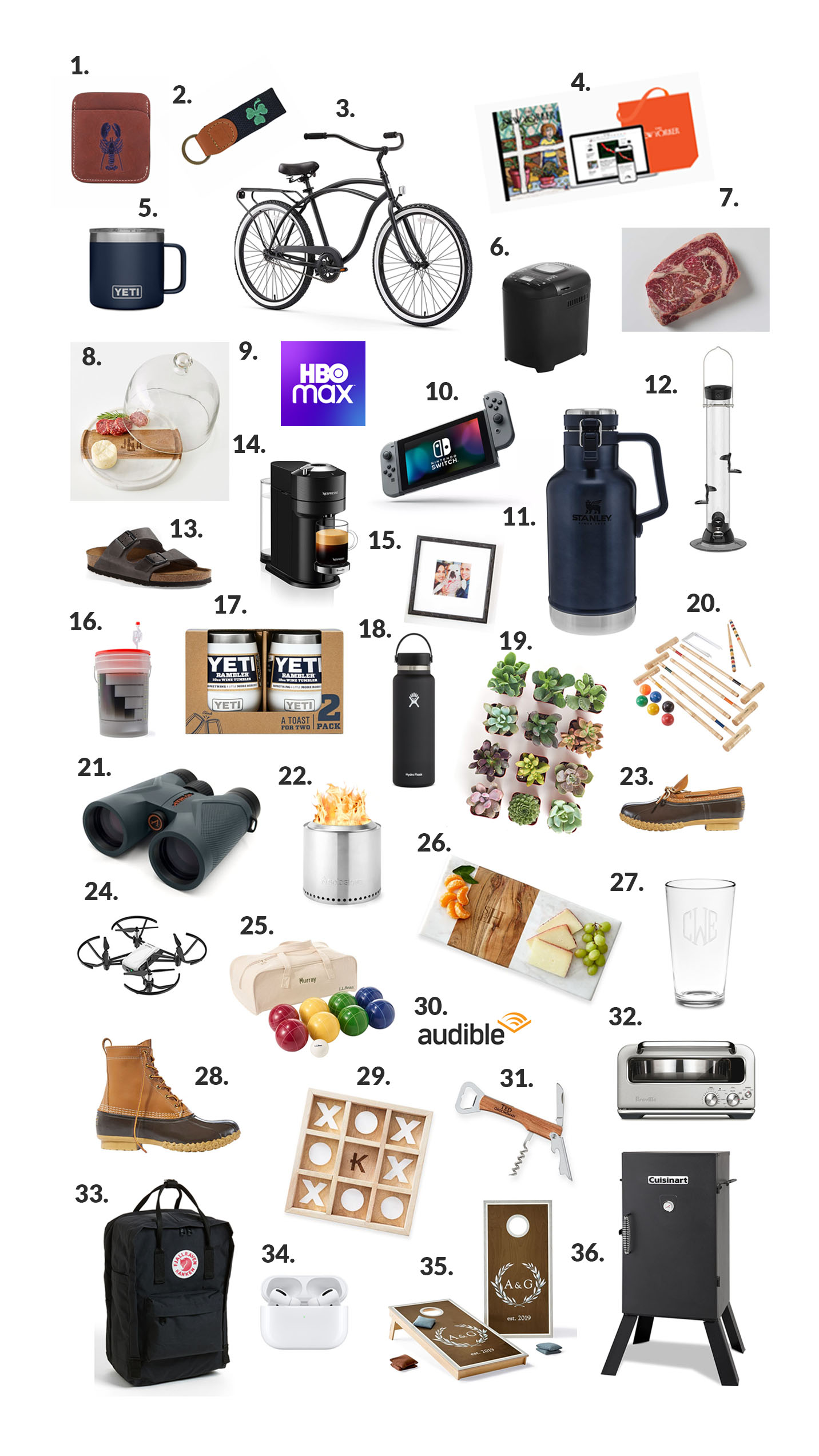 One / Two / Three / Four / Five / Six / Seven / Eight / Nine / Ten / Eleven / Twelve / Thirteen / Fourteen / Fifteen / Sixteen / Seventeen / Eighteen / Nineteen / Twenty / Twenty-One / Twenty-Two / Twenty-Three / Twenty-Four / Twenty-Five / Twenty-Six / Twenty-Seven / Twenty-Eight / Twenty-Nine / Thirty / Thirty-One / Thirty-Two / Thirty-Three / Thirty-Four / Thirty-Five / Thirty-Six
Mitch here!
Father's Day 2020 is three weeks away, and due to the pandemic, it's bound to be the worst Father's Day of all time.

But I've devised a handy gift guide to make your dad's day suck a little less, and if you act now, everything will ship in time! Let's do it.
1. Navy Bleu Lobster Slim Wallet: I'm a sucker for top-grain leather and crustaceans, and at only $42, this wallet is the best gift on the list. My kids are far too young and lazy to pull off a gift this awesome, but Navy Bleu surprised me with this in the mail recently and let's just say I was touched.
2. Navy Bleu Shamrock Key Fob: Navy Bleu for the win! I hadn't heard of the company before, but I'm wildly impressed so far. I also haven't seen my car keys in about three weeks. But when I find them, I intend on rocking this good luck shamrock fob. That should help with my problems. The brand has all kinds of great gifts so check 'em out!
3. Beach Cruiser: Amazon sells bikes and this one is only $230. My bike has had a flat tire for nearly five years, and I'm thinking it might be time for an upgrade.
4. New Yorker Subscription: In addition to the impressive investigative journalism, a subscription to the New Yorker comes with an air of superiority at no extra cost. And for twenty extra bucks, they'll even send the magazine in the mail so your dad's mailman can know how cool and educated he is.
5. Yeti Coffee Mug: The almighty Yeti mug that'll keep your coffee hot for like three days. It's great for home but won't fit in a car cup holder which doesn't matter because none of us are going anywhere anyway.

6. Amazon Basics Bread Machine: A bread machine is the perfect gift for a dad who you want to keep busy but not give any responsibility to. This bread machine is $50 and currently in stock… at least, it was when I wrote this.
7. Farm Fresh Steaks in a Box: These people will send your dad a box of steaks in the mail. He'll grill them and stuff. Everything will be all right just relax.
8. Wood and Marble Cloche: If there's one thing I can't stand, it's bugs on my brie. Which is why we have cloches. That's what the cloche is for.
9. HBO Max: What do you get for the man who has everything… and happens to be locked in his house due to a worldwide pandemic quarantine? How about HBO Max, a brand new streaming service that he probably doesn't even know about because it just dropped like two days ago.
10. Nintendo Switch: The Switch is great because when things get really bonkers at home, your dad can lock himself in the closet with his favorite games until things cool down. Not that I've thought much about this or anything.
11. Big Ole Metal Growler: If your dad likes metal and big stuff, he'll be all like, "Woah, Nelly!" when you hand him this gift. "Jease-louise!" he'll exclaim, "Whatcha got in here, a bowling ball?!" and everyone will have a good chuckle.
12. Birdhouse: Do you ever wonder what people did before smart phones? We looked at birds. Tricking birds into our field of view with birdhouses was our Internet, the birdseed was our Netflix account and the birds were our shows. It was a simpler time.
13. Birkenstock Sandals: I've been waiting most of my adult life to say this. Birks are back, baby! Now grab your iPod and meet me at the quad cause we're going frolfing.
14. Fancy Nespresso Machine: This little device pours espresso at the push of a button.
15. Framebridge Instagram Print: Red alert! Framebridge will print, frame and ship an Instagram photo directly to your Dad for $40. This is the millennial trifecta: Cheap, Instagram and free shipping. Now if they only had something for my Tic Tocs.
16. Best Beer-Making Kit: This is Wirecutter's top reviewed beer brewing set. I, personally, am not… uh… attentive enough to make good beer. But if done right, your dad will get an unlimited bucket of beer out of this thing. Best gift ever?
17. Yeti Wine Glasses: It doesn't take Hercule Poirot to deduce that there's likely wine in your metal wine glass that you're holding as you walk your dog at 9 p.m. on a Friday night. You're not fooling anyone. I'm on to you! (And with you.)
18. Hydroflask: It's a daring move to call this thing a flask. Actually, there may be no better example of the difference between you father's generation and your own than when he opens up this "flask." But it should be fun explaining to him that he's been dangerously dehydrated his entire life. Now get to hydrating, Pops! (I should note that Kelly is freakin' obsessed with hers. I don't get it but people love these things.)
19. Box of Cacti: If a box of cactuses is the best you can do, then I feel sorry for your father. Seriously, what's wrong with you? But he raised you so maybe he deserves it.
20. Croquet Set: Listen, I don't know anything about your dad. But will you entertain at least the possibility that you don't either? Maybe he's a sporting type longing for the croquet court and the wickets and mallets that could take him to the top of the USCA. In croquet, the stakes are high and so is the drama, so why not give it a shot? Somebody's got to.
21. Good Binoculars: When I first became a father, my desire to look out the window at stuff became uncontrollable. And now that I have two kids, I find myself back at that same window just looking my little heart out. A good set of the ole binoculars could do wonders for my window lookin'.
22. Solo Stove: Kelly won't let me get a wood burning fire pit because she's afraid I'll take after Mrs. O'Leary's cow and burn half of Chicago down. (Perhaps a valid concern.) But if your dad happens to live in a less sensitive fire situation this fire pit is dope.
23. Bean Mocs: I'm married to Kelly in the City so I'm required to maintain an elevated Bean Boot game. For example, I wear these Mocs as house slippers.
24. Quality Inexpensive Drone: This is Wirecutter's top-rated drone, and I'm thinking of getting one so I can see what the inside of my neighbor's tree looks like. (Comin' for ya, Nicki.)
25. L.L. Bean Bocce Set: One thing you might not know about me is that I was a Bocce coach in college. As such, I intend on driving my daughters to the extremes of the sport and this set is the first step to that goal.
26. Wood and Marble Cheese Board: I'm clearly fancy so I eat most of my meals off this thing. Luckily, nearly all of my meals are cheese based so it works.
27. Monogrammed Pint Glasses: If you're looking to make a power move with your father-in-law, give him a pint glass with your initials on it. He'll either respect you or ridicule you, but you're sure to get a reaction.
28. Bean Boots: I live in Chicago so my Bean Boots stay at the ready until the middle of July.
29. Marble Tic Tac Toe Set: Emma is in the middle of a a vicious board game phase, and let me tell you: she's good. So I got this fancy tic tac toe game for myself to study the game's higher-level strategies and nuance to keep my edge on her.
30. Audible Subscription: An Audible subscription gift is out there as an escape hatch for the gift-less this Father's Day. Three months is $45 so you might as well just do that now.
31. Monogrammed Wooden Bottle Opener: In college, I learned how to open a beer bottle with another beer bottle and I use this skill to intimidate other dads at get-togethers. So while I don't personally need a monogrammed wooden bottle opener, I suppose there are lesser dads out there who might.
32. Breville Indoor Pizza Oven: The Pizzaiolo Oven heats to 750 degrees right on your countertop and the resulting pizza is restaurant-quality. Does he need a professional grade pizza oven? No. Does he want one? Without question.
33. Fjallraven Laptop Backpack: The daily commute from bedroom to "home office" is a drag no more with this hip laptop backpack. It'll fit a 15″ laptop for work or a number of large sandwiches for fun because you and I both know that this dreaded quarantine won't be ending anytime soon.
34. Apple AirPods Pro: Noise-cancelling AirPods are great for mowing the lawn, noisy public spaces or, more realistically, extremely loud people who live in your dad's house.
35. Custom Cornhole Bags Set: Not only is it high-end and customizable, but this corn hole set makes drinking all day socially acceptable.
36. Electric Smoker: Slowly smoking meats sets off an olfactory alarm in a dad's limbic system that's directly linked to the areas of his brain that secrete good vibes. I made all that up but this is a great gift and my wife should get it for me.
Mitch. OUT!
The post Mitch's Father's Day Gift Guide appeared first on Kelly in the City.