If you wish to spend quality time with your children, have fun and make memories with them, board games are definitely for you. And if you think otherwise, here are some reasons you should consider playing board games with your kids.
Why should Kids (and you!) Play Board Games
1. The Family that Plays Together, Stays Together
Yes! Playing with your kids is important. It is subtle yet potent way to tell them you care and look forward to their company. Playing board games with kids is a great way to spend some quality family time and build a healthy parent-child bond.
2. Playing Board Games Fires Up your Brain
Board games are excellent for early learning. It is far easier to build logical thinking, spatial reasoning and critical thinking through board games than trying to preach them. Hippocampus and prefrontal cortex, the brain areas responsible for memory function, are greatly stimulated while playing board games. Thus, building concentration, focus and cognitive skills.
3. Board Games are Great for Mental Health
A fun board game session with your kids is equivalent to a booster dose of endorphins — the happy hormones. These hormones significantly impact our mental wellbeing by bringing down our anxiety and stress levels. Also it is much easier to iron out annoyances and squabbles that are so much part of family life.
4. Boosts Social Skills
Besides the brain benefits, playing board games also teaches children, especially the shy and younger ones, the quintessential social skills. Boards games are an easy way to teach children about sharing, patience, waiting for turns, communication and interpersonal skills. These soft skills are best taught by examples and what's better than demonstrating them over a playful session of board games.
5. Board Games Aid Emotional Intelligence
Let's admit it — nobody likes losing and children more so! But failure is a great teacher and losing has always been a part of life on some or other way. A board game is an excellent way to tutor your kids to win humbly and loose gracefully. Losing in a dignified manner teaches children to remain calm and take charge of their emotions. This builds resilience, self-control and better executive skills.
Winning on the other hand requires strategy, goal setting and self-analysis. All these skills can be easily nurtured while playing board games.
6. Excellent Way to Unplug
Board games can serve as an excellent tool to balance your family's digital and real life. They can help you foster real family connections. And you will be surprised to see how easy it is for your children to put down their devices when you offer (better schedule) time for board games everyday.
These are plentiful of reasons to play board games with kids. Board games are an inexpensive way to have fun and build great family relationships. Its a total win-win for both parents and children!
Now that you are all pumped up and ready to invest your time in playing board games with your kids, here are our recommendations for the best board games, ever!
Board Games for Pre-Schoolers
1. Acorn Soup 
Work on one to one correspondence, counting, matching and identification skills with this fun soup making board game for preschoolers. Great fun for kids 2-years-old and above.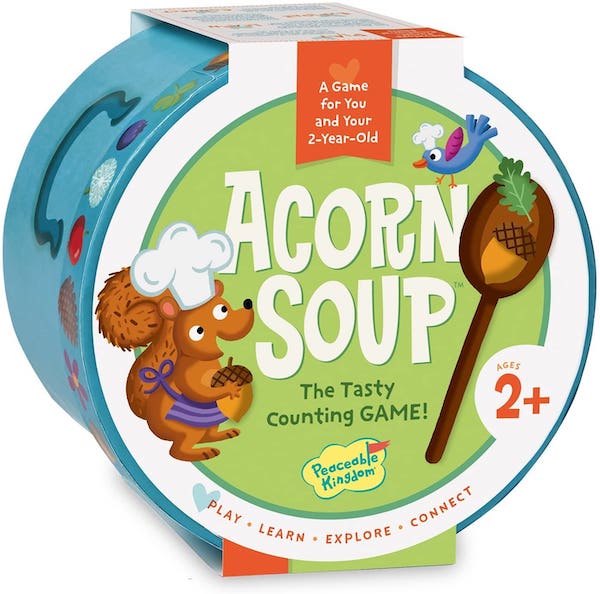 This classical board game for kids is a must have. Teach your children basic math skills as they go cherry picking in this great pretend play game. It's a perfect time pass for little kids who are 3-year-old and above.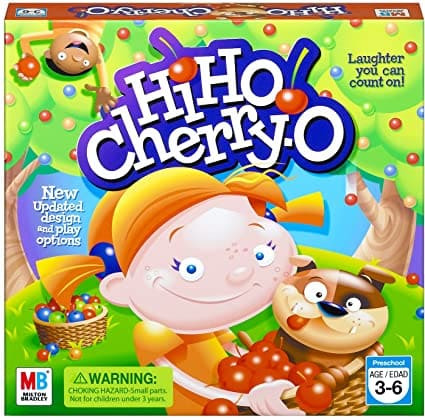 Based on the popular book series Pete the Cat, this game will certainly delight your preschoolers. Sing, act out and identify animals, food and much more. It is just the right game for family fun-time.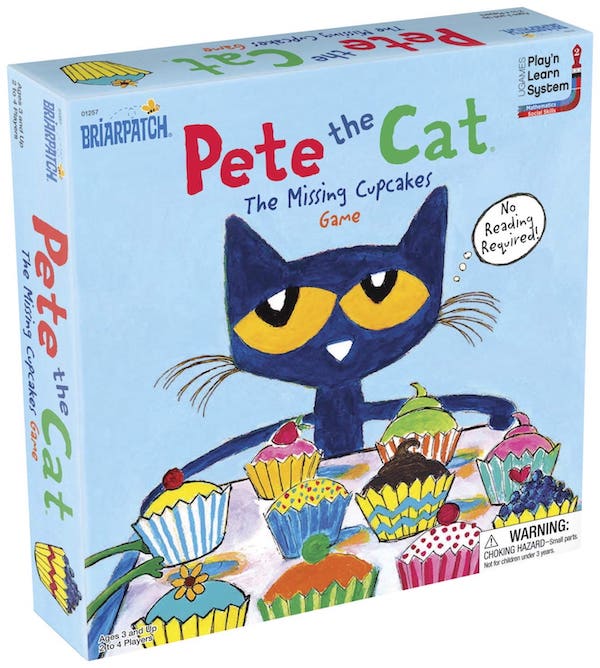 This is a wonderfully funny board game for preschoolers and young kids. Laughter and giggles guaranteed over this fun family game.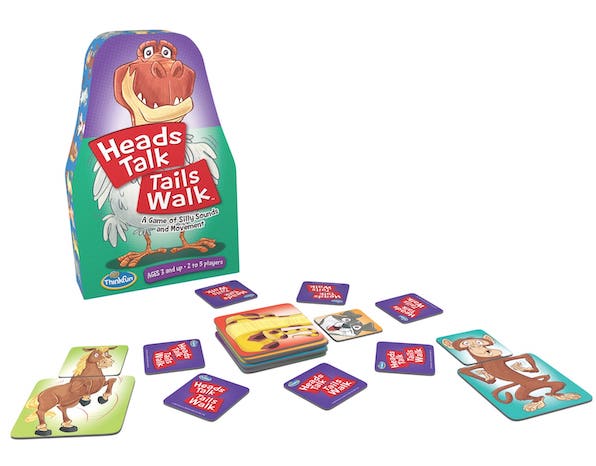 Looking for an educational game for kids? This one fits just right in. Teach young children colours and patterns with this easy to play board game.
Build memory skills with this easy game of matching bears. Just the perfect board game for preschoolers and young children, Bears in Pairs requires no reading and come with three challenge levels.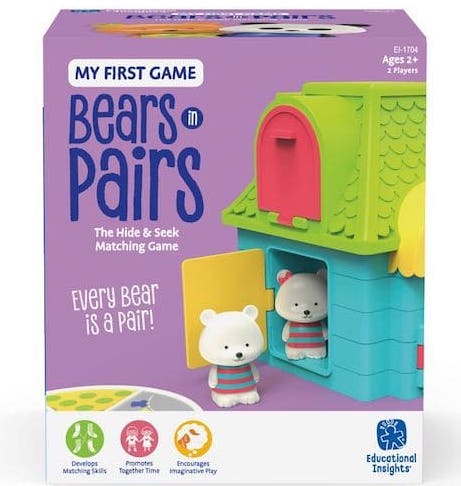 Teaching number recognition is a breeze with this fun game of number spotting. This is definitely one of the best educational board games for preschoolers.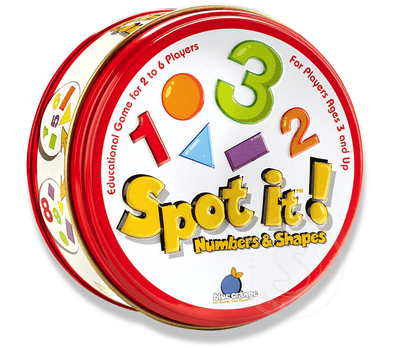 This game requires children to work together to help accomplish the goal. This pre-school game builds coordination skills, problem solving and logical skills. Apt for kids 4years and above.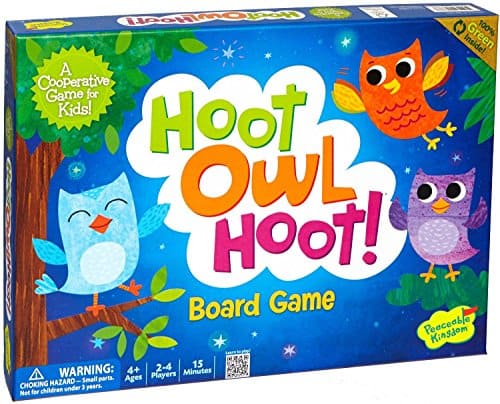 Build hand-eye coordination and motor skills with cute board game for kids. Suitable for kid 3years and above, this award winning game is just perfect for your preschooler.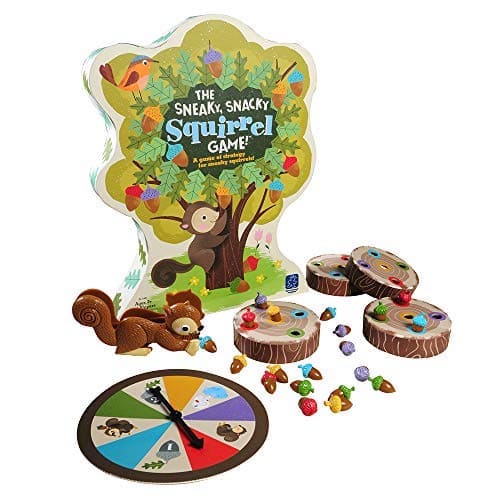 This classic board game is now available for younger kids aged between 3 to 6 years. Packed with a twist, this will surely delight your family.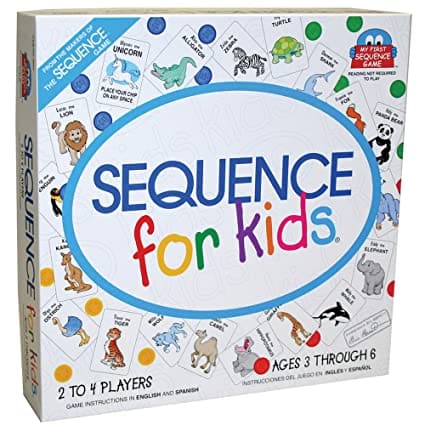 Get ready for laughs with this kid friendly version of charades for kids. This version is perfect for preschoolers and children starting kindergarten.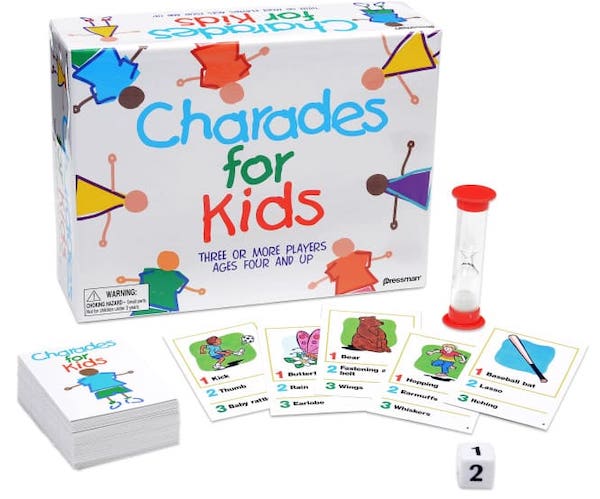 This is a fun colour matching game for children 3 years and above. It comes with different challenge levels to make it more interesting and suitable for older siblings.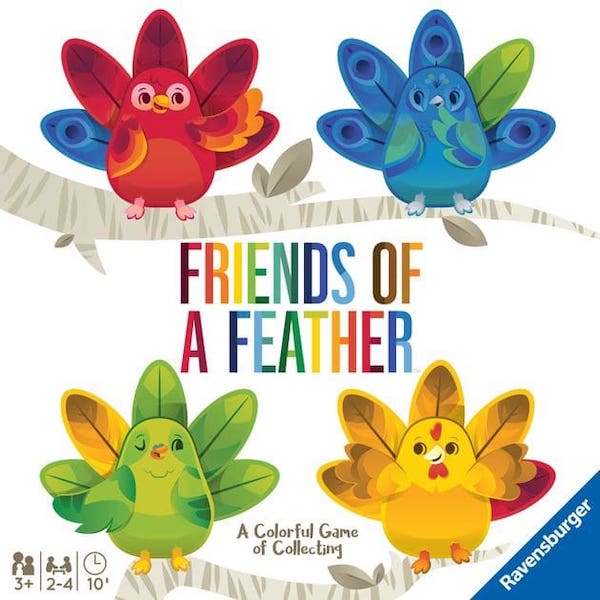 This motivational, non-competitive game is just perfect for family game nights. Winner of Parent's Choice Gold Seal Award, this game is certainly fun!
14. Candy Land
This is a classic board game for kids that most parents would also enjoy. It is simple enough to be played by preschoolers pretty independently without any adult intervention. Suitable for kid 3years and above.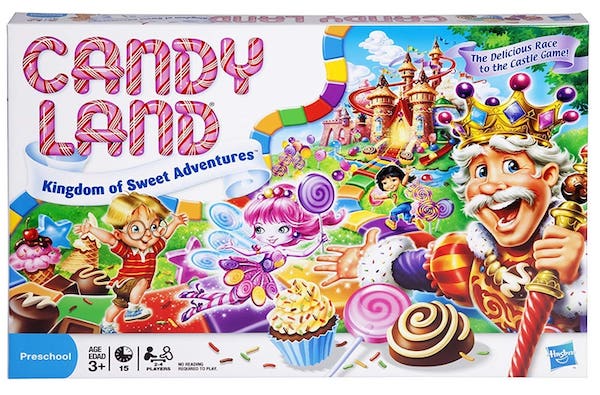 15. Stack a Cake
This is great game for kids 2years and above to build motor, visual and social skills. The goal is to stack the cake before the bear gets home.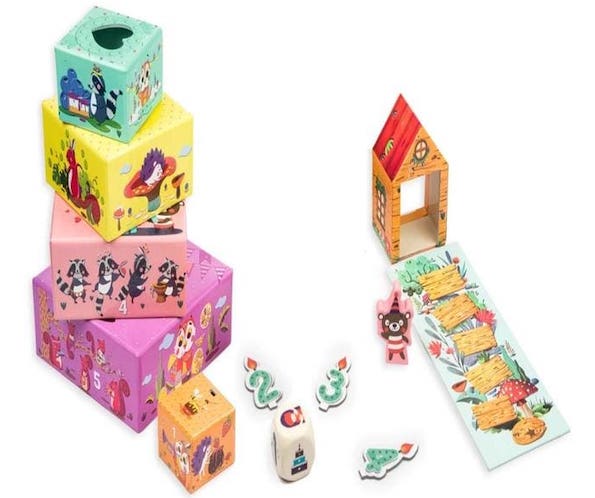 Board Games for Kindergarteners 
This is a lovely game for kindergarteners that doubles up the fun with a memory game as well as a cultural game. Your kindergartener will get to learn about different countries and its people through this easy to play matching game.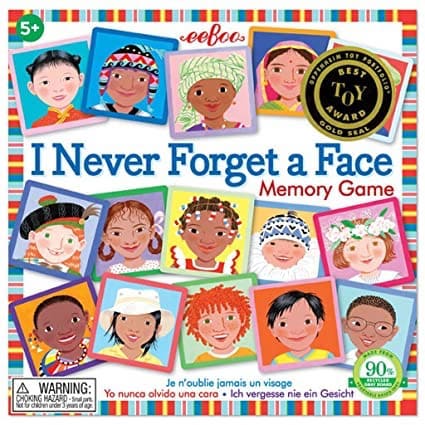 This is a strategy game, which your entire family will fall in love with. Collaborate with your kindergartener and find out which fox is the thief. Fun guaranteed!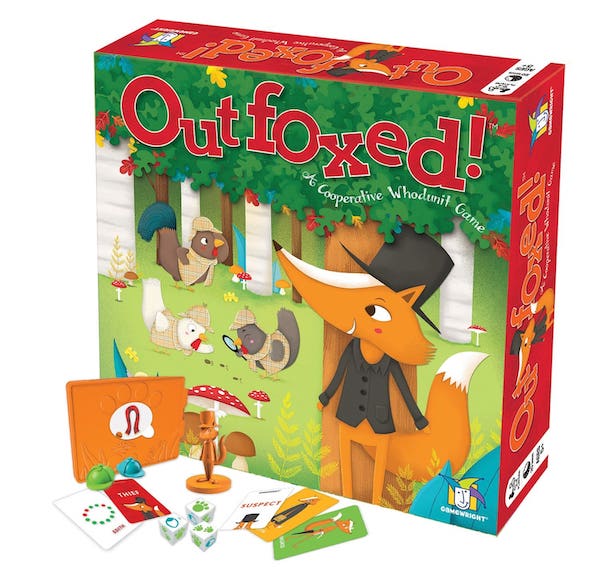 18. Pictureka
Another classic game for kids, Pictureka will work on your child's concentration and observation skills. Perfect for kids 6years and above, this is one game parents will enjoy alike.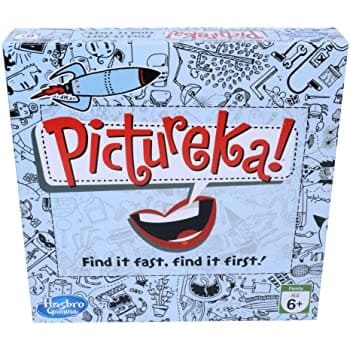 19. Operation
Yet another classic game for kindergarteners, this game will bring your childhood memories alive. Let your child be a little doctor and get hands-on with anatomy with this game. Perfect for kids 6years and above.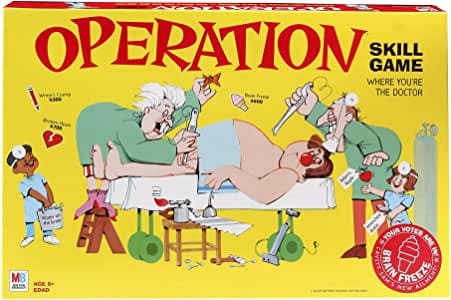 A great strategy game for kids aged 6years and above, this game comes with four different mazes. Great for building teamwork!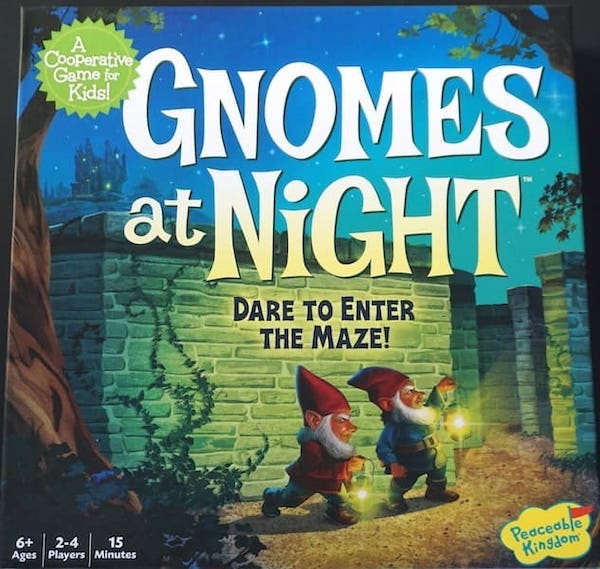 21. Sorry
This classic board game is a must for family game nights. Suitable for children 6 years and above, Sorry is great family fun game.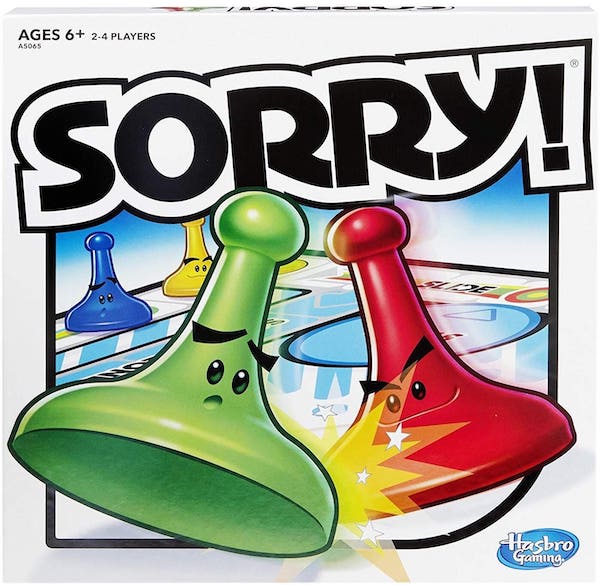 This is a super fun game of cracking eggs that will have your entire family up in laughs. Perfect for children above 5years, this game promises giggles and laughter.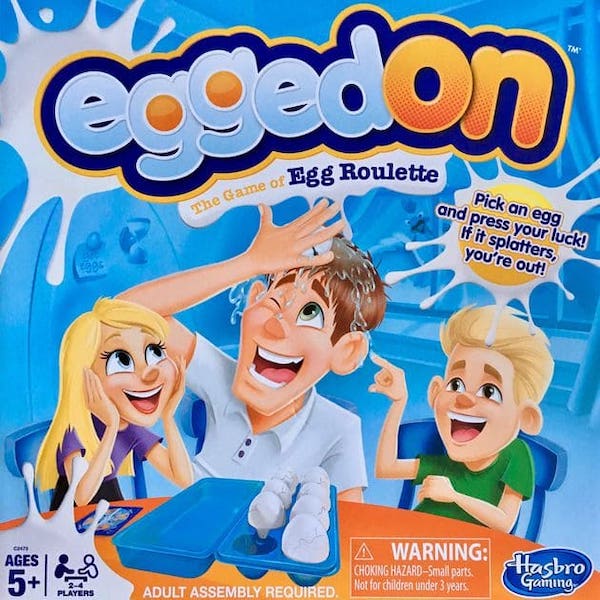 23. Pajama Party
This affordable game is great for building concentration and observation skills. Fast paced, it comes with two challenge levels to test your kindergartener. We bet you'll enjoy playing it with your little ones.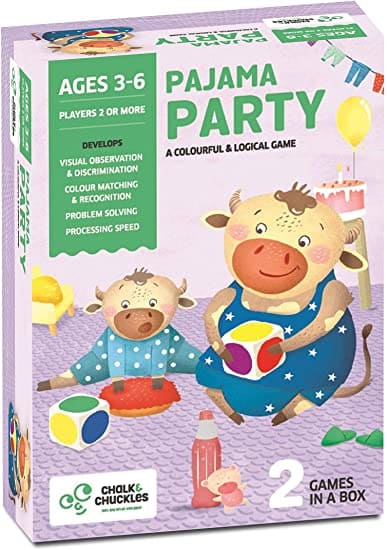 This silly, fun, fast paced game is perfect for game nights. Perfect for building pattern recognition and fine motor skills, this is the game for the whole family. Apt for kids 6years and above.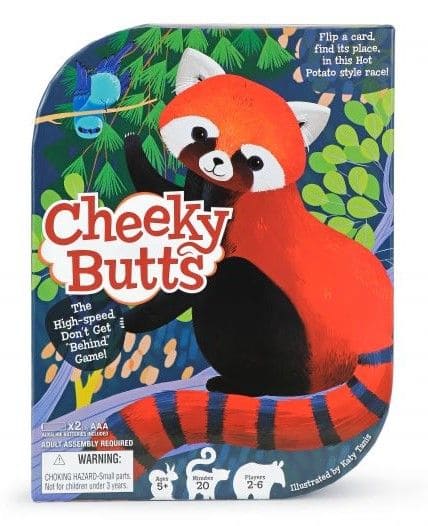 25. Monopoly Junior
Have fun counting and collecting Monopoly money with this kid-friendly version of classic game of monopoly for kids.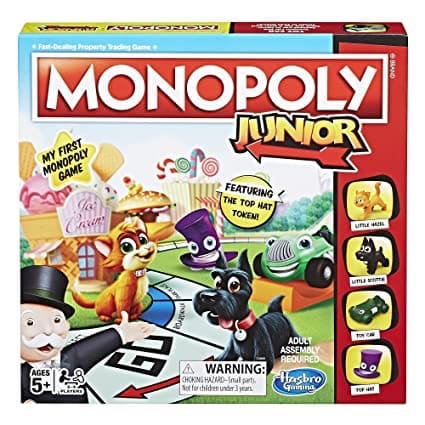 26. Guess Who
This is a classic strategy game for kids. Take turns to guess your opponent's card by asking questions. The first one to guess wins. It's a great game to build critical thinking and logical skills. Suitable for kids 6years and above.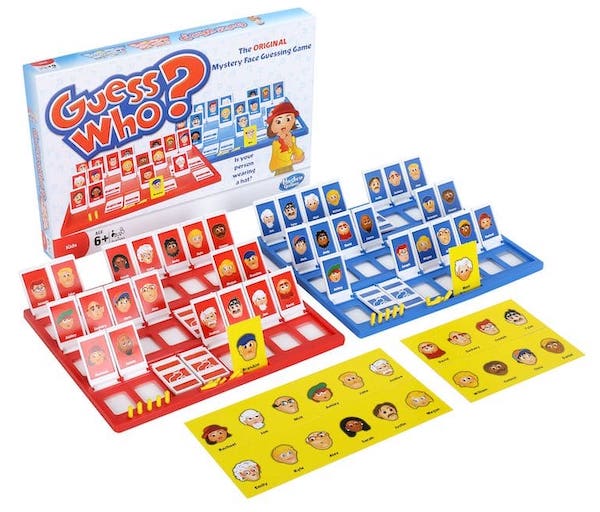 27. Trouble
Engage in some crazy fun with this peg-popping game. This racing game will add spark to your game routine. Perfect game for kindergarteners.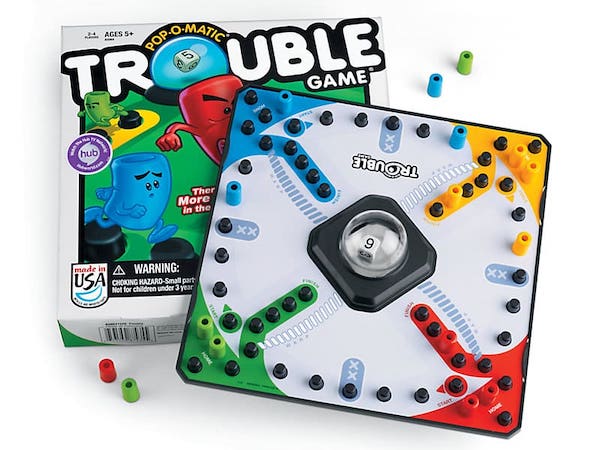 28. Skillmatics Newton's Tree
A wonderful game of tumbling apples, Newton's tree will get everyone in your family hooked onto the game. It is great for children 6years and up.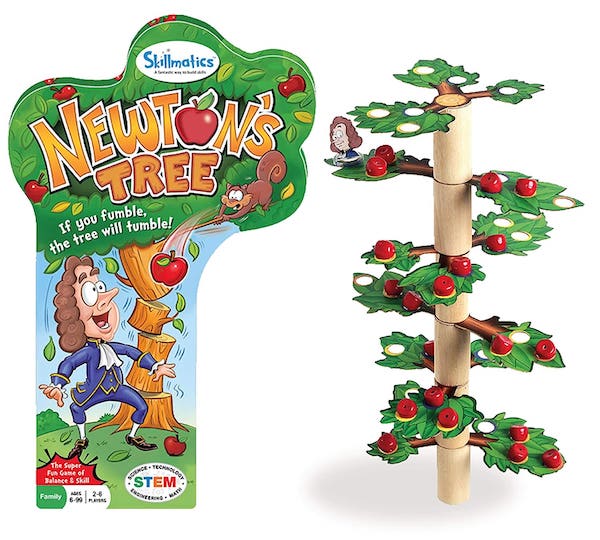 This is a fun electronic game for kids 6years and above. This addictive game works on improving reflexes and quick thinking.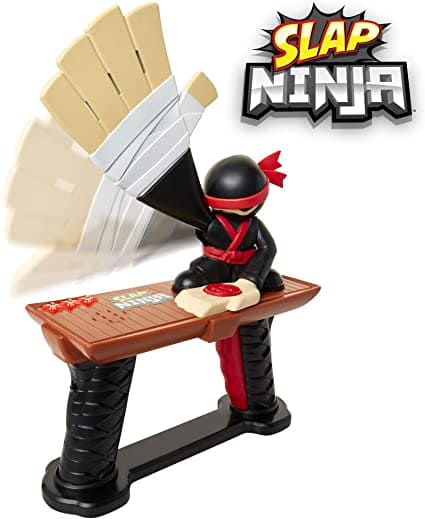 30. Qwirkle
Work on critical thinking, pattern recognition and problem solving with this easy to understand game of Qwirkle. This is a great educational game that children (6+ years) will love.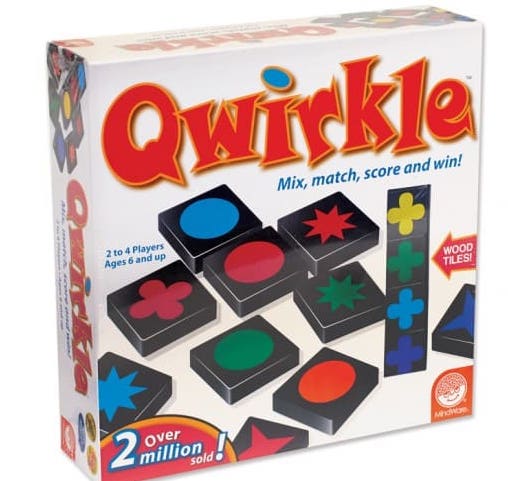 This strategy board game for kids is just perfect for kids. The goal is to trap the bugs by forging a path. Suitable for kids 6-years-old and above.
32. Mouse Trap
This is great board game for kindergarteners to build logical skills, strategy and decision-making skills in children. Apt for children 6years and above.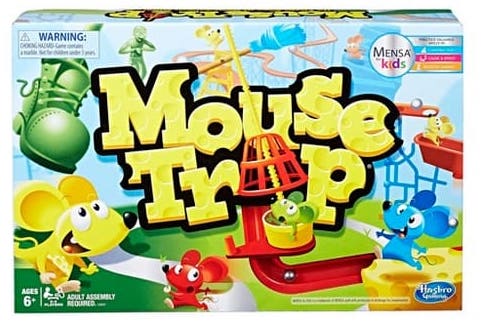 This magnetic disk game is great for fun family game nights. It works to build pattern recognition and matching skills and is certain to become your child's favourite. Best for kids 5years and up.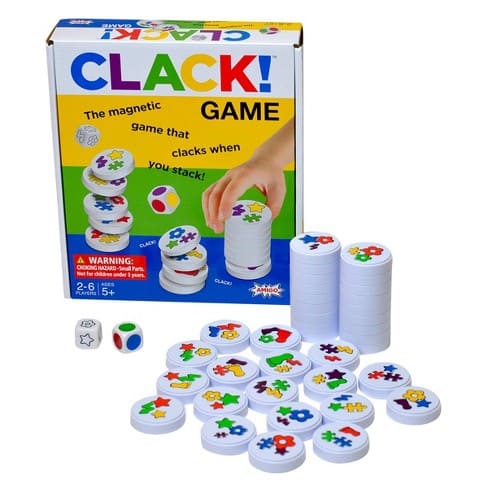 Board Games for Kids 7 years and Above
Encourage problem solving, critical thinking and spatial awareness with this puzzle race game. Perfect challenge and strategy board game for kids 7years and above.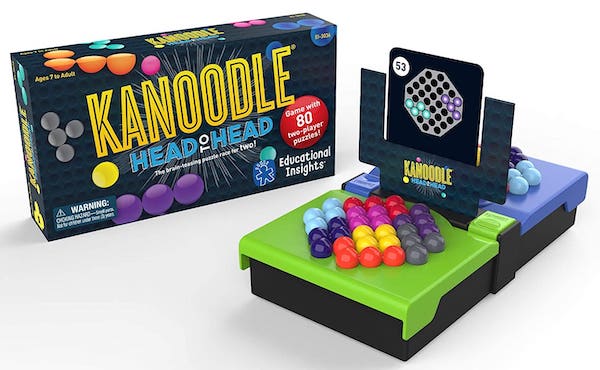 35. Kitki Three Sticks
This is an excellent math game for kids 8years and above.  Build geometry and spatial skills with this highly engaging game.
36. Blokus
This is family fun strategy game for all. Easy to understand and play, this game has just a handful of rules and is a great mind booster.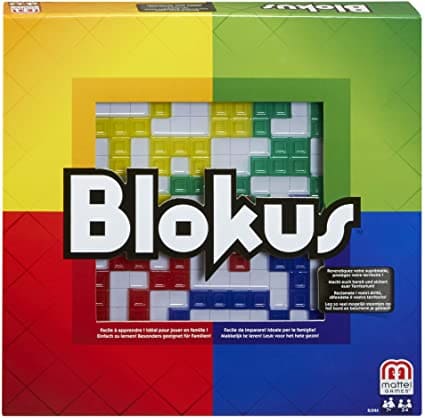 37. Pandemic
This game for children above 8years is fabulous at building cooperative skills and teamwork. Just right for a family game night.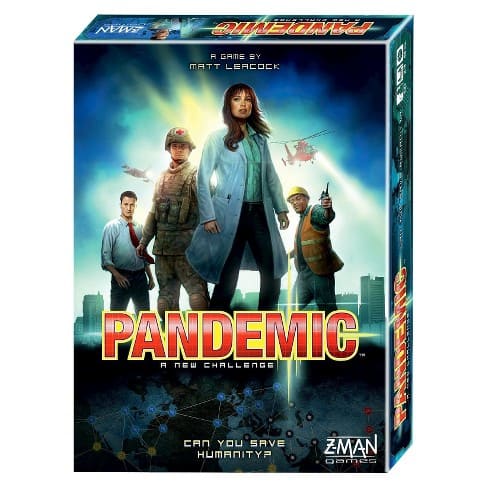 38. The Game of Life
This classic board game will bring your family closer. Sit together to play this wonderful game about life.
39. Uno
This classic card game is an all time favorite. What can be better than a family game of Uno. Suitable for children 7years and above.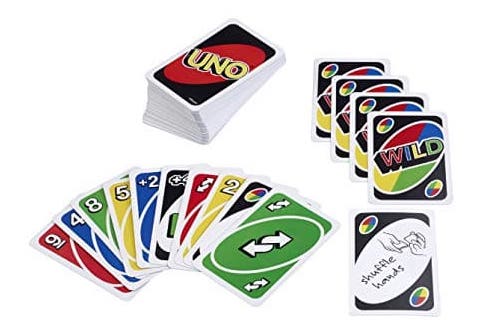 40. Catan
This award winning game is based on civilisation. Recommended for children 10years and up, this a great strategy game for kids.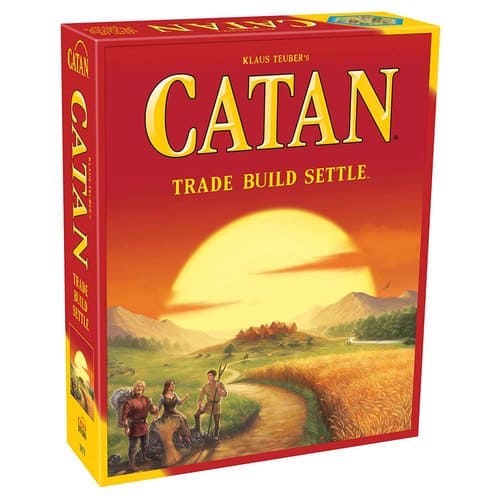 41. Scotland Yard
A classical game for kids, this is a must have. Hone your child's critical reasoning and logical skills over this addictive detective game. Suitable for children 10years and above.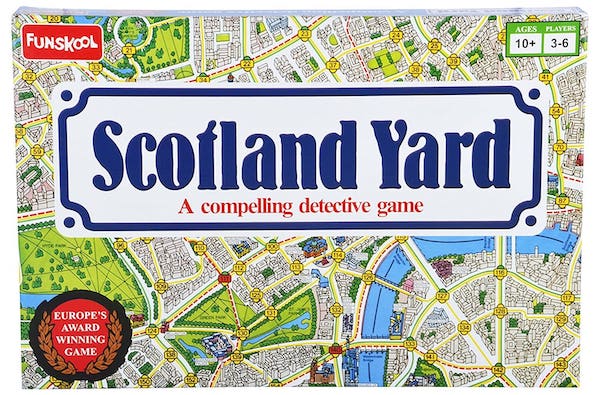 42. Othello
This one is our all time favorite. Othello is great strategy building game to play with your child. This two players game is suitable for kids 8years and above.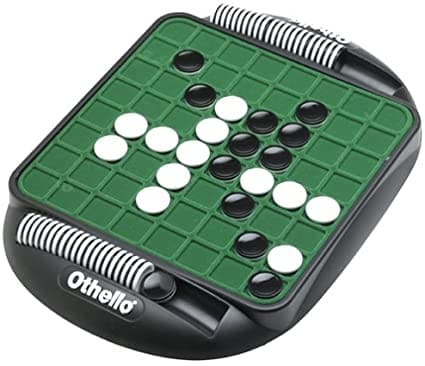 43. Mastermind
This is a code breaking game that will challenge your kids 8years and above. Thrilling and mind bending, mastermind requires you to guess your opponent's code before she guesses yours.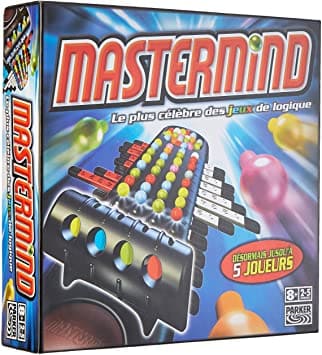 44. Hexpert
Hexpert is an award winning strategy game for kids 7years and above. This is a family game that will get everyone hooked.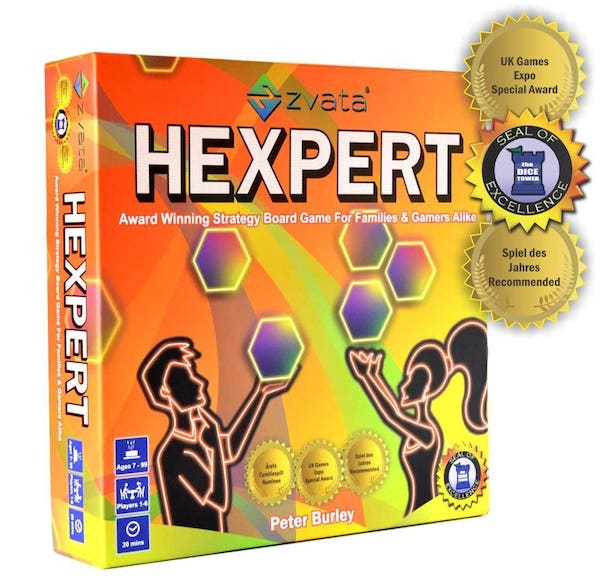 45. Risk
Get ready to conquer the world with this strategy board game. Suitable for everyone 10years and above, this game will take you on an adventure ride.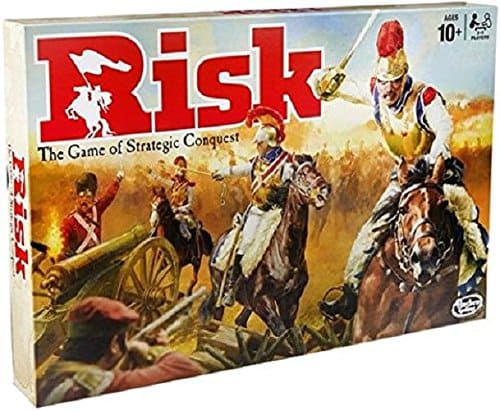 This is a fast paced game of crazy combinations. Get ready to check your reflexes and quick thinking with a game session of Apples to Apples.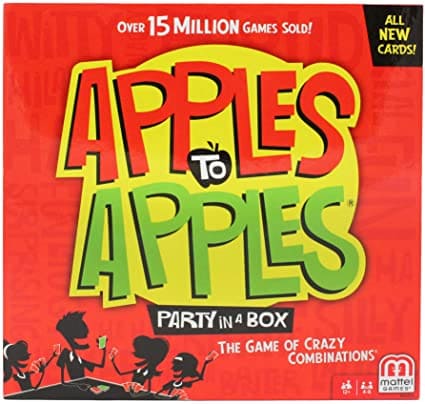 Fancy a treasure hunt? Then this one is for you. Hugely popular, Labyrinth Board game is a perfect family game. You need to race through the maze to beat your opponents through the shortest path.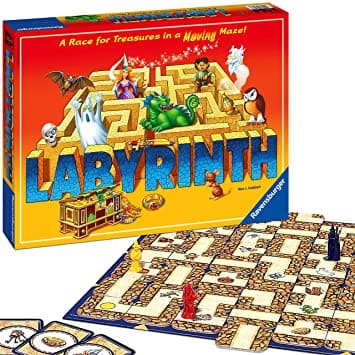 Engage your children to learn, read and know more about the world with this family edition of trivial pursuit. With separate cards for kids and adults, it offers a fair chance for all to win. Recommended for kids 8years and above.
49. Chinese Checkers
This classical board game is fun for both adults and kids alike. A must have strategy game for kids and adults.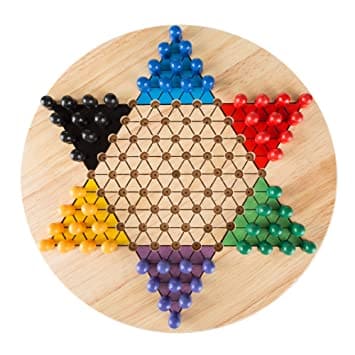 This addictive game is hard to put down. You can play it independently or with friends, this fast -paced puzzle game is certain to challenge your brain.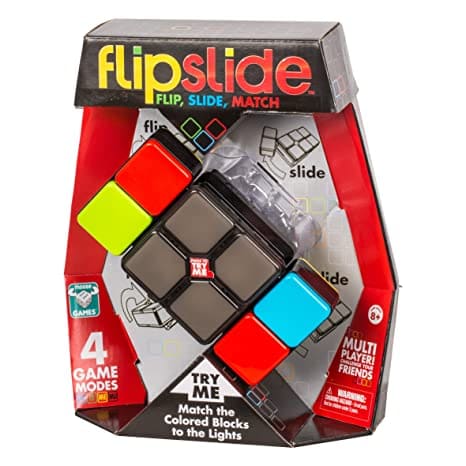 This post may contain Amazon affiliate links, which means that I earn a minuscule (< 5%) commission if you purchase. 
The post The Giant List of Board Games for Kids appeared first on KidPillar.