Hey, hey! Happy Friday! First things first, I owe you guys the biggest THANK YOU for your kind words regarding our
baby news
. We are obviously beyond grateful for this little blessing and reading your words of support and encouragement and learning that some of you have been praying for us means more to me than you will ever know. Blogging is a really cool thing but it can also be incredibly isolating (especially right now!) so reading that some of you have been following me and my family for years made me feel like I have a bunch of friends out there caring for our family and rooting for us. It just means the world and I can never say it enough: Thank you.
Now, please tell me, how are YOU doing right now? How have you been adjusting to this weird "new normal" many of us have been experiencing for more than a month now?  I hope and pray you're all doing well and for those of you working outside of the home right now, I'm praying you stay safe and healthy and sending gratitude your way for fulfilling such important roles through this pandemic.
As I'm sure you expected if you are a regular PBF reader, today I'm sharing my weekly list of things that are making me smile this week. It's a short roundup of small things bringing joy my way and I'd love to hear about anything you're loving right now in the comments section of this post as well.
I hope you all have a good weekend!
Things I'm Loving Friday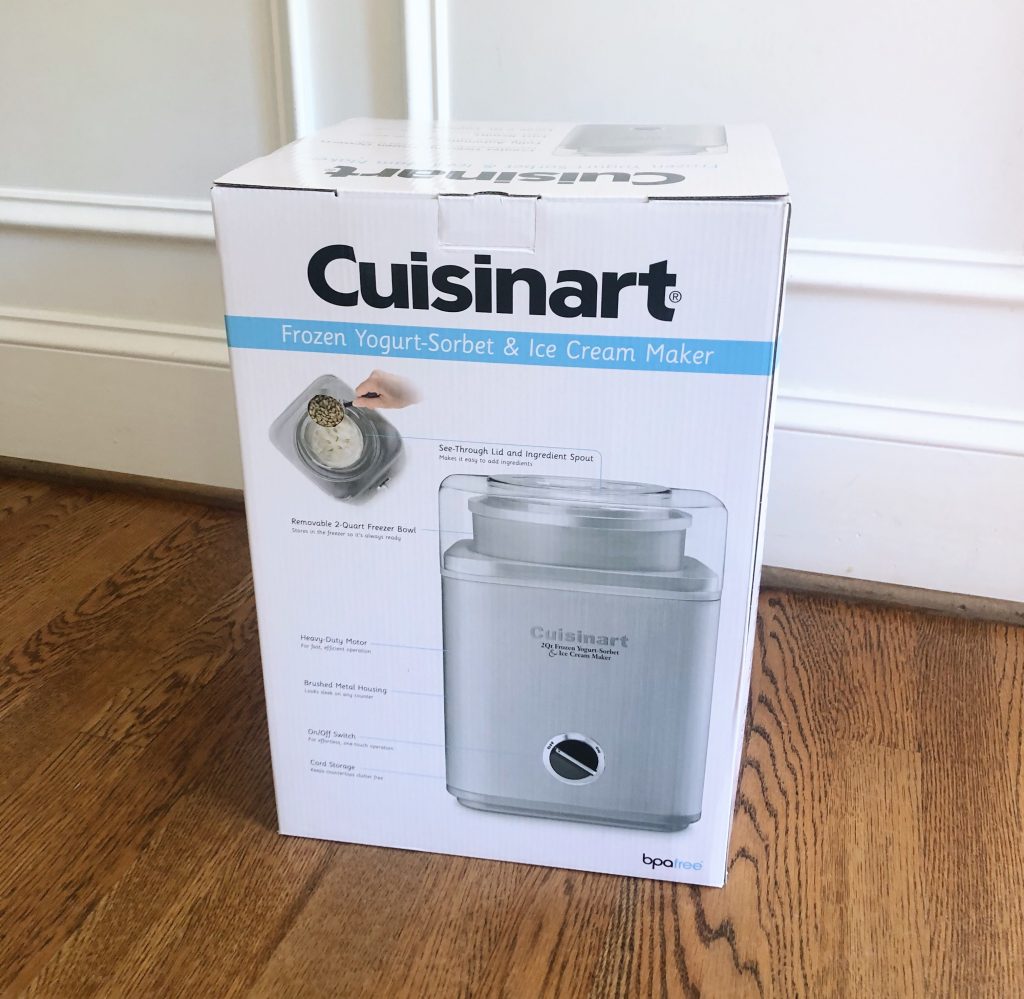 My birthday is coming up at the end of the month and I already ruined one of my birthday surprises from Ryan. Earlier this week, a new ice cream maker was delivered to our house and the box made it quite obvious what was inside. Oops! Thankfully it wasn't too hard to convince Ryan to let me open this birthday present a bit early since we're ice cream fanatics in this house. I cannot wait to put it to use! (Ryan selected the Cuisinart Ice Cream Frozen Yogurt and Sorbet Maker because it is the one my brother-in-law raved about and recommended. Ross is the research king!) Now I need your ice cream recipe recommendations! I have one VERY important caveat — I cannot handle icy ice cream. If the recipe yields ice cream that tastes even the least bit icy/crunchy, I'm out. Give me all the silky, creamy ice cream recipes, please!
Oh and this is a long shot, but if any of you have ever attempted to recreate Ben & Jerry's (sadly retired) Oatmeal Cookie Chunk ice cream and had success, I NEED the details ASAP. I am on a mission to bring that back into my life somehow, someway.
This workout was an awesome one and checked all the boxes I usually have in mind for an at-home workout: Not too long, effective and fast-paced. I've been following Nicole's blog for years and actually met her in person on a Stitch Fix trip years ago but I think this was the first time I've done one of her video workouts, as I've typically followed her Pinterest-style image workouts in the past. I have a feeling this won't be the last Pumps & Iron video I complete, especially during this season of life when all of my workouts are at home and I'm constantly on the lookout for new workouts to try to keep myself motivated. If you're in a similar boat and are looking for (free!) workout videos to try, you can also check out Nicole's YouTube channel for a ton of workouts!
Do you like how I swiftly transition from talking about fitness to talking about jellybeans? Hopefully you guys are used to this nonsense by now! Haha! Anyway, I'd love to blame the fact that I have a secret stash of jellybeans in our pantry on pregnancy but I think hiding candy from your kids is more of a parenting thing than a pregnancy thing, right?
The week before Easter, I bought an extra bag of Starburst jellybeans for myself (okay two extra bags but one was demolished before Easter) with the intent to stash them way in the back of our pantry where our boys could not find them. What can I say? Sometimes mama needs all of the pinks and reds to herself. Also, are Starburst jellybeans not the best jellybeans on the planet!? (Well, actually, I DO love Jelly Belly buttered popcorn jellybeans but I know those are a little more polarizing.) On another note, I hope whoever made the decision to change the green Starburst jellybeans from lime to green apple got a major promotion because this former green jellybean-hating girl is all about the green apple ones now!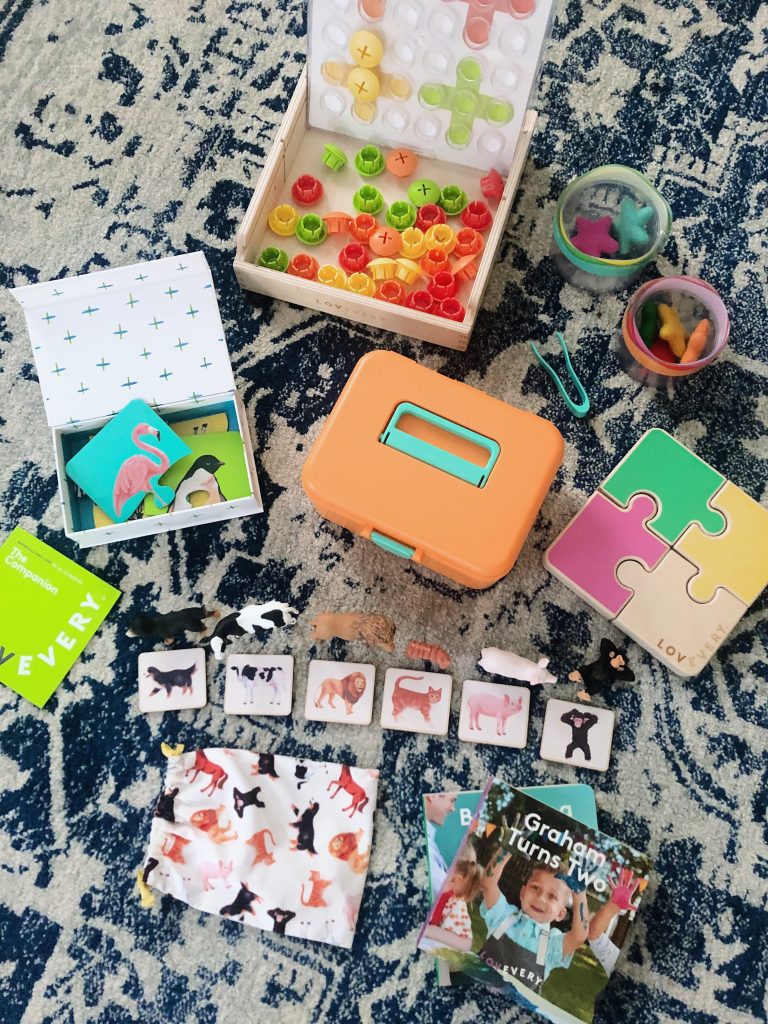 I feel like a broken record talking about my love for the Lovevery play kits but every single time we receive one in the mail, I am blown away by the quality of the toys, books, puzzles and activities included in these deliveries. For those catching up, my mom gifted Ryder with the play kits and they are the BEST. These are truly some of the only toys we will be saving after our kids grow up because the quality is unparalleled and they're such a hit. Lovevery play kits are designed by experts (researchers, academics and practitioners in the fields of psychology, development, occupational therapy, and education) and are especially created for a child's specific learning stages. They're all about "playtime with a purpose" and use science-backed research to create toys to engage the brains of babies and children in a way that's both purposeful and age-appropriate.
I actually thought Ryder received his last delivery a few months ago, so when one showed up on our doorstep this week, the timing was perfect since both boys were driving me (and each other!) a little crazy on a cold and windy day and not loving any activity I threw their way. Lovevery to the rescue! Ryder's most recent delivery is targeted for toddlers 22-24 months old and the boys have both been reaching for the toys and activities in this box all week long!
Some highlights:
Stacking Cups with Corresponding Colored Stars and Transfer Tweezers (great fine motor development, learning colors and matching): This little trio of toys has seemingly endless playtime possibilities. While stacking and unstacking the cups is an obvious one, using the transfer tweezers to take the felt stars in and out of the cups has been a lot of fun for Ryder. I also love the fact that the cups can be used in the water or sand as well and the bottom of each cup is different (some have holes, little patterns, etc.).
Animals + Montessori Animal Matching Squares (love these for imagination and matching): Like most toddlers, Ryder is animal obsessed so this was an instant hit. He quickly caught onto the matching game but then spent the most time taking the animals all over our house on little adventures with Chase! I also love that the animals and squares came in an adorable animal drawstring pouch to keep them together and organized.
Mosaic Button Board (fine motor + hand strength): Ryder loveees putting the little buttons on and off the boards and Chase was all about following the different patters on the board and creating his own pictures as well! Bonus for Mom: The mosaic board serves as a lid to contain all of the buttons for easy cleanup and storage.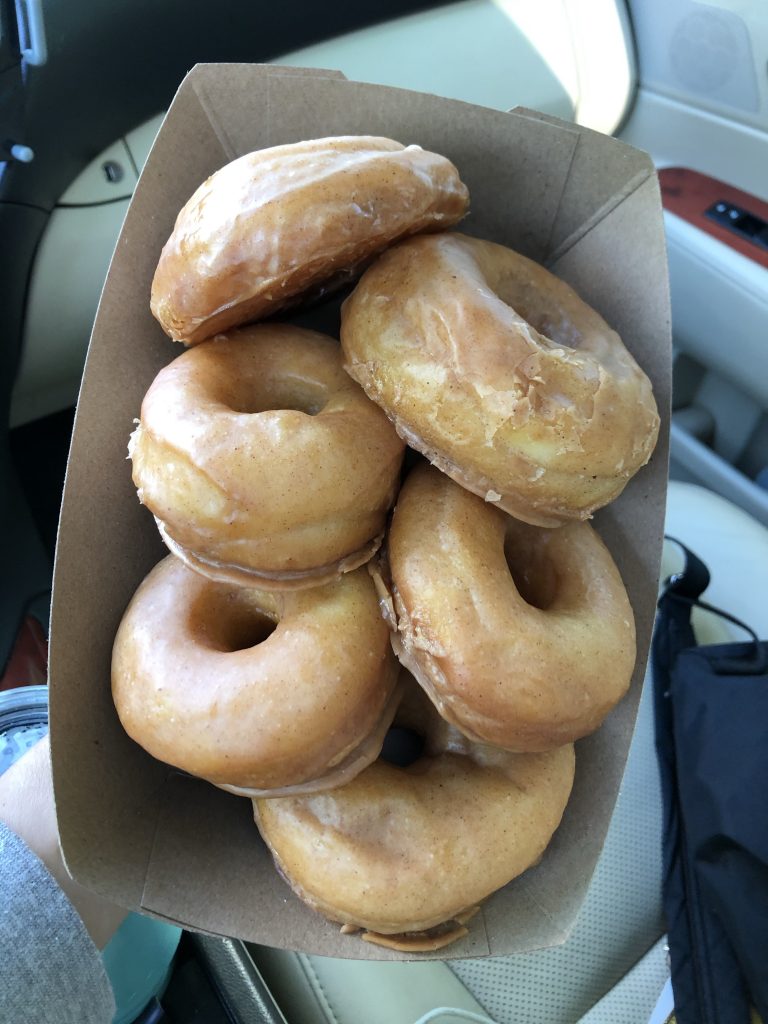 I'm sharing this one for any local readers out there! Several weeks ago when restaurants were forced to close their doors and/or switch to curbside pickup only, Kindred, one of my all-time favorite local restaurants, teamed up with Summit, a wonderful local coffee shop in Davidson to offer milk bread doughnuts on the weekends at Summit's temporary pop-up drive-through location. The doughnuts sold out every single weekend (often by 7:30 a.m.!) so they recently began offering them every weekday except for Mondays when they're closed. Hooray! Since the boys hadn't been on a car ride in weeks, I loaded them into my car last Friday for a little adventure and we grabbed some coffee and doughnuts to go. The doughnuts absolutely lived up to the hype, especially when we heated up the ones we didn't polish off in the car in the microwave for 10-15 seconds once we arrived home. I think this may become a new Friday tradition for our crew during quarantine, as I'm planning to take the boys that way again this morning. Yum!
Collagen Baked Oatmeal (I whipped up this recipe again on Tuesday and love it plain or served with some Greek yogurt and fresh berries on the side.)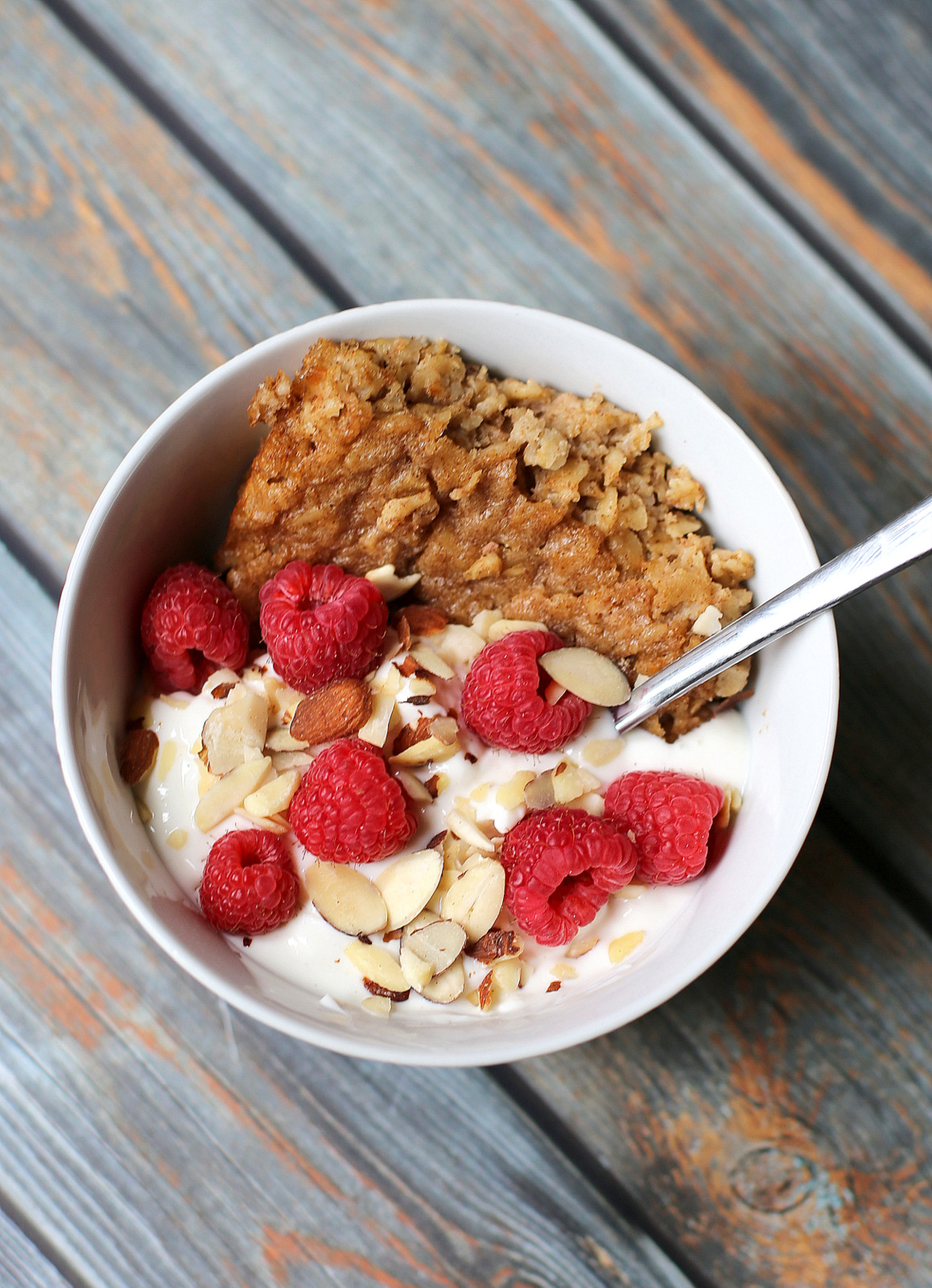 Total Body Floor Workout (A great low impact at-home workout you can do that doesn't make a lot of noise and works the whole body.)
Question of the Day 
What is something making you smile this week? 
The post Things I'm Loving Friday #322 appeared first on Peanut Butter Fingers.