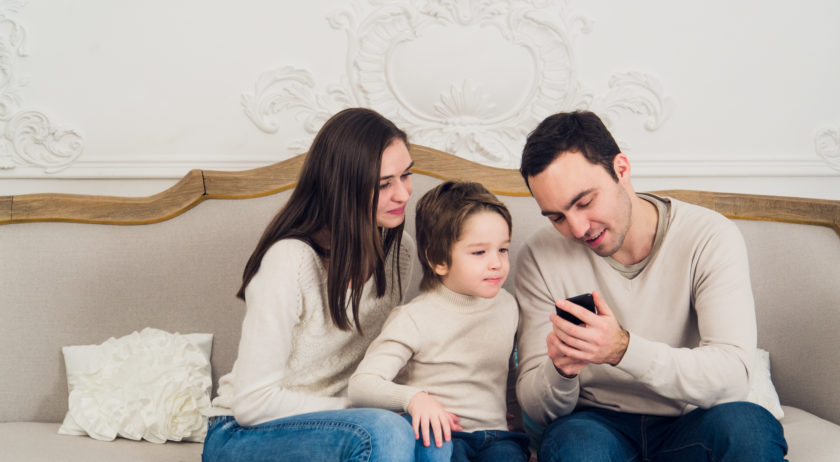 We all know the importance of time spent together as a family. Playing backyard football, going for bike rides, cooking food together…all of these have lasting benefits for your children. But did you know that playing games with them can also increase their executive functioning skills? According to an article on Scholastic.com, board and card games can help your child with everything from focus to flexibility to self-awareness and self-control. But board games tend to be costly and take up a significant amount of space. Game developers are aware of this and many popular card and board games now have app equivalents. If you want to spend some quality time with family and save some money while doing it, here are three of the best app ports of Popular Games. 
Best Game For Teaching Gratitude and Self-Awareness: Tokaido 
Travel with your family back in time to ancient Japan in the game Tokaido. This game is all about traveling from one place to another, collecting souvenirs, meeting new people, seeing beautiful places, and of course, eating amazing food. The player who has the best traveling experience at the end of the game is the winner. Unfortunately, the physical copy of this beautiful board game is now out of print. But the app takes what is great about the board game and adds elements that make it a much more immersive experience.  Players can compete against the game's AI or pass and play with other family members. The music and art direction of this game are calming and peaceful; it almost makes you feel like you actually are on vacation experiencing the sights and sounds of the road to Edo. 
Tokaido is available for purchase on iOS and Android. 
Best Game For Teaching Multiple Executive Functioning Skills: Risk 
For those who do not know, Risk is the popular strategic game of global domination that has a giant board and approximately one million tiny pieces. You control an army that expands or shrinks depending on how many territories you have conquered. The object of Risk? Total global domination!  It is a great game for teaching your children about planning, flexibility, and self-control. But if you do not have the space to play this game or have simply lost enough pieces of your physical copy to render it useless, simply download the Risk app for your phone or tablet. The game features solo modes but 2-6 players can use the same device with the Pass and Play mode. 
Risk is available for free on Android and iOS. Certain features require in-app purchases. 
Best Game For Teaching Planning and Self-Awareness: The Game of Life 
If you want a game that is both fun and can open up conversations about adult responsibilities, look no further than The Game of Life. This app version of the classic board game features local play for families, but also online play if you want to connect with family and friends who live elsewhere. The game also features a full mode and a quick play mode, making it easy to get in a quick game while waiting for a plane, a table at a restaurant, etc. Talking about the expenses of college, the benefits of working, and the responsibilities of having a family has never been so fun! 
The Game of Life is available for purchase on Android and iOS. Additional boards and themes require additional in-app purchases. 
What are some of your favorite board games to play with your family? Let us know in the comments below!