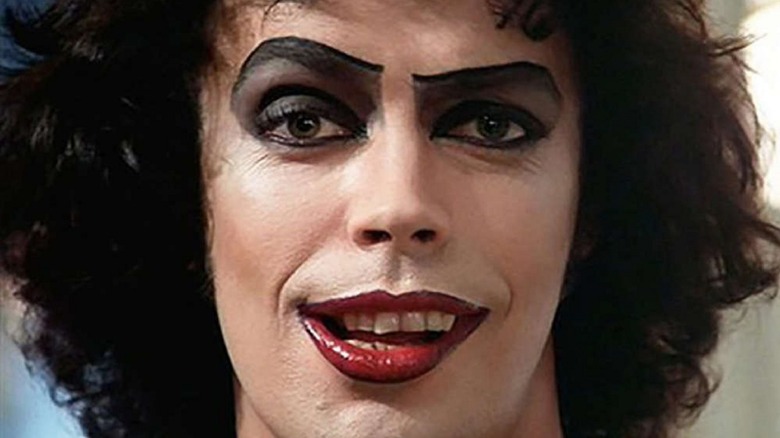 Comedy is an inherently subjective genre. Even if a film is well-produced and acted, it won't matter unless viewers find it funny. Not every film fan's sense of humor is the same, and there are countless subgenres of comedy movies. They come in all shapes and sizes: Some comedies are massive star vehicles, and others are smaller, independent features produced on a shoestring budget.
It's often said that comedy is harder than drama, and it's easy to see why. Audiences are taking a risk every time they see a comedy project. While a bad horror or action movie might inadvertently be hilarious and still enjoyable if it doesn't come together, watching a bad comedy is just a miserable experience. There's nothing worse than being uncomfortable watching something intended to make you laugh.
Audiences that are nervous about whether or not a comedy will work look to reliable movie stars that they already enjoy. If you already associate a star with a certain sense of humor or style, then you are likely to be interested in their upcoming projects. Actors who find a comedic niche can generate a unique following. These fanbases range from mainstream stars, like Adam Sandler or Eddie Murphy, to cult favorites, like Bruce Campbell or Tom Green. Not every great comedy star has earned that type of following, though. Sometimes, the funniest actor in a film is the one who only appears in a few scenes. These underrated comedy stars don't get enough praise.
Gillian Jacobs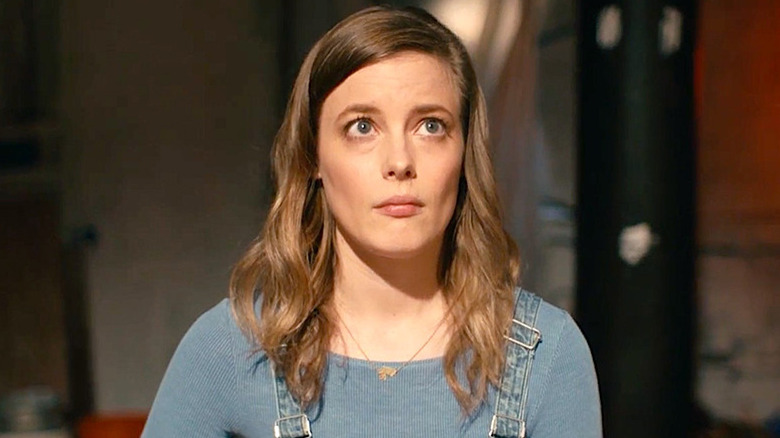 Sometimes it can be challenging for actors that originate on television to make the jump to the big screen. While some of today's most successful movie stars began on television, there can still be a stigma against actors that are well-known for network programming.
It is especially tough for actors who've played an iconic part for many years. Although she's done a lot of film work, Gillian Jacobs is best known for her performance as the progressive psychology student, Britta Perry, in the NBC comedy series "Community." "Community" was always a niche favorite that never became a mainstream hit. However, the quirky college series inspired a passionate following, and both Jacobs and her castmates became synonymous with their eccentric characters.
Outside of "Community," Jacobs has done great work in independent comedies, including "Ibiza," "Dean," and "Lemon." These idiosyncratic films showcase her intelligent sense of humor. She gave her best performance to date in the 2016 dramedy "Don't Think Twice." It allowed Jacobs to deconstruct the very nature of her profession. Mike Birbiglia's ensemble film focuses on an improv comedy troupe that begins auditioning for a fictionalized sketch comedy show, inspired by "Saturday Night Live." The performers support each others' success, but fear they'll be split apart if only a few of them make the cut. Jacobs' character, Samantha, questions her abilities when her boyfriend, Jack (Keegan-Michael Key), is selected, but she is not.
Judy Greer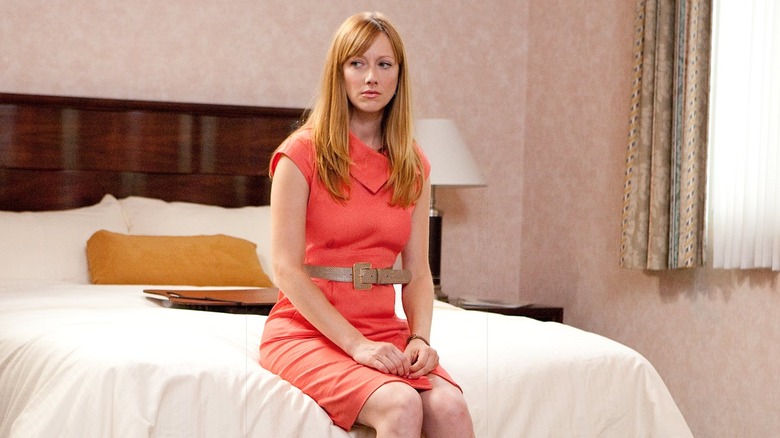 Judy Greer is the type of great actress who you have probably seen in dozens of roles, even if you don't know her name. The most talented performers are the ones that can disappear within an ensemble, and Greer has been a part of several major blockbuster franchises. She has popped up in franchise films such as 2018's "Halloween" and its follow-up "Halloween Kills," along with "Dawn of the Planet of the Apes," and "Jurassic World." However, Greer has really shined in her comedy work. She brings an empathetic quality to her performances that makes them instantly likable, and very relatable.
Although the "Ant-Man" films are intertwined within the Marvel Cinematic Universe, they are much more comedic in nature. Greer helped bring Scott Lang's (Paul Rudd) ex-wife Maggie to life. Maggie easily could have been an unlikeable character, as she is preventing Scott from seeing his daughter. However, Greer showed Maggie's genuine concern for Scott's well-being, and his ability to be a responsible father. Maggie, and her new husband Jim Paxton (Bobby Cannavale), add a different perspective to the superhero world that is sorely missing in the rest of the MCU.
The "Ant-Man" series isn't the only time that Greer has been cast as a sensitive relative. The 2012 mumblecore comedy "Jeff, Who Lives at Home," focuses on a struggling family that has trouble communicating with each other. Greer's character Linda is the most likable character in the entire film, who has to deal with her obnoxious husband, Pat (Ed Helms).
Jemaine Clement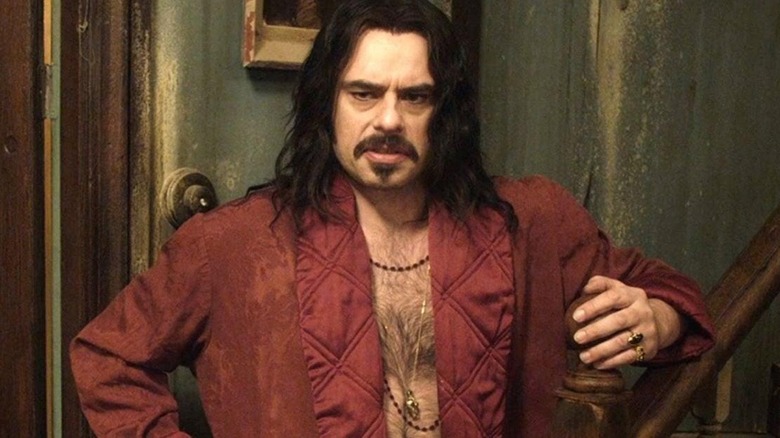 New Zealand writer, director, and actor Taika Waititi has quickly become one of the most prominent filmmakers in the entertainment industry. After creating cult comedies like "What We Do in the Shadows," "Hunt for the Wilderpeople," and "Eagle vs. Shark," Waititi helmed the Marvel Cinematic Universe film "Thor: Ragnarok," and will return for its sequel, "Thor: Love and Thunder." Waititi even won the Academy Award for Best Adapted Screenplay for his coming-of-age historical dramedy "Jojo Rabbit." Waititi's early screen partner, Jemaine Clement, was instrumental in his success, even if he isn't as widely recognized for his contributions.
Both Waititi and Clement refined their unique sense of humor when they were part of the improv comedy group "So You're a Man." While Waititi stepped into the movie world, Clement began creating beloved characters on comedy shows. Although he became best-known for the success of "Flight of the Concords," "Legion," and the FX series adaptation of "What We Do in the Shadows," Clement has also done incredible work in film. You have probably heard his voice many times, even if you don't recognize it right away. Clement has voiced characters in "Rio," "The LEGO Batman Movie," "Despicable Me," and "Moana." Clement is always memorable when he shows up in cameo roles. For starters, he added some great physical comedy to "Men in Black 3" with his character Boris the Animal, one of the many villains that Agent J (Will Smith) has to deal with. 
Rashida Jones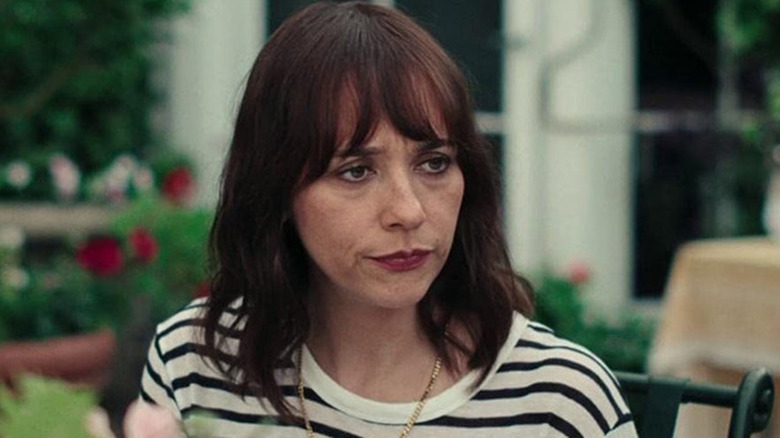 Even though Rashida Jones has been involved with many major projects, she, unfortunately, hasn't received the types of leading roles that she could really knock out of the park. Jones is a comedy veteran; she delivered brilliant television performances in beloved sitcoms such as "The Office," "Parks and Recreation," and "Freaks and Geeks." She has been just as active in film projects. 
Jones got a shot at playing the lead in Sofia Coppola's 2020 dramedy, "On the Rocks," where she shared the screen with comedy icon Bill Murray. Coppola is renowned for writing strong female roles, and Jones' character Laura is going through a very relatable dilemma. Laura has reason to suspect that her husband, Dean (Marlon Wayans), is unfaithful, and she struggles to take care of their children when he constantly leaves for work trips. Her father, Felix (Murray) — a serial womanizer — offers to help figure out the situation. They lead a comic investigation throughout New York City, and grow closer as father and daughter. Jones amazingly keeps up with Murray's rapid-fire comedic dialogue. She also shows Laura's appreciation for her father's love, even when he crosses the line and gets them into trouble.
This wasn't the only time that Jones proved she could be a romantic lead. She showed great chemistry with Andy Samberg in the 2012 romantic comedy "Celeste and Jesse Forever," and also explored what a realistic marriage looked like when she starred opposite Paul Rudd in Judd Apatow's hilarious 2009 comedy, "I Love You, Man."
Seth Green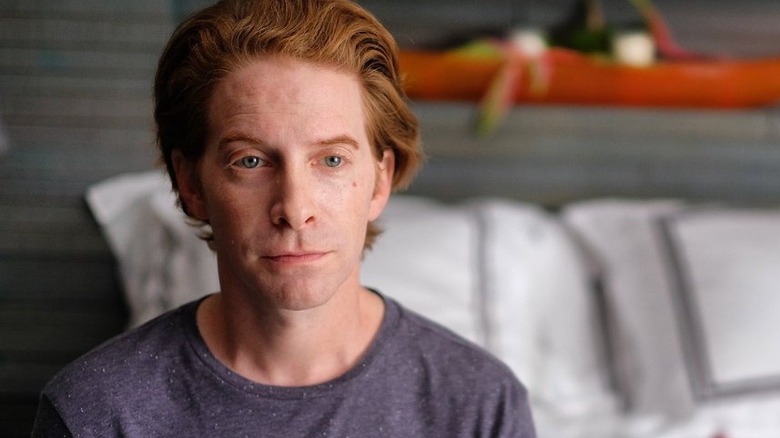 Seth Green has had significant success as a voice actor, writer, director, creator, and animator. Green created the animated sketch show "Robot Chicken" with his best friend Matthew Senreich, and also directed several longer installments in the series, which were dedicated to "Star Wars," DC Comics, and the "Archies" universe. Green's creative, foul-mouthed animation style earned him a passionate following. Outside of "Robot Chicken," Green is known for his recurring roles as Chris Griffin on "Family Guy," and Oz in both "Buffy the Vampire Slayer" and "Angel."
Green is so popular on television that it's easy to look over everything that he's achieved in film. As a child actor, Green played a major role in Woody Allen's 1994 classic comedy "Radio Days." During his adolescent years, Green delivered great performances in coming-of-age films like "Can't Hardly Wait" and "Airborne." Ironically enough, he also has a small role in the 1992 film version of "Buffy the Vampire Slayer." He even managed to steal the scene in a major comedy franchise: Green had a recurring role as Dr. Evil's (Mike Myers) son, Scott, in the "Austin Powers" trilogy. Recently, he wrote, directed, and starred in his cinematic directorial debut, "Changeland."
Brian Tyree Henry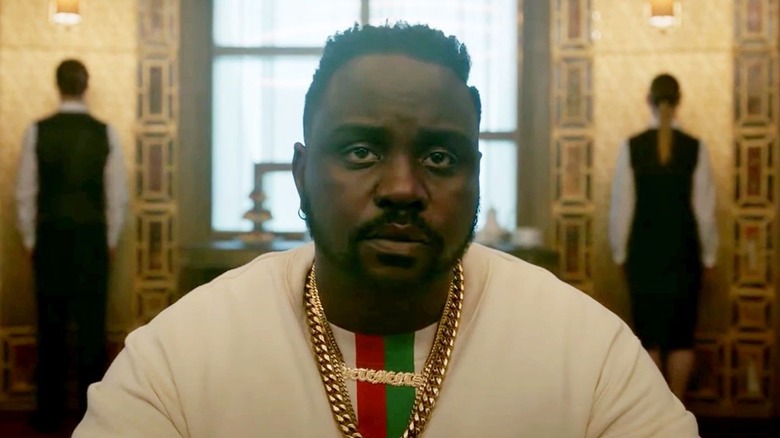 You've probably seen Brian Tyree Henry everywhere. Although he's best known for his scene-stealing role in Donald Glover's FX comedy series "Atlanta," Henry frequently appears in movies. He's popped up in recent hits, such as "If Beale Street Could Talk," "Joker," "Widows," and "Eternals." While these roles show his dramatic side, Henry has an inherent ability to make audiences laugh.
Henry can serve as a great sense of comic relief, even if the rest of the movie carries a serious tone. While "Godzilla vs. Kong" is pretty much non-stop action, Henry's character Bernie Hays adds humorous one-liners that lighten the mood. Ironically, he plays the most well-developed human character in a film that spends most of its time dedicated to the monsters.
Henry is also able to bring depth to his voiceover roles. He appeared in the groundbreaking 2018 animated superhero film "Spider-Man: Into the Spider-Verse" as Jefferson Davis, the father of the teenage web-slinger Miles Morales (Shameik Moore). Davis is a police officer who tries to track down Spider-Man, but he doesn't know about his son's secret identity.
Amy Smart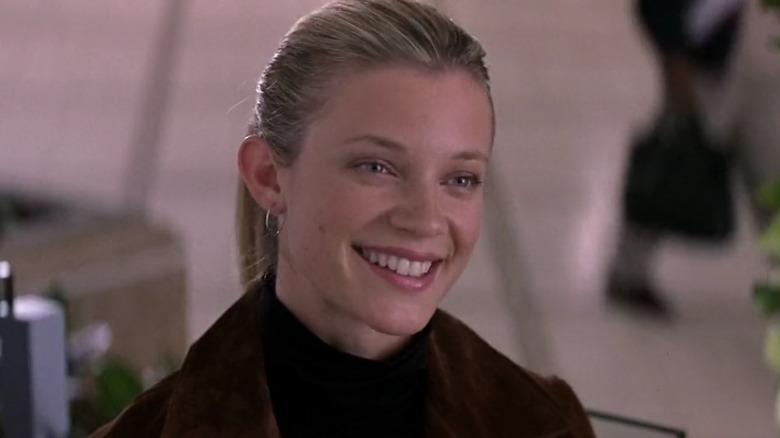 Although she was very popular in the late 1990s and early 2000s, Amy Smart hasn't been in a lot of movies recently. While she's still active on television — thanks to her recurring role as Barbara Whitmore on The CW's "Stargirl" — it is easy to forget what a funny presence Smart was.
Smart worked with filmmaker Todd Phillips on "Road Trip" and "Starsky & Hutch." While Phillips tends to tell stories about toxic men, he gave Smart a pair of prominent female characters. She also showed off her sensitivity in romantic comedies such as "Just Friends," "The Battle of Shaker Heights," and "Win A Date With Tad Hamilton!" Smart even made something entertaining out of weak material; she's easily the best part of the disastrous comedy "National Lampoon's Barely Legal." Smart also starred in 2001's "Rat Race," which is one of the craziest comedy films of its time. Smart delivers one of the funniest performances in the movie, appearing as the helicopter pilot Tracey Faucet, who decides to stalk her ex-boyfriend.
Justin Long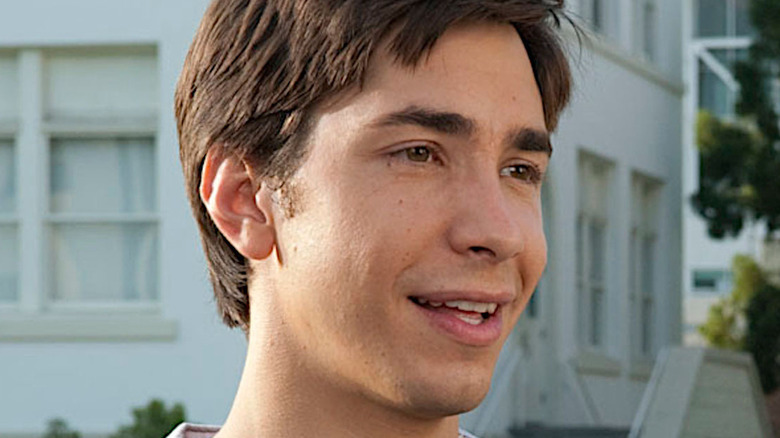 Justin Long is often typecast as a likable slacker, but that doesn't mean he isn't perfect for that type of role. Although many of his characters have similar personalities, Long has shown that he can adjust his sense of humor depending on the tone of the project. Long gave very over-the-top performances in wacky comedy films like "Dodgeball: A True Underdog Story" and "Waiting..." However, in the biographical dramedy "Accepted," he took things slightly more seriously. Long proved that he could give an inspirational performance as a more grounded character.
In recent years, Long has had a comeback in independent films. For example, he played one of the leads in Kevin Smith's horror-comedy "Tusk." While the film certainly isn't for everyone, it's hard to doubt Long's commitment to the wild material. He's also a compelling romantic lead: Long brought complex characters to life in the romantic dramedies, "Comet" and "After Class."
Long often takes risks on experimental projects from emerging filmmakers, such as Gille Klabin. He starred as Frank in Klabin's 2019 directorial debut, the science fiction dark comedy "The Wave." Frank is an insurance lawyer, who begins floating between different realities after taking a party drug. It was an ambitious first venture from Klabin, and hopefully he and Long will work together again.
Kat Dennings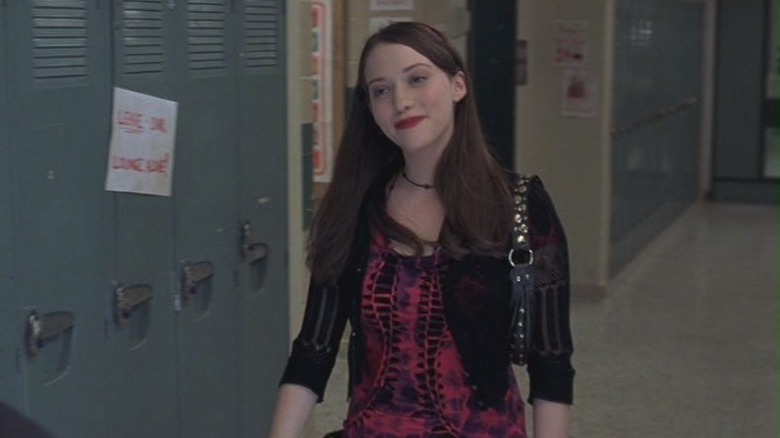 "2 Broke Girls" was a very popular sitcom that launched Kat Dennings' career. Dennings' sarcastic sense of humor was perfect for the show's satirical storylines. Unfortunately, Dennings hasn't been given the chance to really show her unique comedic perspective in films. Dennings is often cast in supporting parts, and hopefully, she'll get to play more prominent roles in her future projects.
While her character in "2 Broke Girls" is more of a caricature, Dennings has shown that she can play realistic parts. In the 2007 coming-of-age film "Charlie Bartlett," Dennings co-starred as the late Anton Yelchin's love interest, Susan Gardner. Susan is the daughter of their school's dispassionate principal (Robert Downey Jr.), whom she struggles to connect with. Dennings later joined the Marvel Cinematic Universe as the scientist Darcy Lewis in "Thor" and "Thor: The Dark World." While the Asgardian world is very complex and serious, the point of view of a character like Darcy added a welcome bit of levity.
Jason Lee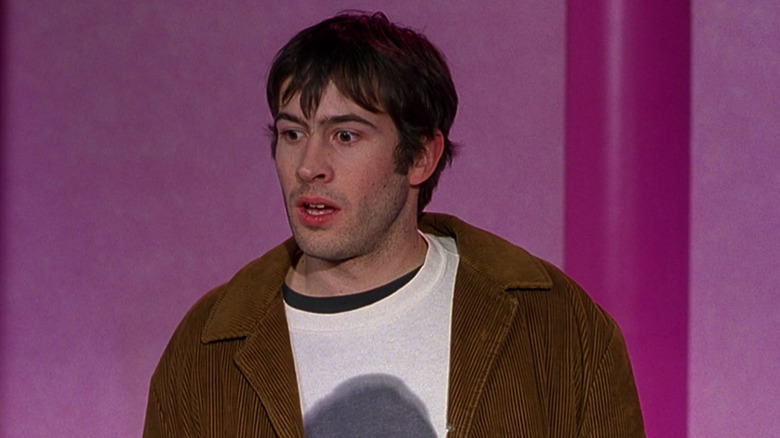 Kevin Smith's films have inspired a loyal cult fanbase. Smith's work features crass dialogue and many popular culture references, and several of his projects are set within the connected "View Askewniverse." Many of the same actors appear throughout the View Askewniverse as various characters. Jason Lee first appeared as the likable slacker Brodie Bruce in "Mallrats," and he later gave an empathetic performance as Ben Affleck's co-writer (and secret admirer) Banky Edwards in "Chasing Amy." Lee also returned for fun cameos in Smith's other projects, including "Dogma," "Jay and Silent Bob Strike Back," "Clerks II," and "Jay and Silent Bob Reboot."
Outside of his collaborations with Smith, Lee has done a surprising amount of dramatic work, including "Almost Famous," "Enemy of the State," and "Vanilla Sky." Although Lee received the most acclaim of his career for the NBC sitcom "My Name Is Earl," he has also given hilarious vocal performances in family films, such as "The Incredibles" and "Underdog." Lee hasn't had a lot of prominent parts recently; fingers crossed that he'll have a comeback soon.
Riki Lindhome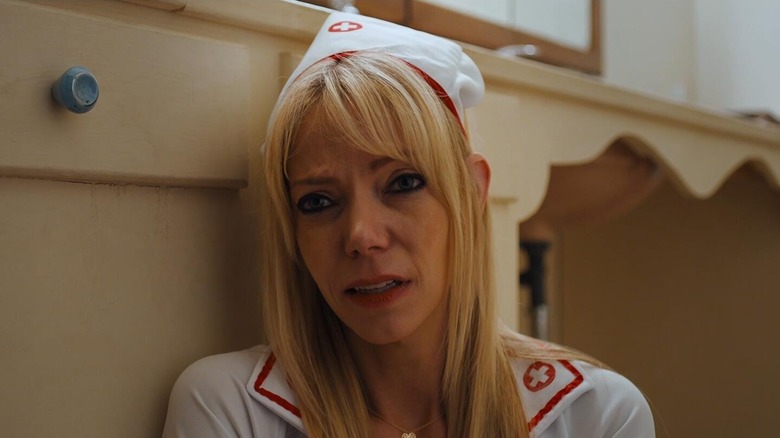 Riki Lindhome is one of those actresses who hasn't been given the chance to show the full extent of her abilities yet. She's clearly someone with a unique comedic perspective. For instance, Lindhome and her frequent collaborator, Kate Micucci, formed the comedy duo "Garfunkel and Oates." They created many short-form comedy projects together, and these satirical sketches showed Lindhome's versatility, allowing her to play many different characters.
Unfortunately, Lindhome has been largely kept in the background when she appears in films. That doesn't mean that she doesn't make something out of her limited screen time, though; she reinvented the role of Conrade in the 2012 adaptation of William Shakespeare's "Much Ado About Nothing." Lindhome's facial expressions are always great, especially when she's reacting to toxic male characters. She co-starred alongside Andrew Garfield in "Under the Silver Lake," and with Michael Shannon in "Knives Out." In both roles, she plays the hapless partner of an egocentric man; instead of speaking, she simply watches these men embarrass themselves.
Kieran Culkin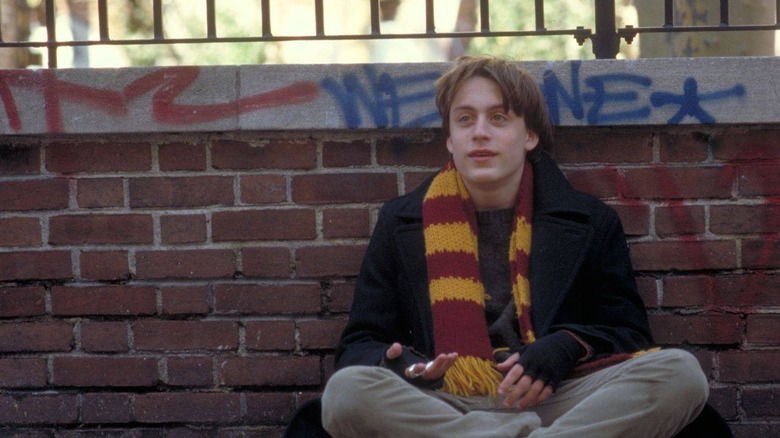 After years of living in his brother's shadow, Kieran Culkin is finally getting the acclaim he deserves for his incredible performance as Roman Roy on the HBO drama series "Succession." The foul-mouthed child of the Roy family media empire has some of the best one-liners in the series. It's great to see Culkin show off his dramatic chops in an acclaimed project, but he's been delivering great comedic performances in films for over two decades.
After a cameo opposite his siblings in "Home Alone," Culkin had a breakout role in the 2002 coming-of-age comedy, "Igby Goes Down." Culkin stars as Jason Slocumb, the black sheep of an obnoxious wealthy family. His mother, Mimi (Susan Sarandon), nicknamed him "Igby" as a cruel punishment, and the name sticks with him through adolescence. Igby decides to break free from his family's grasp and live a bohemian lifestyle in New York City. He experiences the reality of being alone when he can't find a community that will support him. Culkin gives a hilarious and empathetic performance in the memorable dramedy. 
Connie Britton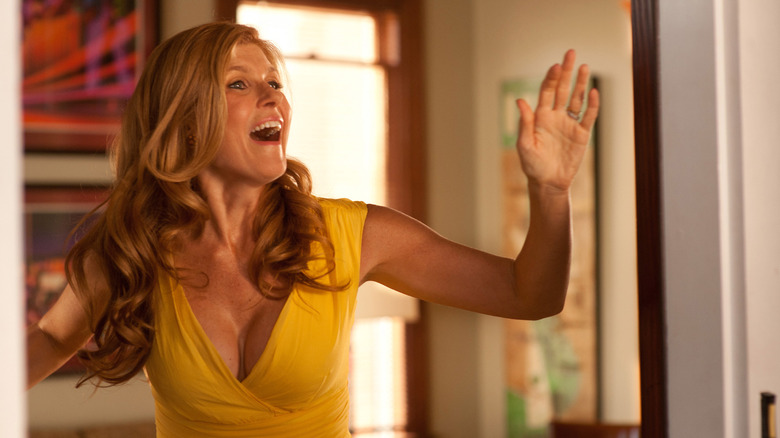 Even though she's been a prominent recurring figure in the movie world for decades, you shouldn't take Connie Britton for granted. Britton co-starred in many underrated coming-of-age comedies, including "The Brothers McMullen" and "The Next Big Thing." However, she's spent the majority of her career on television, earning praise for her more dramatic roles on "Friday Night Lights," "American Horror Story," and "American Crime Story."
These roles certainly proved that Britton should be taken seriously, but admirably, she's also mixed in great comedic parts in some of her more recent projects. In the 2015 dramedy "Me and Earl and the Dying Girl," Britton plays the mother of the young protagonist Greg (Thomas Mann), a lonely cinephile. It was a very tough role, but Britton nailed it; Greg's mother has to be sympathetic to what he is going through, but completely ignorant of what he actually wants. Britton's other recent comedic work includes her memorable supporting performances in "Seeking a Friend for the End of the World," "The To Do List," "American Ultra," and "Beatriz at Dinner."
Tim Curry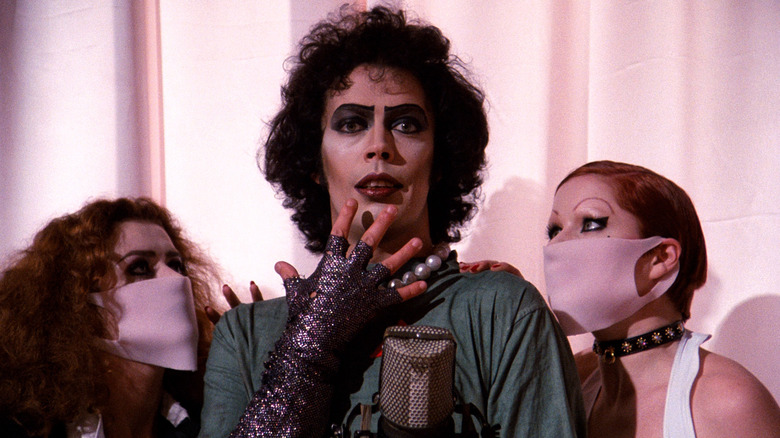 Is there any actor who has been a part of more cult movies than Tim Curry? Curry is a real cinematic chameleon, and he's been delivering amazing comedic performances since his debut role. After starring as the mad scientist Dr. Frank-N–Furter in the London musical "The Rocky Horror Picture Show," Curry reprised the part in the 1975 film adaptation. "The Rocky Horror Picture Show" became one of the most popular cult films of all time, and to this day, there are still theatrical screenings. Fans of the horror-comedy musical know Curry's lines by heart, and his performance continues to resonate after four decades.
"Clue" may have sounded like a terrible idea on paper, but the 1985 film actually managed to transform the iconic board game into a hilarious slapstick murder-mystery comedy. Curry's character, Wadsworth the butler, helps introduce all of the characters to the story. (Though, Wadsworth is a character that no one should trust entirely.) Curry's other memorable projects include roles in "Muppet Treasure Island," "Annie," and "Loaded Weapon 1."
Read this next: 20 Underrated Comedy Movies You Need To Watch
The post Underrated Comedy Stars That Don't Get Enough Praise appeared first on /Film.