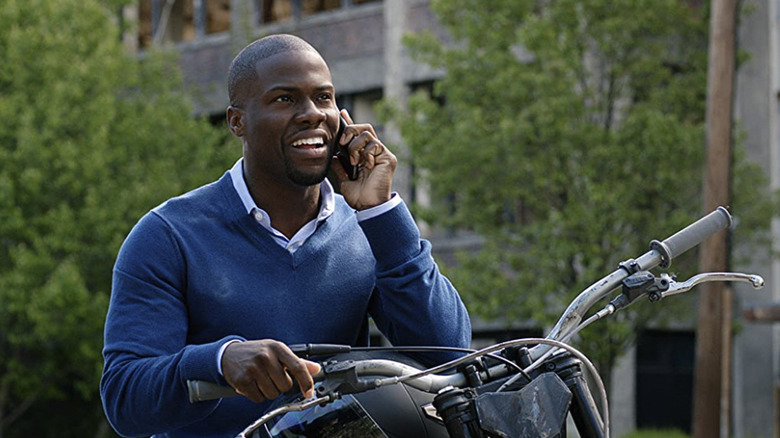 (Welcome to On Your Radar, a series where we take a look at what's next for the biggest actors and filmmakers, and why you should be excited ... or not.)
Kevin Hart is one of the hardest working men in show business. The man is in so many projects that it's hard to imagine he has time for sleeping, but that bonkers work ethic (shared by his "Jumanji" co-star Dwayne Johnson) has translated into a steady stream of Hart-centric content over the past several years. Here are the film and TV projects fans have to look forward to from the comedy superstar in the days ahead.
True Story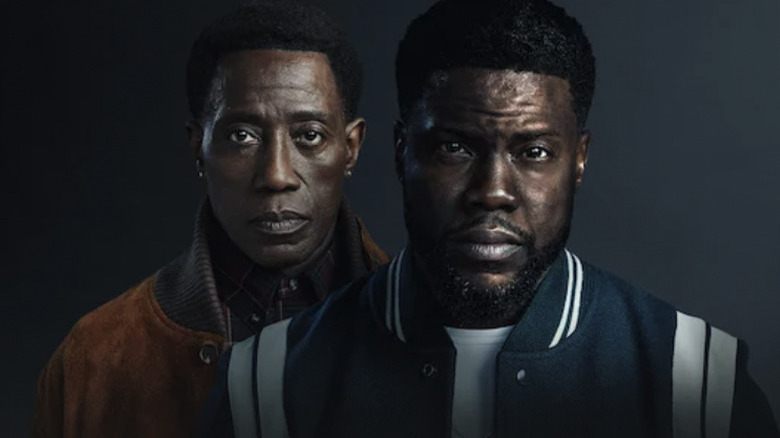 Hart stars opposite Wesley Snipes in this Netflix limited series, which is described like this: "A tour stop becomes a matter of life and death for a comedian when the fallout from a night with his brother threatens to destroy everything he's built." I'm curious to see if this might be a way for Hart to work out some of his feelings about what happened when he was announced as the Oscars host a few years ago and then quickly bailed on that job after he was quasi-cancelled on social media. "True Story" hits Netflix on November 24, 2021.
The Man From Toronto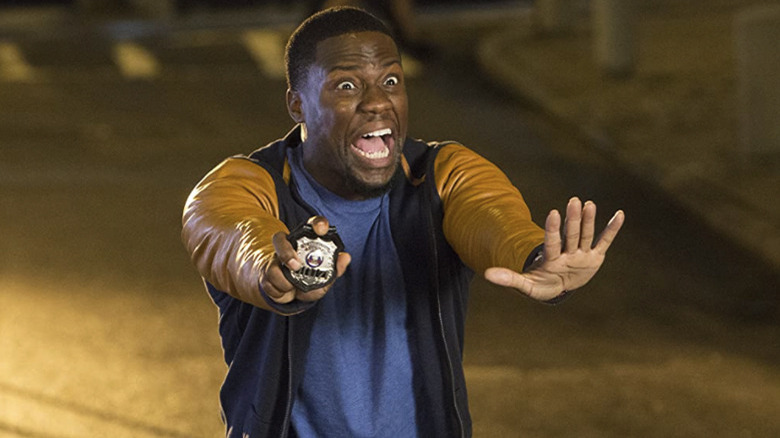 Patrick Hughes ("The Hitman's Bodyguard") is directing this action thriller, which stars Woody Harrelson as one of the world's best assassins. Harrelson's character is forced to team up with a screw-up named Teddy (Hart) when the two are mixed up in an Airbnb, and a string of miscommunications and hilarity will surely ensue from there. "The Man From Toronto" hits theaters on January 14, 2022.
DC League Of Super-Pets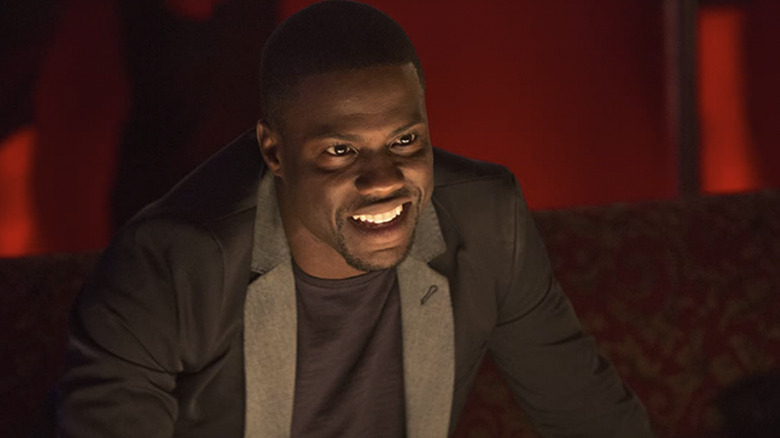 Hart, who has lent his voice to animated films like "The Secret Life of Pets" before, is back in another animated pet-centric movie: "DC League of Super-Pets." He plays Ace the Bat-Hound, the canine equivalent of Batman in the DC Universe, and the project will reunite him with his old pal Dwayne Johnson, who plays Krypto the Super-Dog. "DC League of Super-Pets" is out on May 20, 2022.
Borderlands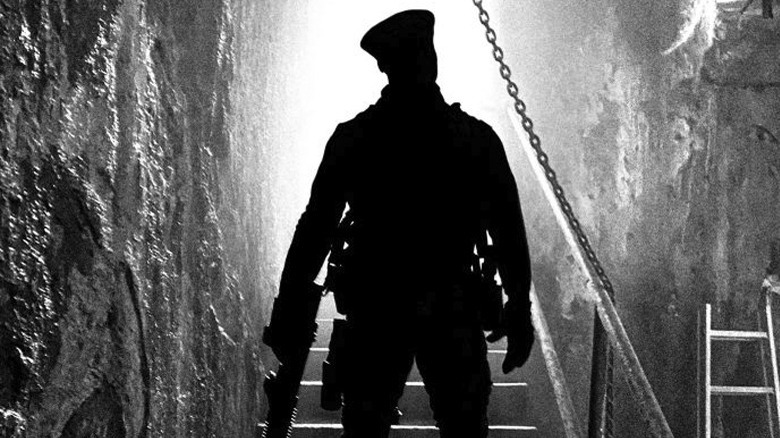 Hart is also set to star in Lionsgate's upcoming movie adaptation of the popular "Borderlands" video game, in which he'll play a soldier named Roland. Director Eli Roth has teased that audiences will see "a side of Kevin they've never seen before" in this film, because despite its futuristic and alien setting and presumably light tone, early word suggests that Hart will be turning in a much more serious performance than the screeching and fast-talking joke machine his fans are used to. "Borderlands" arrives in theaters sometime in 2022. 
Me Time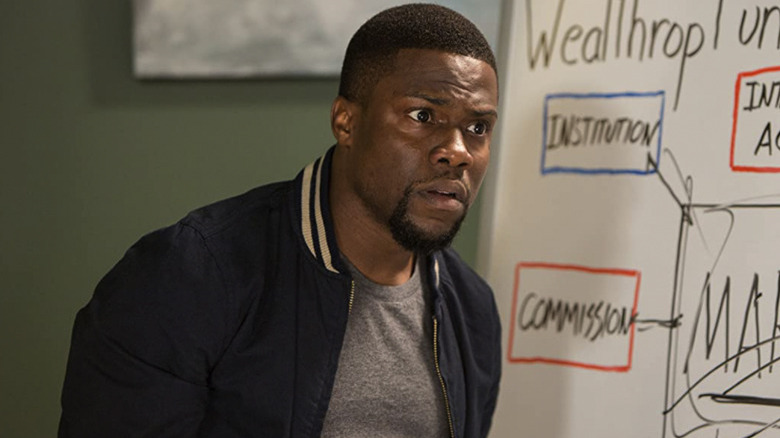 Hart recently signed a four-film deal with Netflix, and one of the movies under that deal will be "Me Time," a comedy from the writer of "Night School." In it, Hart will be playing "a stay-at-home dad who finds himself with some 'me time' for the first time in years while his wife and kids are away. He reconnects with his former best friend for a wild weekend that nearly upends his life."
Night Wolf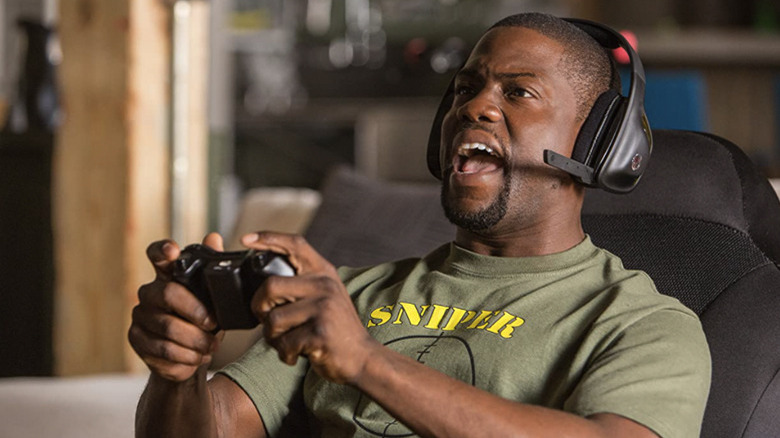 The comedic actor will team up with director Tim Story for "Night Wolf," which has been described as being about a "Meet the Parents-esque encounter where a man (Hart) meets his future father-in-law for the first time, only to discover he is secretly the superhero known as the Night Wolf." STX Films is hyping this movie as putting a "new twist on the superhero genre," but it remains to be seen exactly how new that twist will end up being.
Planes, Trains, And Automobiles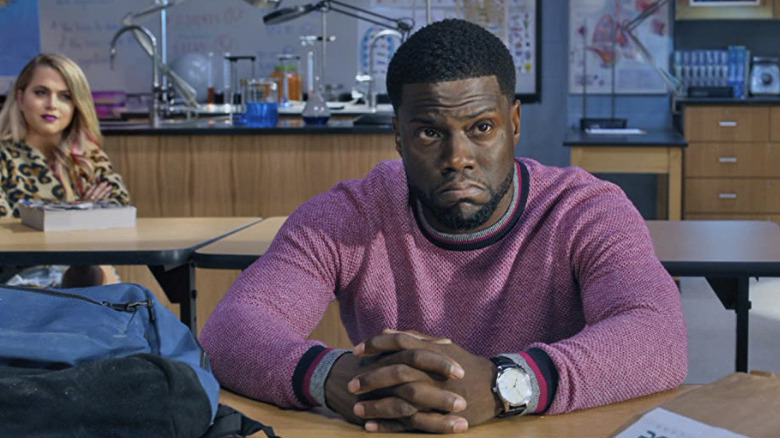 Here's the worst idea on Hart's entire upcoming slate: a remake of John Hughes' unforgettable 1980s classic. Yes, the star power will be out of control (Hart is supposed to co-star with Will Smith), but as a big fan of the original, I can't help but hope that this project just ends up getting moved to the back burner and forgotten about forever.
Monopoly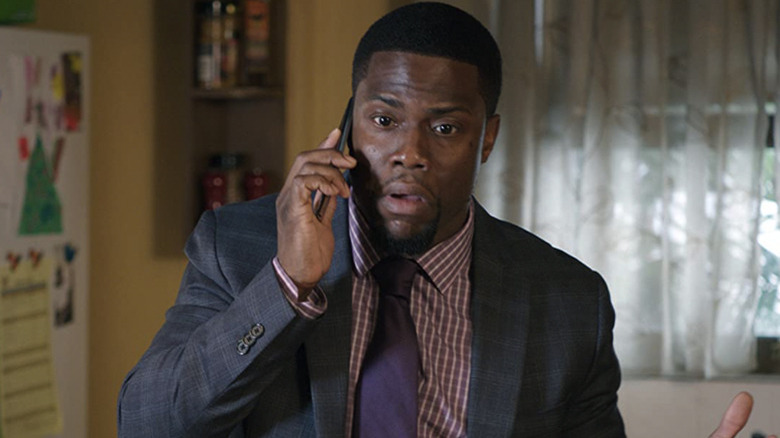 Maybe I should have waited a second before declaring "Planes, Trains, and Automobiles" to be the worst idea on Hart's slate, because he is also attached to star in a "Monopoly" movie based on the board game. Hollywood has been trying (and failing) to turn this into a movie for decades, and at this point, it feels like one of those projects where so much money has been sunk into it that it will eventually hit a breaking point and be released into the world regardless of quality. Here's hoping they'll be able to turn this game into a compelling narrative, but I won't be holding my breath.
Read this next: Kevin Hart Lands A Deal At Netflix To Produce And Star In Four Moves
The post Upcoming Kevin Hart Movies to Keep On Your Radar appeared first on /Film.